There are times when automotive journalists hit the equivalent of a mega millions lottery.
In this case, the "lottery" was me receiving an updated version of a prized vehicle such as the Jaguar F-TYPE. Not only did this writer test the F-TYPE for the first time this past March, but this sports car made a return bedecked in 2016 model year garb just four months later.
And this time the F-TYPE came equipped with one of two new major features — a 6-speed manual transmission. The other feature is available all-wheel drive.
Jaguar is now pairing the manual with its supercharged V-6 engine, giving big cat fans an option they have been clamoring for since this spunky model went on sale two years ago. The manual gearbox is paired with rear-wheel drive only, therefore choosing the available all-wheel drive means sticking with the automatic.
Coupe and Cabriolet Models
As for the manual transmission, it comes paired with a supercharged, 3.0-liter V-6 engine making 380 horsepower. In the tested S Coupe ($77,300), that's a 40 horsepower boost over the base model ($65,000). Choose the S AWD, and your price starts at $84,800. The F-TYPE R remains the transcendent model, priced from $103,600 and powered by a supercharged 5.0-liter, V-8 engine making 550 horsepower. Cabriolet versions are available across the model line — just add $3,000 to the corresponding trim level.
So, where to begin with this luscious sports car? Let's start with the ambient conditions. Notably, the weather situations were far different the second time around. Hot summer weather offered a stark, but welcome contrast to the winter storms that interrupted the earlier test and kept the Jaguar off the streets for part of the time.
In that initial test drive, I discovered that the retracting handles can freeze shut when a snow/ice mixture falls. I also found that by tapping gently around the handle it will eventually open. Let's just say that dealing with a summer thundershower is easier than facing whatever winter throws your way.
---
2016 Jaguar F-TYPE
---
Stylewise, Jaguar hit the ball out of the park with the F-TYPE, thanks to the consummate work of designer Ian Callum. The F-TYPE is eye candy, but it has the requisite kick to go with it. Furthermore, only a handful of the 150 or more cars I have welcomed over the past few years have attracted an audience that matches the spirited F-TYPE.
That audience was composed of friends and friends of friends alike, individuals each with an opinion about this thoroughly modern Jag. That is to say a few found themselves waxing nostalgic about previous models, including the E-TYPE, its spiritual predecessor.
But memories of previous Jaguars still give some people pause. The brand's reputation for electrical problems have preceded it and simply cannot be ignored. However, that worriment seems relegated to older and now retired models.
Ascending Quality
Indeed, quality feedback over the past few years has been overwhelmingly positive to the point where the marque was one of the top brands in the J.D. Power 2015 U.S. Initial Quality Study (IQS), ranked only behind Porsche among luxury brands. Suffice to say, the Jaguar you might consider today is not the same vehicle you would have scrutinized as recently as five years ago.
The metamorphosis began in 2009 with the introduction of the XF, a midsize sedan. Two years later the full-size XJ sedan bowed, followed three years later by the F-TYPE. A compact XE arrives this fall, followed by the brand's first SUV — the midsize F-PACE crossover. In about two years the model line will expand yet again when a larger J-PACE crossover is released. Modern Jaguar has most certainly arrived and this sprightly feline intends to become a consequential player amongst the BMWs, Mercedes-Benzs and Audis of this world.
Exhilarating Countenance, Snazzy Interior
The 2016 Jaguar F-TYPE pegs all the important exterior styling points with its long hood, gaping mouth with scalloped fascia accents, its sweeping profile along with its robust rear haunch. It looks more muscular from the rear as the roof line moves toward the center and the posterior expands out and then down. A pair of oversized exhaust ports are found in the middle of the diffuser. LED accent lighting, S Coupe badging and for the model on hand distinctive 20-inch tornado alloy wheels are among the most noteworthy highlights. Of course, the glass roof should not be overlooked, especially when the sliding interior cover is open to welcome natural light.
Inside, you have a cabin with ample room for two. Furthermore, the seats are very comfortable, supportive and are controlled by switches located on the adjoining door. Raise or lower the seat, move it up or back, but by all means adjust the attendant knob as it ever so gently, but firmly squeezes the lower back.
A smartly designed and uncluttered cabin marks the F-TYPE. A pair of analog displays — speedometer and tachometer — hem in the digital driver information center, itself controlled by switches located on the steering wheel. The center of the dashboard features two vents that rise up from the surface to cool or heat the cabin. A large, colorful display is controlled by touch or voice command, with supplemental buttons found on either side. Beneath that are large, sporty dials to manage the climate control system with a line of additional switches below.
6-Speed Manual Transmission
The piece de resistance or outstanding accomplishment for this particular model is its 6-speed manual transmission. It is a close ratio and lightweight gearbox, precision matched to the sports car. Short, rapid throws provide near effortless shifting. For those who prefer the automatic, steering wheel mounted paddle shifters are included. But after driving the F-TYPE for a week, I can say that the "manny-tranny" is the one for me.
Although the delicious Meridian audio system, the flat-bottomed and leather-covered steering wheel, and the leather and carbon fiber touches are important, it is the driving dynamics that are the nucleus of the three-pedal F-TYPE.
Under the hood is a Roots-type supercharger, a simple and widely used design. The twin-vortex system kicks in at nearly all engine speeds, delivering 339 foot-pounds of torque at its peak. Fire up the V-6 engine and the Jaguar growls. Next, shift into gear and begin your three-pedal workout, getting a feel for each upward move of the gear, the shifts in the engine's RPM range, and the changing tone of the exhaust system.
Once you cross 70 mph, keep your eyes fixed on the rear view mirror. It is at this threshold when the deployable rear spoiler rises and begins to work with the front splitter to reduce lift. In the meantime, take note of the F-TYPE's suspension damping, enhanced by sensors that measure and adjust for body motion and pitch for enhanced control and handling.
A supercharged V-6 may not be enough for some and that's where the supercharged V-8 comes in. I cannot comment on the performance of the larger engine in this model, but I am thinking that the V-6 and manual transmission pairing will stoke plenty of interest. Activate the sports mode and the damper tightens, and the exhaust system tone changes, going from a soft moan to a subdued bellow. Taut steering, nimble handling and an overall gratifying driving experience await you.
Storage, Warranty and Purchase Considerations
The F-TYPE provides decent storage room, at least as far as sports cars are concerned. Its 11 cubic-foot hatchback is long, narrow and shallow, providing room for one or perhaps two golf bags as long they are diagonally placed. The hood is front hinged and opens to reveal a covered engine compartment.
For 2016, Jaguar has improved its warranty and now offers five years or up to 60,000 miles of standard maintenance. Furthermore, its powertrain and limited warranties also match the maintenance plan term; the corrosion coverage has been upgraded to 72 months or unlimited miles. Certainly, Jaguar is doing everything it can to win customers on the quality front and is providing the maintenance backing to go with it.
To sum up, should you contemplate Jaguar? By and large, that's a question I wouldn't have asked a year ago when this British brand and its Land Rover sibling were still absent from my media fleet. Three Jaguar and four Land Rover models later and I can unequivocally affirm that the Jaguar Land Rover coalescence is a much more formidable player than it was previously. If you regularly explore Audi, BMW, Mercedes-Benz, then Jaguar should be compared as well. And with three new models on the way, there are more reasons why this once staid, but reinvigorated marque should be worthy of your deliberation.
---
2016 Jaguar F-TYPE S Coupe
Sticker price from $77,300
Price as tested: $85,000 (estimated)
Seats 2 occupants
3.0-liter 24-valve supercharged V-6 gasoline engine
380 horsepower @ 6,500 RPM
339 foot-pounds of torque @ 3,500 to 5,000 RPM
3.33 inches bore by 3.50 inches stroke
Engine compression ratio: 10.5-to-1
8-speed shiftable automatic transmission
Wheelbase: 103.2 inches
Length: 176 inches
Width: 75.7 inches
Height: 51.5 inches
Passenger volume: N/A
Storage volume: 11 cubic feet
Towing capacity: None
EPA: 19 mpg city, 27 mpg highway
Premium grade gasoline required
Fuel tank: 18.5 gallons
Curb weight: From 3,477 pounds
IIHS safety rating: Not rated
Limited vehicle warranty: 5 years/60,000 miles
Powertrain warranty: 5 years/60,000 miles
Corrosion warranty: 72 months/unlimited miles
Vehicle assembly: Castle Bromwich, UK
2016 Jaguar F-TYPE S Coupe photos copyright Auto Trends Magazine.
---
See Also — The R Coupe Does the Jaguar F-TYPE Justice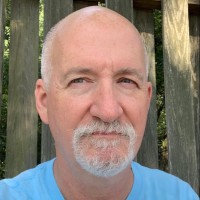 Latest posts by Matthew Keegan
(see all)