One of the most popular names in modern day Jeepdom is Cherokee, an appellation ascribed to not to one, but two models. The Cherokee name first appeared in the 1970s and was essentially the cheaper version of the Wagoneer. In the 1980s, a new model emerged, and this time it had no parallel in the Jeep line up.
Jeep Cherokee Returns
Quite soon the Jeep Cherokee became as instantly recognizable as the iconic Wrangler, staying in production until 2001. The Cherokee moniker, however, never disappeared as a top-of-the-line Grand Cherokee model has been in production since 1993. Beginning with the 2014 model year, Jeep will revive Cherokee, a replacement model for the Jeep Liberty, itself retired following the 2012 model year.
That Jeep plans to revive Cherokee shouldn't be too surprising. The Jeep Liberty never received the plaudits that the Jeep Cherokee enjoyed and for good reason: it was too heavy, it consumed much too much fuel and it was a non-factor among small SUVs. Quality problems dogged this model too.
New York Debut
The 2014 Jeep Cherokee will be officially unveiled at the 2013 New York International Auto Show in March. Usually, teaser photos are offered in advance, but pictures of the new model were posted (leaked) to enthusiast websites on Friday. The Chrysler Group then quickly decided to release more photos along with a brief news release. This wasnt the first time a car manufacturers release was spoiled online, although other details about the model were not shared. At least for right now.
As far as its design, the new Cherokee upholds the Jeep look. The most significant difference are its very narrow headlamps a look that this writer admittedly found disconcerting at first. However, as our posted photos show, the other design details about this model show a quite pleasing frame. The new model will be built in Toledo, Ohio, and go on sale in third quarter of 2013. The Chrysler Group claims a fuel economy improvement of up to 45 percent. Auto Trends full expects that this feat will be accomplished by an optional FIAT-supplied turbo-diesel engine.
FIAT Platform
The all-new Jeep Cherokee will have one thing in common with the Jeep Liberty: it will be of unibody construction. Moreover, it is expected to deliver a more car-like, putting it closer in competition to the Chevrolet Equinox, Honda CR-V, Ford Escape and Toyota RAV-4. Its platform will be ported from FIAT and all-wheel-drive will be optional. As far as its trail rating capabilities…we shall see.
---
See Also — Delivered: 2015 Jeep Cherokee Limited 4×4
Photos courtesy of the Chrysler Group.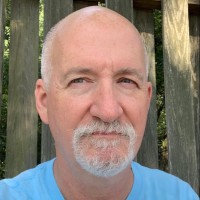 Latest posts by Matthew Keegan
(see all)