Two compact Jeeps will be replaced by one new model in 2017.
The Jeep brand's two smallest models slotted above the Renegade may reach the 2017 model year after all. The Jeep Compass and Patriot, compact SUVs introduced in 2007, will be built until Dec. 23, 2016. A Brazilian-manufactured replacement vehicle bearing one of the two model names will launch in 2017, according to Automotive News.
Plant and Product Shuffling
The reprieve comes as Fiat Chrysler realigns its manufacturing base to build more SUVs. Both the Compass and the Patriot as well as the Dodge Dart are assembled in Belvidere, Illinois. All three models will be canceled or moved out to make way for the Jeep Cherokee.
The Cherokee is currently built in Toledo, Ohio, but will be moved to Illinois in an effort to provide additional capacity for the next-generation Jeep Wrangler and a much anticipated Jeep pickup truck. Following extensive retooling, Cherokee production is due to begin in May.
The plant shuffling also extends to Sterling Heights, Michigan, where the Chrysler 200 midsize sedan is being built, but in modest numbers. FCA plans to lay off an entire shift of workers as it realigns Chrysler 200 production with demand. Sales of the 200 are down sharply over last year as consumers shift to pickup trucks and SUVs.
By 2018, the Sterling Heights plant will begin making the next-generation Ram 1500 pickup truck. FCA is still looking for a partner to build the Chrysler 200 and Dodge Dart, models it says it no longer have priority in its portfolio. So far, no manufacturer has been identified as a potential partner.
Lengthy Model Run
Eleven years is a long time for a model run and both the Compass and Patriot are showing their age. The two models were extensively updated in 2011 as part of a massive product overhaul conducted by the then Chrysler Group in advance of its merger with Fiat.
Strong incentives coupled with increased interest by consumers in all matters of SUV have helped Patriot and Compass sales stay strong. However, with new models above (Cherokee) and under (Renegade), customers have much better choices.
Future Jeep Product
FCA has two significant moneymakers in its Jeep and Ram brands. However, unlike Ram, Jeep is now a global brand and will continue to provide the most significant growth and drive the greatest profits for the automaker going forward.
FCA is also holding down costs by building Jeep's two smallest models overseas. Besides the Brazilian-built replacement for the Compass and Patriot, the entry-level Renegade is built in Italy. All other Jeep models are built in the US.
Slotted above the Cherokee is the Grand Cherokee and in its own special category is the Jeep Wrangler, the only body-on-frame Jeep model presently built.
Jeep Grand Wagoneer Reprise
In a Jan. 2016 update to FCA's 2014-2018 business plan, the automaker noted that future "white-space" products are planned – Jeep Grand Wagoneer and Jeep pickup truck.
The Grand Wagoneer name was last used in 1991, a model based on the Jeep Wagoneer, itself introduced in 1963. The original Wagoneer/Grand Wagoneer was based on Jeep's full-size truck platform. Later Grand Wagoneer models incorporated features common to today's SUVs, including a roof rack with rails, power bucket seats, leather surfaces, and upgraded sound systems.
As for the new Grand Wagoneer we know it will be a three-row luxury model, based on the next-generation Grand Cherokee platform. Further, FCA has promised the grandest of all Jeeps will compete with Land Rover for luxury SUV shoppers. FCA will introduce the Grand Wagoneer to dealers only this August. As for the rest of us, expect the luxury Jeep's global unveiling to take place in a major US auto show by early next year.
---
Recent News — Limited Edition Mopar '16 Ram Rebel Revealed
Photos copyright Auto Trends Magazine. All rights reserved.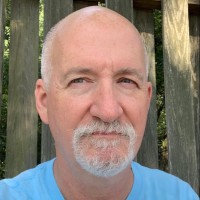 Latest posts by Matthew Keegan
(see all)