Is Jeep working on an extended wheelbase version of the Wagoneer or Grand Wagoneer? Ever since the new model debuted in 2021, rumors of a stretched wheelbase version of Jeep's full-size SUV have surfaced.
More recently, we have learned about camouflaged copies of the large Jeep being tested in the Detroit area.
That Jeep would pursue a stretched wheelbase version of its Wagoneer series makes sense. After all, its chief competitors offer them and those models are considerably longer and roomier than the Jeep.
Wheelbase and Length
For instance, the Jeep sits on a 123.0-inch wheelbase and is 214.7 inches long (see our chart below). Those numbers, however, are slightly longer than standard-wheelbase models such as the Ford Expedition and Chevrolet Tahoe.
On the other hand, the Ford Expedition Max and the Chevrolet Suburban have upwards of a foot more room than the Jeep as each model represents stretched wheelbase versions of the previously mentioned models.
| Model | Wheelbase | +/- Jeep | Length | +/- Jeep |
| --- | --- | --- | --- | --- |
| Jeep Wagoneer | 123.0 | --- | 214.7 | --- |
| Ford Expedition | 122.5 | -0.5 | 210.0 | -4.7 |
| Ford Expedition Max | 131.6 | +8.6 | 221.9 | +7.2 |
| Chevrolet Tahoe | 120.9 | -2.1 | 210.7 | -4.0 |
| Chevrolet Suburban | 134.1 | +11.1 | 225.7 | +11.0 |
| Toyota Sequoia | 122.0 | -1.0 | 205.1 | -9.6 |
| Nissan Armada | 121.1 | -1.9 | 208.9 | -5.8 |
| BMW X7 | 122.9 | -0.1 | 203.3 | -11.4 |
Follow the Money
It may seem counterintuitive to offer even larger models with electrification on the way. But as the Ford Motor Company and General Motors have proven, the demand and attendant profits are there. It is a market Stellantis cannot ignore, and something its chief competitors continue to exploit.
Indeed, several other competitors have full-size SUVs too, such as the Toyota Sequoia and Nissan Armada. In the luxury sphere, the BMW X7 and Land Rover Range Rover are direct competitors to the Jeep Grand Wagoneer. However, none of the four have stretched wheelbase versions, which means that the domestic competitors are fair game.
Extending a wheelbase by six to 12 inches would make the full-size Jeep models amongst the largest on the road. Certainly, by adding a full foot, the Jeeps would be longer than any model from GM or Ford.
It would fall just shy of the all-time biggie, the Ford Excursion, which had a 137.1-inch wheelbase and was 226.7 inches long when it was sold in the early 2000s.
Extended Wheelbase Enhancements
For the extended wheelbase Jeep, we expect the Wagoneers to have a thicker frame, an improved suspension system, enhanced brakes, and upgraded wheels. If these enhancements sound familiar, they are.
Indeed, the Chevrolet Suburban 2500 featured them, a model we have not seen in a few years. That said, we expect GM to match Jeep with a heavy-duty Suburban if the extended Wagoneers see daylight.
In any case, we believe that the 6.4-liter V8 exclusive to the Grand Wagoneer would power the extended wheelbase models. Jeep most likely will want to maximize payload, towing, and performance (never mind the extended cargo space), therefore the larger engine would do.
We might dream of the 6.7-liter turbodiesel inline-six from Cummins as an option and that would be easy to do. After all, the Jeep and Ram 2500/3500 share the same engine bay design.
What we most certainly won't see are a pair of "trail rated" Wagoneers as the standard wheelbase models do not have them. To earn Jeep's trail-rated label, SUVs must have a superior approach, breakover, and departure angles and that's not an attribute of the largest of all SUVs.
Anyway, the largest of all SUVs are road yachts and most likely would continue to uphold that mission.
Anticipated Arrival
Finally, when could we see the extended Jeeps? Since camouflaged copies are undergoing testing, we might see one later this calendar year in time for the 2023 model year.
At the latest, a 2024 Jeep Wagoneer ESV or equivalent model may hit the road. And if they do, we will see models ranging from the tiny Renegade to the strapping extended wheelbase Wagoneer Series.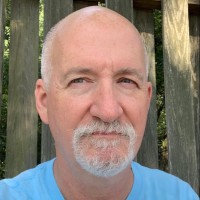 Latest posts by Matthew Keegan
(see all)