The methods journalists use to share content has changed remarkably, especially since the advent of social media. No longer can PR professionals and marketers pitch journalists without considering their current needs.
Journalism has evolved over the past two decades, largely making the transition from print to online media. That metamorphosis has not been a seamless one, however. Indeed, not a few "old school" people were pushed out of positions with some choosing to retire instead of remaking themselves.
Some of us, including yours truly, have managed to bridge the tenuous divide between old and new, finding a handful of print opportunities still available to go with our online exertions. It is important to realize that in both cases there is an overarching necessity that stems from writing today: social media and a need to actively participate or lose your audience.
That participation usually comes through a small collection of social media sites, including Twitter, Facebook and LinkedIn. There are others, but the pull of these three is usually far greater than what you would achieve on Instagram, Google+, Pinterest or any other site, for example.
Muck Rack and Edelman
Muck Rack, a website dedicated to help journalists connect with PR pros, marketers and companies, undertook an online survey in partnership with Edelman — the world's largest PR firm — late last year. That survey was directed to journalists in a bid to gauge how they use social media to write and distribute their stories.
Specifically, the partners conducted the survey with the intent to "…gain an understanding of media attitudes, behaviors, and perceptions surrounding the ever-changing landscape of news."
Some 251 journalists participated between late November and mid-December 2014, thus the margin of error is quite high, coming in at 6.19 percent. Nevertheless, the survey offers a solid synopsis of "shareable content" among those of us tasked with researching, interviewing, assembling, writing, editing and publishing that information from a solely professional perspective.
Special Ingredients for Journalists
The survey revealed some points about shareable content that are widely understood, but the importance may not be fully grasped. Indeed, 82 percent of content shared by journalists includes an image with another 33 percent using video to aid in dissemination. Notably, 66 percent write articles that may be correlated with a story already trending in the news, with 48 percent localizing that information to reach a target audience.
Definitely, brevity is important too with one in three professionals ensuring that their information is condensed to "bite-sized form." Furthermore, journalists including quotes from their sources does not seem to carry the same magnitude it once did. Yet, 16 percent of the journalists do include quotes from an academic or industry expert, with only a small sample relying on third party, company spokesman and blogger quotes.
One in four respondents indicated that sharing data or numbers in their headlines was important with another 22 percent relying on information that has the potential to be framed in "listicle" form.
Social Media Preferences
As for sharing information on social media, 76 percent of journalists indicated that they "are feeling more pressure now to share on social media," than they were in the past. And not just social media sites, but on their news organization's platforms.
By far, Twitter has a special place for journalists, with 78 percent of journalists claiming that it is the most used in their profession to 18 percent for Facebook and just 2 percent for LinkedIn. Further, 75 percent of journalists use Twitter to build their own brand to 16 percent for Facebook and only 3 percent for LinkedIn. Notably, 86 percent of journalists check Twitter several times a day — I can personally attest to that!
Video's Place in Social Media
Writing stories and taking pictures is still important for journalists, but video's place should not be underestimated. Certainly, if you are a PR person and you want to get your company's information out there, 74 percent of journalists favor original video created by your company or website.
That number compares to 14 percent who use consumer-generated videos, 13 percent who accept a courtesy video from a third party and 3 percent who welcome a corporate/branded video. Moreover, only 2 percent accept a stock video from a subscription service.
Pitch Me Your Very Best
The survey's findings correspond with my personal approach to social media. It also underscores a few points that I have repeated over the past few years, including some that have been shared by my colleagues.
First, get to know me. I cannot tell you how many PR people reach out to me anonymously on any given day. Addressing me by my first name is important. Other journalists feel the same way and we are more likely to trash your information than to respond to blanket or poorly-pitched requests. Make an effort!
Second, keep it sector specific. Yes, many of us write for different sectors — you have to if you want to make a living these days — but usually we define ourselves by our chief discipline. Reading up on social media profiles can help you determine whether a query is on target or is clearly misplaced.
Third, help me meet my deadlines. This point may be the biggest gripe among my colleagues. For example, when I am working on a story and am up against a hard deadline, you are informed of that but you still miss it. It is important that PR people make it plain when a deadline cannot be met or might be missed. Transparency on your part helps build confidence, trust and goodwill on our parts.
See Also — Midlife Crisis or a Buying Opportunity?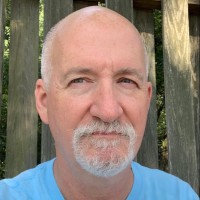 Latest posts by Matthew Keegan
(see all)