Vehicle dependability is a huge consideration for consumers and who can blame them? After all, we expect our new rides to give us many years of trouble-free driving without niggling problems undermining that experience.
In the most recent Vehicle Dependability Study released by J.D. Power, Kia took top honors. The next four brands were Buick, Hyundai, Genesis, and Toyota. Thus, three of the top five positions were won by South Korean manufacturers (Genesis is Hyundai's luxury brand).
Falling from the top position was Lexus, which came in sixth. Porsche took the seventh position, while the top ten was rounded out by Dodge, Cadillac, and Chevrolet.
---
---
Survey Says
The JD Power survey looks at three-year-old vehicles. Specifically, for this survey, researchers looked at 2019 model-year vehicles, and survey original owners. Therefore, models that were turned in from leases or sold within that time are excluded.
The researchers look at 184 problem areas across nine major categories. They utilized a 1,000-point scale before assigning a PP100 score. The "PP" element represents the "problems per" 100. A lower PP score indicates fewer problems.
Nine Categories
The nine categories are powertrain; information technology; driving assistance technology; features, controls, and displays; climate system; seats; exterior condition; interior condition; and the driving experience.
Kia with a score of 145 PP100 edged out Buick with 147 PP100. Hyundai followed with 148 PP100, Genesis came in at 155 PP100, while Toyota scored 158 PP100.
Leaders by Category
The survey also drills down to look at a specific mainstream car, minivan, utility vehicle, and pickup truck models. Similarly, various premium-brand models are recognized for their respective categories.
Cars and Minivans
The top-ranked minivan was the now-discontinued Dodge Grand Caravan. Similarly, the now-retired Chevrolet Impala garnered the top spot among large cars. The Ford Mustang led the midsize sports car segment with Mazda MX-5 Miata finishing atop the compact sporty car segment. The Toyota Corolla was the top compact car, while the Hyundai Sonata led in the midsize car category.
Utility Vehicles and Pickup Trucks
Among utility vehicles and pickup trucks, there are five SUV categories, and three covers the trucks. From small to large SUVs, the Buick Encore, Buick Envision, Hyundai Santa Fe, Kia Sorento, and Chevrolet Suburban led their respective segments. Among pickup trucks, the leaders were identified as the Nissan Frontier, Toyota Tundra, and the Chevrolet Silverado HD.
Lexus may have trailed Genesis with its overall score, but it won in three categories where Genesis wasn't involved, at least not in 2019. All three were utility vehicles and included the small UX, compact NX, and midsize RX. Other winners among the premium brands included the BMW 4 Series, the now-retired Lincoln MKZ, and the Porsche Cayenne.
The Most Dependable Model
Notably, the most dependable single model in the 2022 J.D. Power VDS is the 2019 Porsche 911.
Chief Complaints
Of the nine major categories, infotainment systems were once again the top source of complaints. We have seen this for many years and can understand why: many systems are difficult to operate, clunky, or simply ineffective.
We can vigorously nod our heads in agreement when any of the following complaints come up, depending on the make/model. These include ineffective built-in voice recognition systems, Bluetooth, and smartphone compatibility. Owners also cited the small number of USB ports and power plugs in some models.
Further, navigation is not always easy to use – our findings indicate that erroneous results help with regularity. Some of the related maps simply are outdated. Lastly, the touchscreen/display screen capabilities just fall short.
Work to Do
Several brands continued to score well behind the pack. Bringing up the rear are Land Rover, Ram, Volvo, Alfa Romeo, and Acura. Sometimes, one new model brings down scores significantly, which can adversely affect a brand's overall rating.
---
Photo Credit — By CZmarlin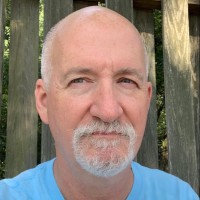 Latest posts by Matthew Keegan
(see all)