Korea's No. 2 car manufacturer asserts itself.
---
That Kia lives in Hyundai's shadow is understood. Kia is the other part of the Hyundai Kia Automotive Group equation, together representing the fourth largest car manufacturer in the world.
Hyundai rescued Kia from bankruptcy in the late 1990s and has since exercised much control over its one-time rival, although a certain amount of product differentiation is allowed.
Kia typically follows Hyundai product releases with new models of its own, taking Hyundai platforms, engines and transmissions to form the basis for its particular model lines. Unique or reworked body shells and dedicated interiors offer further separation, with each brand free to pursue a distinct design language.
Moving forward, Kia wants more freedom to go its own direction. They'll still rely on Hyundai for major components, but new product choices could offer further separation.
There are two concept models Kia has shown in recent years that have a good chance of going into production. The Kia GT4 Stinger is the smaller and less costly of the two, the Kia GT is the other model.
Kia GT4 Stinger Reality
Kia introduced the GT4 Stinger at the 2014 North American International Auto Show in Detroit, to critical acclaim. The model may be based on the same, but shorter version of the platform underpinning the Hyundai Genesis Coupe or it may receive its own dedicated and lighter chassis according to Car and Driver.
The GT4 Stinger weighs under 2,900 pounds; power is sent to its rear wheels. That capability comes from a 2.0-liter turbocharged four-cylinder engine making 315 horsepower — importantly, the engine is married to a 6-speed manual transmission, bringing involved driving to the brand like no other model.
Bringing the GT4 Stinger to the market would give enthusiasts an alternative to the Subaru BRZ/Scion FR-S and might also appeal to sport coupe owners who want to cast off the weightiness and girth of the Ford Mustang, Chevrolet's Camaro and the Dodge Challenger.
Its design should help Kia nail the segment, so we're expecting Kia to green light production within the next few months with the GT4 Stinger arriving on the scene in about two years.
Fastback Kia GT Sedan
Another model that seems destined for production is the Kia GT. Like the GT4 Stinger, the GT is a rear-wheel drive model, one that might replace or supplement the Cadenza, its large premium sedan. Edmunds correctly notes that it is a four-door fastback model, one that has the Audi A7 in its crosshairs.
Although Kia executives have shown restraint when discussing the GT4 Stinger's chances, they have said that the GT will go into production. First shown at the 2011 Frankfurt International Motor Show, the production version would feature a 3.3-liter turbocharged V-6 engine paired with an 8-speed automatic transmission.
The concept's rear-hinged door design, however, may not make it into production for the usual safety reasons. What should remain is its fastback design, a first-rate interior and an assortment of high-end electronics. Auto Trends believes that the Kia GT will bow in 2016.
Beyond the GT and GT4 Stinger, Kia will maintain its product mix, offering its own renditions on the Hyundai theme. Expect Kia's "tiger shark" nose to remain its defining characteristic, appearing on every model in an assortment of variations to help distinguish the brand.
Hyundai's Implicit Approval
Notably, Hyundai won't get in Kia's way as they introduce new models that are decidedly sportier and in some ways more appealing than what Hyundai currently offers. The Hyundai-Kia relationship is a complicated one, where in-house competition is growing as is this conglomerate's share of the global auto industry pie.
---
Photos courtesy of Kia Motors America.
See Also – Tease Us Please: Kia GT4 Stinger Concept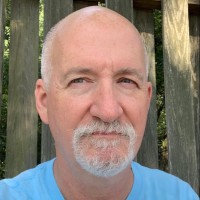 Latest posts by Matthew Keegan
(see all)