Korean automaker Kia is full of surprises. In fact, it coined the phrase the power to surprise just before releasing its Soul urban utility vehicle at the 2008 Los Angeles Auto Show.
At the 2014 North American International Auto Show in Detroit, Kia pulled the wraps off of its GT4 Stinger Concept, a rear-wheel drive 2+2 sports car that is like nothing else that this Korean manufacturer has ever shown us.
Kia GT4 Concept
Stunning. Provocative. Emotive. Flaunting. Evocative. These are among the descriptives that may be used when characterizing the Kia GT4 Stinger. Its design is wholly modernistic, but Kia says that it hearkens [sic] back to the glory days of purebred, affordable sports cars.
Interestingly, the Kia GT4 Stinger arrives just as Ford prepares to celebrate the 50th anniversary of the Mustang with a new model. That original Mustang may the same purebred, affordable sports cars that the concepts designers aimed to emulate.
"Driving enjoyment was the number one priority in designing the GT4 Stinger," said Tom Kearns, chief designer, Kia Design Center America (KDCA). "It's an authentic 2+2 sports car that can turn heads as a daily driver while also being right at home on the track.
It's about purity, simplicity and timelessness. The GT4 Stinger is a throwback to days when driving a car was a visceral experience that wasn't muted by electronic gimmickry."
The Kia GT4 Stinger is the work of the company's US design team who undertook the project with the goal to reduce the vehicle's weight, increasing its functionality and enhancing it pure driving enjoyment. The model eschews electronic gadgetry for a simple, minimalistic cabin layout.
Turbocharger and Gasoline Direct Injection
Under the concept's hood, Kia uses a tuned version of its 2.0-liter turbocharged gasoline direct injected four-cylinder engine making 315 horsepower. It is the same engine used in Kias Optima race car, what make more than 400 horsepower. That engine is coupled with a close-ratio 6-speed manual transmission driving the rear wheels.
The concept features 275/35R-20 Pirelli P-Zero performance tires in the rear and 235/35R-20 Pirelli P-Zeros to the front. Further, custom 20-inch aluminum center-lock wheels feature carbon fiber inserts for strength and weight reduction. Brembo Gran Turismo two-piece 15-inch cross-drilled rotors and four-piston calipers are tucked within each wheel to provide ample stopping power.
The concepts body, draped in Ignition Yellow is sculpted and rides on a 103.1-inch wheelbase. The Kia GT4 Stinger measures 169.7 inches long, 74.4 inches wide and just 49.2 inches tall. In other words it is about as long as the Forte Sedan, slightly wider than the full-size Cadenza and it sits lower than any other Kia model.
It weighs just 2,874 pounds and features a 52 (front) to 48 (back) weight distribution.
Kia Design Language
Kia's design language is evident in the concept model too. "We gave the car a shrink-wrapped appearance," says Kearns. "It's as if the body panels were formed around the chassis instead of merely welded to it." It features the most current interpretation of Kia's signature grille, placed low to the ground to maximize engine cooling and cold-air induction.
The grille surround glows white and features a multi-layered, satin-black border, a styling theme found on the car from beginning to end. On both sides of the grille are vertical LED headlamps, and front-brake cooling vents molded into the bumper.
To achieve added downforce at high speeds, a carbon fiber front splitter is mounted below the bumper, ensuring that the GT4 Stinger's front tires stay firmly planted on the pavement.
Inside, the concept is outfitted with molded leather race-inspired bucket seats. A rubber floor mat is found beneath the billet-aluminum pedals. The concept includes a D-shaped steering wheel and a red LED-illuminated instrument panel with a large tachometer and gear indicator.
Red-stitched pull straps are used instead of door handles, yet another nod to previous race car models. If you're looking for an audio system, you won't find one either with Kearns stating, "The audio system starts under the hood and the speakers are the exhaust pipes."
That performance tune is especially evident when the concept is on the go with its free-flow exhaust providing the tone that sports care aficionados will instantly recognize.
Concept to Production?
In a statement about the concept Kia noted that it has no plans to bring the concept to production. However, in a prepared statement by Kia management admits that the company has a history of delivering production vehicles that bear a strong resemblance to the concept that preceded them, and the GT4 Stinger provides a possible and highly provocative glimpse into Kia's future.
So, if you're waiting for a model that reflects the dreams and aspirations of Kias design team, it may take quite a bit of fan pressure to see this vehicle to production. And if the related buzz is any indication, It seems that fans wont be satisfied with anything less than making this concept vehicle a production reality.
---
Photos courtesy of Kia Motors of America.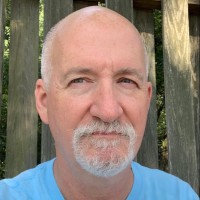 Latest posts by Matthew Keegan
(see all)