The Kia Trail'ster Concept is for the hip hamster crowd and their human friends.
Kia Motors picked the perfect venue for unveiling its hybrid Trail'ster Concept. Folks in the winter-socked Chicago Auto Show are seeing first hand what this hybrid all-wheel-drive variant of the Kia Soul can offer, the latest iteration on its urban utility vehicle frame.
Indeed, if the Kia Trail'ster is built, it would offer a unique approach to light-duty off-roading. Also, it would take on the soon-to-be-released Jeep Renegade, itself geared toward 20-something urban dwellers. The Windy City may be piled with snow, but the Kia concept could offer a practical reality if it is ever produced.
So, let's examine some of the preeminent features of this model before we theorize whether it will go into production or not.
First, it harnesses the Kia Soul platform. The Kia Trail'ster is the Kia Soul, but amplified. Everything about the current Soul is used, right down to the platform. The distinguishing features are also evident, but utilizing the Soul is an efficient use of this product's space. There are some important distinctions here too, including its cloth roll-top roof, integrated roof rack fittings with aluminum cross rails, and special LED lighting treatments.
Second, you get lifted. The trend toward higher profile vehicles continues, but with a twist. The Kia Trail'ster rides 2.5 inches higher to enjoy improved ground clearance. That's exactly what is needed if this vehicle is to have any chance of performing light-duty off-roading. The upcoming Volvo S60 Cross Country is a contemporary example of an elevated model. The Jeep Eagle is an earlier example.
Third, all-wheel drive is standard. The Kia Soul is front-wheel drive with no all-wheel-drive variant. However, Kia has taken a different approach in the Trail'ster by going with all-wheel drive. AWD combined with the lifted profile will take this model to places where no other Kia has gone before.
Fourth, you are looking at a hybrid drivetrain. Under the hood is a potent 1.6-liter four-cylinder turbocharged engine, making an even 185 horsepower and 185 foot-pounds of torque. That alone gives this model some kick. However, Kia did not stop there. Indeed, they have added an electric propulsion system, what draws energy from a 1.2 kilowatt per hour lithium-ion polymer battery. Moreover, it adds 35 horsepower and 100 foot-pounds of torque to the mix, and improves fuel economy by 25 to 30 percent and highway economy by 5 to 10 percent over the normally aspirated 2.0-liter four-cylinder engine used in the Soul. Further, Kia says that it has the ability to run on electric-only power for two to three miles at times. Together, that brings combined fuel economy to just above 30 mpg or well above what any Jeep Renegade model will deliver.
---
See Also — Merry Hamsters and the All-New 2020 Kia Soul
---
Can We Build It? Yes, We Can!
Naturally, a model such as the Kia Trail'ster concept whets the appetites of the very audience that would be best attracted to this type of vehicle. And that would be young urbanites who may like to make a dash to the country and slop and glop their way through the mud. When not in the country, the Kia Trail'ster would serve as an efficient city car. That makes for a rare fusion of two distinct model types in one body.
The Kia Trail'ster along with the earlier Kia Soul'ster concept, demonstrates that Kia is serious about pushing boundaries. Both models could very well go into production as Soul variants, harnessing a valuable moniker well known for its hip anthropomorphic hamsters as well as for its excellent value and vivacity.
---
See Also — Stunning: Kia Cross GT Concept
Photos courtesy of Kia Motors.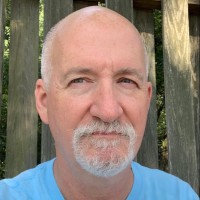 Latest posts by Matthew Keegan
(see all)