Raptor sport truck antics, part two.
Give someone a Raptor and their lives are forever changed. Okay, maybe that's a bit of an exaggeration, but then the Ford F-150 Raptor isn't your typical pickup truck.
That point was driven home to me last year when a 2017 Raptor showed up. It was big, bulky and badass — four huge doors and a honking footprint and stance to match.
This time around Ford delivered a 2018 Raptor SuperCab. Instead of four full-size doors, this one has half-size rear doors hinged at the rear roof pillar. And you know what? I liked the look of the "smaller" Raptor as its proportions seemed just right (it is a foot shorter between the axles).
The Raptor isn't the most expensive model in the F-150 line — the King Ranch, Platinum and Limited are priced higher. But it is the only one of seven F-150 trims with Ford Performance craftsmanship.
This means the Raptor along with the Fiesta ST, Focus ST/RS, Mustang Shelby GT350 and the GT supercar are in special company. We'll see what Ford does when the Fiesta and Focus go away next year, although we do know an Edge ST model is waiting in the wings.
As for the F-150 Raptor, it is everything a performance or sport truck should be. Let's take a look at the highlights of this macho thrill machine:
1. Coming at you.
The Raptor's stance is formidable, but even before you gaze over its handsome body, you'll take in its massive grille. That front fascia has unique FORD block letters and integrated marker lights.
When the Raptor pulls up behind another vehicle, its presence is certainly intimidating. Make it all the more so by keeping the headlights on during the day as I often did!
2. Under the hood.
You may remember that the previous Raptor (2010-2014) offered two V8 engine choices with 5.4- and 6.2-liter displacements. The larger of the two banged out 411 horsepower and 434 pound-feet of torque. Both were paired with a six-speed automatic transmission.
For the latest Raptor (2017 on), Ford started from scratch, delivering an all-new powertrain. Under the hood is a high-output 3.5-liter twin-turbo V6 engine. No, it isn't the same EcoBoost engine found in other Ford products, instead Ford developed a new one with twin direct and port-fuel injection, a redesigned twin-turbocharger system and other power-enhancing modifications.
The result is an astounding 450 horsepower and 510 pound-feet of torque with a new 10-speed automatic transmission sending power to the wheels.
Hold on and shut up!
(See Also — A Whole Lot of Awesome: Chevrolet Colorado ZR2 Bison)
3. Road and dirt ready.
Develop a sport pickup truck and you better make it dominant on and off-road. For the Raptor, it doesn't matter what surface you have in mind — it is just as suitable on the road as it is off.
Helping matters, of course, is its standard four-wheel-drive system. The ground clearance is 9.9 inches versus 9.3 inches for the other 4×4 trucks. It also comes with Fox Racing shocks, designed to provide smooth rides on road, while preventing the Raptor from bottoming out off-road. Without them, the Raptor wouldn't be the King of the Road and Off-Road.
Protecting the Raptor's fully boxed frame you'll find heavy-duty front and engine skid plates. The standard cast aluminum running boards make it easy to get in and out. This truck rides on 315/70 R17 BFGoodrich All-Terrain T/A KO2 tires and is dressed in cast aluminum wheels. Other features include manual folding side mirrors, a power locking tailgate and four tow hooks — two in the front and another two in the back.
4. Manage your terrain.
Not only does the Raptor thrive off-road, but it gives you a six-mode terrain management system. On the road, you'll leave it in normal, switching to sport when you want a more aggressive drive. The wet/snow mode is ideal when conditions warrant it, while mud/sand will ensure that you don't become stuck. Rock crawl will take you up and down the toughest terrain.
We've counted five modes so far. So, what is the sixth? That's none other than Baja — what mimics the conditions of the Baja 1000, the world's greatest off-road race. This mode is designed for high-speed desert racing for more linear power and improved engine response. The transmission shifts faster, but it also holds gears longer in rev range. Thus, the Baja mode isn't just for racing, it is for winning!
5. Take it inside.
The F-150 King Ranch, Platinum and Limited may have a leg up on the Raptor and other models when it comes to premium features, but that doesn't mean the Raptor is devoid of creature comforts. Yes, cloth seats are the standard here, but the look and feel is upscale. Besides, leather would take a pounding by Baja-loving drivers. You need something that is washable and highly durable.
Whether you choose the Raptor SuperCab or SuperCrew, the front seating compartment is gigantic. Two very big bolstered, yet comfortable seats comprise the front compartment, which is split by an oversized center stack and console. That console is large and deep enough to hold a small cooler. You can also stuff inside your backpack, pocketbook or a day bag.
The list of standard features includes full power accessories, a power driver's seat, a tilt-and-telescopic steering column, a leather-wrapped steering wheel, Ford Performance aluminum scuff plates and unique trim. If that's not enough there are various package upgrades that add heated and cooled power front seats, leather seating surfaces, carbon fiber trim and dual-zone climate control. These are the features found in the Limited or Platinum trims.
6. Outfitted with today's technologies.
It can be frustrating to purchase a vehicle only to learn that certain technologies we take for granted are either extra cost add-ons or are just not available. Some European luxury makes charge $300 for an Apple CarPlay upgrade alone, while not offering Android Auto at all. Mainstream brands such as Ford "get it" and deliver the goods we want.
The Raptor comes with front and rear power points (12 volts), USB ports, auxiliary audio input, front and back 110-volt-/400-watt power inverters and SYNC telematics. You also get a 7-speaker audio system, Bluetooth connectivity, the previously mentioned smartphone tools, satellite radio and a 4.2-inch display screen.
Upgrades include an 8-inch touch-screen display as found in my test model. You can also opt for SYNC 3, which is a far superior and usable system than the base arrangement. An available 10-speaker B&O audio system raises the sound quality appreciably.
7. Safety is not secondary.
The sheer size of the Raptor is a safety attribute insurers love. It can withstand a crash better than small car models, but this should never give drivers a false sense of security. Sure, you ride above the crowd and the look is intimidating, but when push comes to shove or metal comes into contact with metal, you'll be glad that the standard safety features such as antilock brakes, stability and traction control, and an airbag suite are in place.
By law, all vehicles built after May 1, 2018, must have a rearview camera. In the Raptor, Ford goes a step further by adding dynamic hitch assist to the camera system. The system helps line up the truck with the trailer from inside. It utilizes a black dotted line that adjusts when you move the steering wheel. A zoom button makes it easy to spot the hitch as it connects to the trailer. So, there is no need to leave the truck to check your connectivity progress, nor do you need a spotter to assist you.
Other standard features include curve control, a post-crash alert system and a blind spot information system with rear cross-traffic alert. Driver-assist technologies are bundled under a Raptor Technology Package ($1,950). This package brings in rain-sensing wipers, automatic high beams, adaptive cruise control, lane keep assist and lane departure warning.
8. Raptor miscellany.
There are many other standard and available features with the Ford Raptor and they're easy to overlook when you have a vehicle for a week or so as I usually do. For instance, on top of the hood is a large hood vent that's fully functional. It expels heat from the engine, keeping it within an acceptable temperature range. You'll find functioning front fender vents as well.
In the trunk bed, you'll find an included box link or what Ford calls a "flexible, configurable universal pickup box interface system" that is useful for including such accessories as ramps, dividers and storage bins. The available spray-in bedliner is a must for many truck owners. It came in useful when I had to take bulky items to the dump with no worry that I might scratch the bed's surface.
I also liked the FORD tailgate appliqué, which came with one of the two available equipment packages. The appliqué makes the same bold statement as the FORD block letters across the grille.
Driving the King of all Pickup Trucks
My first time with the Raptor included much off-road travel. This time, I took the Raptor on lengthy road trips to better gauge its on-road prowess. Needless to say, I wasn't disappointed.
The Raptor simply never lacks for power. Move away from a full stop and this 5,500+ pound beast feels light on its feet (or wheels!). Some credit should be given to the aluminum-intensive body as that along with the lighter engine reduce its weight by 500 pounds from the previous Raptor.
Initially, I was concerned how the 10-speed automatic transmission would work with the engine. It does just fine. In fact, it is entirely absent the gear hunting you may find on some powertrains. The transmission always seems to "know" which gear to deliver and does so without hesitation.
Under full throttle the beastly side of the F-150 Raptor is apparent. The exhaust system bellows as the engine booms, which almost seems odd coming from a V6. One of my longer routes took me on roads that rose and fell with regularity. I found myself almost struggling to hold down my speed. The ride is quite comfortable, the truck's steering is spot on and the Raptor handles as well as you would expect any raised profile vehicle outfitted with big tires and sporting a brawny body should.
The Raptor's speed numbers are quite good, moving this truck from 0-60 mph in about five seconds. That's faster than any truck on the market and quicker than many SUVs. The performance edge it has becomes apparent when off-roading, by means of its previously mentioned Baja mode.
Parting Thoughts: 2018 Ford F-150 Raptor
We've established that the F-150 Raptor is unlike any other pickup truck, including any other Ford model. Because it is in a league of its own, people who are seriously considering one will evaluate it strictly on its own merits.
Manufacturers and brand ambassadors routinely hype products, and unless consumers are wary, they'll fall for the pitches and may end up being disappointed if any of the claims fall short or are misunderstood.
If there is anything about the Raptor that might give consumers pause beside the initial cost outlay, then fuel type and fuel consumption are two areas to keep in mind. With the former, you must use premium grade gasoline. With the latter, the Raptor makes an EPA-estimated 15 mpg in the city and 18 mpg on the highway. As for this driver, I averaged 15.2 mpg, covering 450 miles before my time with this amazing truck came to an end.
---
2018 Ford F-150 Raptor
---
---
Sticker price from $50,675 (SuperCab); $53,660 (SuperCrew) — (plus a $1,495 destination fee)
Price as tested: $65,000 (estimate)
Seats five
Engine: H.O. 3.5-liter twin-turbocharged V6 gas
450 horsepower @ 5,000 RPM
510 foot-pounds of torque @ 3,500 RPM
10-speed automatic transmission
Wheelbase: 134.2 (SuperCab); 146 (SuperCrew) inches
Length: 220 (SuperCab); 231.9 (SuperCrew) inches
Width: 86.3 inches (without mirrors)
Height: 78.5 inches
Passenger volume: N/A
Storage volume: 52.8 cubic feet
Towing capacity: 6,000 (SuperCab); 8,000 (SuperCrew) pounds
EPA: 15/18 mpg city/highway
Regular gasoline
Fuel tank: 26 (SuperCab) or 36 (SuperCrew) gallons
Curb weight: From 5,525 pounds; 5,697 (SuperCrew)
IIHS safety rating: NR
Limited vehicle warranty: 3 years/36,000 miles
Powertrain warranty: 5 years/60,000 miles
Corrosion warranty: 5 years/unlimited miles
Vehicle assembly: Dearborn, Michigan
---
---
See Also — Beast of Prey: Ford F-150 Raptor
Raptor photos copyright Auto Trends Magazine. All rights reserved.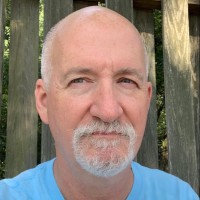 Latest posts by Matthew Keegan
(see all)