GM sells more pickup trucks in the US than any other manufacturer.
For the 39th consecutive year, the Ford F-Series was the best selling pickup truck model. For 2015, Ford sold 780,354 units of its full-size truck in the US, once again besting all comers. Ford likes to champion its F-150 model, but the blue oval isn't the king of all pickup trucks. Instead, that title belongs to GM.
Indeed, GM also had a banner year selling its full-size pickup trucks, but its sales are split between two models: the Chevrolet Silverado and GMC Sierra. Chevrolet registered 600,544 units sold for the Silverado, while GMC sold 224,139 copies of its Sierra. That's a total of 824,683 full-size trucks, giving GM an edge of 44,329 units over Ford.
GM also sells a pair of midsize trucks in the Chevrolet Colorado and the GMC Canyon. Last year, Chevrolet dealers moved 84,430 copies of the Colorado, while GMC dealers sold 30,077 Canyons. That's 114,507 midsize pickup trucks Ford doesn't match as its Ranger was discontinued in 2011.
GM: King of the Pickup Trucks
Add the 44,329 full-size truck edge for GM to its 114,507 midsize truck sales and GM's lead widens to 158,836. So, in 2015 GM sold 939,190 pickup trucks to Ford's 780,354 total and although both are excellent numbers, GM is the indisputable king of pickup trucks.
Ram, like Ford, is another brand that does without a midsize pickup truck. The Ram (formerly Dodge) Dakota was also discontinued in 2011 and there is no replacement pending. Nevertheless, in 2015 Ram sold 451,116 units of its full-size truck, putting it in third-place among pickup truck retailers.
Fourth place belongs to Toyota whose midsize Tacoma pickup truck outsells its full-size Tundra model. In 2015, Toyota sold 179,562 copies of its Tacoma, good for first place in that segment. It also sold 118,880 Tundras, the fifth best selling full-size truck model. Together, the two models accounted for 298,442 Toyota pickup trucks sold last year.
Bringing up the Rear: Nissan Titan
Nissan is another manufacturer where its best selling pickup truck is a midsize model. In 2015, Nissan sold 62,817 copies of its Frontier, finishing behind the Toyota Tacoma and Chevrolet Colorado, but ahead of the GMC Canyon. Its nearly invisible full-size Titan model registered only 12,140 units for the entire year, representing less than a week's worth of sales for Ford.
Titan took the sixth and final place among the large trucks; Nissan's truck sales totaled 74,957 units for 2015. The good news for Nissan is that an all-new Titan XD and Titan are rolling out this year. A new Frontier model is expected to follow in 2017.
Upcoming Honda and Hyundai Offerings
One more manufacturer registered truck sales in 2015 and that was Honda. Last year, Honda sold 520 units of its discontinued Ridgeline, a midsize unibody model dropped in 2014. An all-new 2017 Honda Ridgeline debuts at the North American International Auto Show in Detroit next week.
In the short term, both Toyota and Nissan look to benefit from sales as each brand fields new models. Depending when the Ridgeline appears in Honda showrooms, it will once again register its share of sales, although its overall impact on the market may be minimal.
Hyundai also plans to jump in to the pickup truck market, by offering the Santa Cruz, a model that will compete directly with the Honda Ridgeline. Hyundai is expected to debut a production ready model at a major auto show this year, but we probably won't see it until 2017. The Santa Cruz is more of a crossover than it is pickup truck, so it won't be ideal for towing.
See Also — US Auto Sales Set New Record in 2015
Photos copyright Auto Trends Magazine.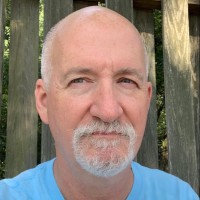 Latest posts by Matthew Keegan
(see all)