New Technology Pavilion launches this year.
The 2016 Los Angeles Auto Show adds a new component, AutoMobility LA, a four-day trade show in advance of the usual 10-day consumer auto show. In effect, the LA Auto Show is combining the show's press and trade days with its previous Connected Car Expo (CCE) to launch AutoMobility LA.
Four-Day AutoMobility LA
The inaugural AutoMobility LA event will be held from November 14-17, then followed immediately by the LA Auto Show from November 18-27.
Designed exclusively for the auto industry, the trade show will pull together what show officials say is the "entire 'new mobility ecosystem' comprised of automakers, tech companies, designers, developers, startups, investors, dealers, government officials, analysts, etc. – to redefine and unveil the future of transportation."
Held at the Los Angeles Convention Center along with the LA Auto Show, AutoMobility LA will include a new 50,000-square-foot Technology Pavilion building currently under construction, effectively doubling the number of auto-tech exhibits over 2015's CCE.
Keynote Speaker: Ford's Mark Fields
The show's organizers say that leading car manufacturers and technology kingpins both have already signed on to make major announcements during AutoMobility LA. Mark Fields, President and Chief Executive Officer of Ford Motor Company, will deliver the opening AutoMobility LA keynote address on the second day of the trade event.
Previously, a number of CCE exhibitors received important financial backing following the show. Notably, a $500 million investment from General Motors in the ride-share company Lyft was announced, representing the largest investment by a car manufacturer in such a venture to date.
"For years, we've been at the epicenter of the changing automotive industry, creating a setting for some of the largest partnerships such as that between General Motors and Lyft," said AutoMobility LA and LA Auto Show President and Chief Executive Officer, Lisa Kaz. "We're excited to continue to connect brands, whether established or start-up, with influential people and provide engaging experiences with the world's leading companies."
Networking, Press Conferences, and Learning Opportunities
The schedule for AutoMobility LA includes four days of networking, three days of press conferences and two days of learning opportunities such as presentations by a diverse range of experts. A complete list of panel topics and speakers will be announced in the near future. Meanwhile, a draft schedule can be found at http://www.laautoshow.com/automobility.
Companies already committed to this year's show include ATMO Auto Power, Continental International, Garmin International, Mocana, QNX and whiteCryption. Returning sponsors include Global Automakers, KPMG, Mojio, State Farm and Pirelli.
AutoMobility LA will feature more than 50 world and North American product debuts over the course of the show. In addition, the show will feature panels, noteworthy presentations by executives, technology exhibits, car manufacturer displays, networking events and news breaking conferences that will investigate all facets of the swiftly changing automotive and new mobility industry.
Hackathon and GO
Other events related to the show include a 36-hour hackathon immediately preceding AutoMobility LA whereby developers, designers and entrepreneurs will deliberate, concoct and market connected car apps and services that mobilize Mojio's open platform and partner APIs.
Further, during the LA Auto Shows' consumer days, will be GO, described as an all-new destination featuring car manufacturers' and newcomers' latest smart mobility devices and apps that are redefining personal mobility. Located with the L.A. Convention Center, GO will feature e-kick bikes, hover-boards, wearables and much more.
Auto Trends will share additional information about this year's show as it becomes known. Please check out our electric vehicles section for related stories and information.
To register for AutoMobility LA, please visit: http://laautoshow.com/join (starting July 2016).
Recent News — Cadillac House Serves Coffee, Not Cars
Logo copyright the Los Angeles Auto Show.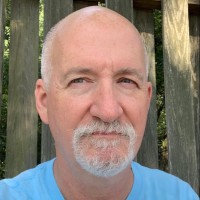 Latest posts by Matthew Keegan
(see all)