A hybrid stop as Lamborghini goes electric. Eventually.
---
If you are an automaker, the operative word today is "electrification." At this point, nearly every automaker has announced its plans or is already in transition. The movement to an all-electric fleet will not happen in a matter of years. Instead, it will take decades to accomplish.
Supercar manufacturer Lamborghini is one of a handful of brands where electrification has yet to start. But this Italian manufacturer and Volkswagen Group subsidiary has its plans in place.
Specifically, Lamborghini is embarking on a three-phase transition that will not begin in earnest before 2023. This week, the company announced its plans, which include investing more than 1.5 million euros (approximately $1.83 billion today) to achieve its goals.
That is the most money the company has ever invested on a single project, thus this undertaking will be watched carefully by investors and enthusiasts alike.
Towards Cor Tauri
Stephan Winkelmann, President and CEO of Automobili Lamborghini announced the company's roadmap, "Direzione Cor Tauri" (Towards Cor Tauri), on Tuesday.
He said, "Lamborghini's electrification plan is a newly-plotted course, necessary in the context of a radically changing world, where we want to make our contribution by continuing to reduce environmental impact through concrete projects.
"Our response is a plan with a 360-degree approach, encompassing our products and our Sant'Agata Bolognese location, taking us towards a more sustainable future while always remaining faithful to our DNA.
Lamborghini has always been synonymous with preeminent technological expertise in building engines boasting extraordinary performance: this commitment will continue as an absolute priority of our innovation trajectory.
"Today's promise, supported by the largest investment plan in the brand's history, reinforces our deep dedication to not only our customers but also to our fans, our people and their families, as well as to the territory where the company was born in Emilia-Romagna and to Made in Italy excellence."
Phase 1 is already underway.
The first phase is already in place. In fact, it represents the company's full embrace of high-powered gas engines. Lamborghini calls this initial phase, "Celebrating the combustion engine (2021-2022)." Here, the company is presenting models that pay tribute to Lamborghini's current trend of ongoing success.
Notably, with the backdrop of steady sales growth and a seven-fold increase in turnover over the past 15 years, the exotic automaker has asserted itself in the narrow field of super sports cars. The company says that its "unique design, technological innovation at the highest levels backed by huge investments in research and development, and the highest quality and craftsmanship are the basis for a pyramid of products."
These products include its first-ever SUV, the Urus, a model it says is the cornerstone of today's success, rising to the pinnacle of technology and design masterpieces with the limited series. More recently, Lamborghini introduced the Sián, its very first electrified model and one featuring hybrid technology.
Lamborghini says that its first phase "…will be characterized by the development of combustion engines for versions that pay homage to the brand's glorious history and iconic products past and present, but always under the impetus of the visionary spirit that distinguishes Lamborghini." Notably, Lamborghini will announce a pair of new V12-powered models this year.
Phase 2 is the company's hybrid transition.
Beginning in 2023 and extending through 2024, Lamborghini will electrify its entire model range. Specifically, Lamborghini plans to reduce its CO2 emissions by 50-percent by the start of 2025 and will use hybrid technology to achieve this.
As the company adds weight to its models with a battery pack, electric motors, and other components, it'll seek weight reduction through other means, including the greater use of carbon fiber. Certainly, the task at hand is daunting as the marque seeks to offset hundreds of pounds of added weight with lightweight materials.
Phase 3 adds the first fully electric Lamborghini model.
At some point in the latter part of the 2020s, the first pure-electric Lamborghini arrives. Among them is the proposed "Cor Tauri," representing the brightest star in the constellation "to which the company's roadmap points."
That would be Taurus. Lamborghini says the new model will be at the top of the brand's pecking order.
Electrified Lamborghini
Moving toward an electrified future is not without risks. First, the products coming to the market must meet or exceed current expectations. Second, customers must desire these models.
Fortunately for Lamborghini, the company can count on a loyal following of high-wealth individuals to drive sales. Lastly, as long as the overall product supplies a comparable enriching experience to today's vehicles, we do not anticipate problems.
---
See Also – Car Manufacturers: Who Owns What?
Chart copyright Lamborghini.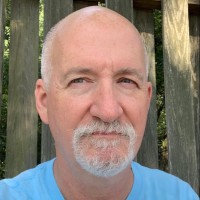 Latest posts by Matthew Keegan
(see all)