Part of the Stellantis conglomerate, Lancia is a car manufacturer based in Italy, renowned for its rally heritage, and automotive innovation. The brand was born in the early 1900s and produced a myriad of well-known cars, like the Stratos, Delta, and Fulvia.
However, since the late 1990s and early 2000s Lancia's portfolio dwindled massively, with just the Lancia Ypsilon available since 2017.
Brand Namesake: Vincenzo Lancia
The story starts with a bright Italian named Vincenzo Lancia, born in 1881, who had always shown great interest in machinery and engineering. Luck foretold that he shared his home with two engineers, one of whom took Lancia under his wing when he demonstrated a copious amount of talent. All this happened before Lancia was 18.
In 1899, the almighty Fiat acquired the engineers' business and appointed Lancia the factory's chief inspector, where he was also tasked with driving and racing the cars. Six years later, Lancia resigned from Fiat because he wanted to pursue independence and build his own car.
Consequently, he talked to another Fiat driver and friend, Claudio Fogolin, and decided that each would invest 50,000 Italian Lira, or around $10,000. Comparatively, a 1909 Ford Model T was priced at $825. (1)
Hitting the Redline
Lancia developed a unique piece of machinery considering the time constraints. His first engine prototype had a redline of 1,450 RPM, which was way above that era's rare 1,000 RPM.
The final car is known as the Lancia 12 HP "Alfa" and had an output of 28 horsepower with a redline of 1,800 RPM from the 2.5-liter inline-four-cylinder engine along with a reputed top speed of 56 mph.
However, the model that first made history is the Lancia Lambda, prompted by his near-crashing experience caused by a broken suspension leaf spring.
As a result of that incident, he decided to merge the body with the chassis, thus creating the first-ever unibody design, while also pioneering the independent front suspension.
Torpedo-Body Introduction
Lancia also introduced an overhead camshaft that shortened the cab and increased passenger space, lowering the car thanks to a driveshaft tunnel that passed inside the cockpit.
He added four-wheel braking, merged the trunk with the chassis to eliminate the old leather carrying chest, and employed a 12-volt electrical circuit. That represented modern thinking as early as 1921.
The result was in a streamlined car, known as a torpedo-body, that used a 2.1-liter V4 engine with an output of 49 hp and a redline of 3,250 rpm linked to a three-speed manual gearbox.
The Lambda sported independent front suspension, a rigid rear suspension with semi-elliptical longitudinal springs, weighing 2,650 pounds, and a top speed of 68 mph. (2)
It was a resounding success, with the Lambda selling across the globe, the most famous person being Greta Garbo, an immensely popular Swedish-American actress.
The car was revised heavily across the 13,000 produced models, increasing power from 49 hp to 69 hp, reducing the piston bank angle, and expanding the engine's displacement.
Moreover, Lancia developed a six-seater that was the precursor of multi-purpose vehicles (crossovers, minivans, et al), changed the pistons from aluminum to cast iron, and added a four-speed manual gearbox.
Beyond Vincenzo Lancia
Later, following the introduction of the wildly successful Lancia Aprilia (3) and the passing of Vincenzo in 1937, other changes followed. By then, Vincenzo's son was in charge as the company experienced the highs and lows of motor racing along with pressing financial challenges before the Lancia Fulvia was created.
Introduced in 1964, the Fulvia had plenty of success across the board while still employing that special Lancia charm that started to erode with time. It features a front-wheel-drive configuration powered by a narrow-bank V4 engine in multiple displacements.
It started at just 1.1 liters with and an output of 57 hp, while the last iteration outputted as high as 130 hp out of its 1.6-liter carbureted in-line four. Disc brakes were used front and rear, independent wishbone front suspension, and a beam axle in the back aided by a Panhard rod. (4)
Fiat Acquires Lancia
The Fulvia enjoyed a lot of success in rallying, with Lancia winning multiple races, reaching the apogee in 1970 when they won the International Championship for Manufacturers by two rounds. Despite this, Lancia still struggled with its finances and was forced to sell to Fiat, giving the marque time to regroup.
Thanks to a new owner, Lancia now had Fiat's designs at their disposal, including access to the Ferrari-based Dino V6. Consequently, an engineer built the Lancia Stratos, a car designed for rallying. Enzo Ferrari, who still influenced his namesake brand, was quite reluctant to sign off because the engine powered a similar Ferrari model. Nevertheless, Mr. Ferrari relented, allowing for 500 units.
The result was a mid-engined rear-wheel-drive car that weighed just 1,940 pounds, had an output of 320 hp, and used a 5-speed manual transmission. Its internal structure is a steel space-frame design with an internal roll cage and fiberglass body on top, split into two sections so the car's internals could be easily accessible.
It won 13 times, but there were a lot of internal fights thanks to Fiat's 131 Abarth rally car, therefore the Stratos was dropped. (5)
Battling the Competition
To make up for this, Fiat donated a sports car design known as the "Monte-Carlo" to Lancia, which was used as a homologation car for the Group B Lancia 037. The 037 was fighting tough competition, such as the AWD Audi Quattro S1 E2 and the AWD Peugeot 205 T16.
Lancia lost its first championship due to technical faults, won the second one, while the third one was lost on behalf of the more proficient competition. Hence, Lancia had to change gears. (6)
Bringing the Lancia racing heritage to an end, we have the Lancia Delta S4, seemingly like the Delta HF Integrale used in Group A, but different. The engineers pushed the time's limits to the maximum, employing a rear-mounted supercharged and turbocharged 1.8-liter in-line four-cylinder engine, outputting 483 hp in 1985.
Like the 037, the Delta S4 only looked like a Delta, while under the hood it is a completely different car. Handling-wise, it sports a three-differential layout, double-wishbone suspension front and rear, and carbon fiber inserts. The car weighed 1,962 pounds, resulting in a lightning-fast dirt car and a nimble piece of machinery.
The car was quick, ensuring wins and tough competition in a wide variety of conditions. This was proven by a win for the famous rally driver Henri Toivonen on the Monte Carlo Rally in 1986. However, not only did the Lancia Delta S4 mark the end of Lancia's presence in rally, but it also marked the end of Group B racing.
When driven by Toivonen on the Tour de Corse, he missed a left turn and plunged into a ravine, crashing the car and it instantly burst into flames. Both Toivonen and his copilot, Sergio Cresto, were killed, and as soon as that happened FIA decided that Group B was too dangerous and stopped it. (7)
FCA, Stellantis, and Future Plans
Since then, Lancia has only built prestigious cars aided by Fiat, cooperating at times with Saab, but they were not as special as they once were. Moreover, people did not understand Lancia's existence, seeing how they had better alternatives from FCA, now Stellantis, with Chryslers and Alfa Romeos.
Consequently, Lancia slowly but surely stopped developing cars, limiting its marketing range to Italy, and selling just one model, the Ypsilon.
However, Stellantis has plans to revitalize and electrify the brand, with plans to introduce a replacement for the Ypsilon, a new compact crossover, and a compact hatchback. Despite the plans, Lancia will remain far from reclaiming the engineering greatness it once had.
---
Bibliography
Photo Attribution
---
See Also – The History of Dacia (Automobile Dacia S.A.)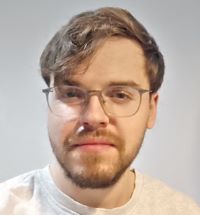 Latest posts by Cristian Puscasu
(see all)