Note: This post may contain affiliate links. That means we may earn a small commission for qualifying purchases at no cost to you.
Chevrolet's Corvette has been around since 1953, one of the most enduring model names of all time. Only in 1983 did the world miss out on a brand new Corvette, as General Motors worked through quality problems and production delays to bring out its fourth generation model in 1984.
Six generations later the Corvette remains the dominate American sports car challenged only by the low production Dodge Viper and Ford Cobra in this arena.
The Corvette's birth was almost accidental as the Chevrolet brand was still recovering from a major world war and was in the middle of the regional Korean conflict, resulting in a shortage of raw materials and a recession.
It may seem difficult to believe that Chevrolet was ever struggling, given that today it sells 70 percent of GM's vehicles in America. But, it was Chrysler who forced GM to respond with a unique model, following the introduction of its own sportscar prototype.
The Chrysler models never went into full production, but the resultant Corvette did and the rest is history.
Legendary Corvettes
That history is clearly outlined in a splashy book written by Randy Leffingwell, "Legendary Corvettes: 'Vettes Made Famous on Track and Screen," (Motorbooks, 2010). This beautiful, multicolored 176-page book traces the fiberglass-bodied Corvette's history from its first model year through 2009.
Subsequent 2010 and 2011 models are virtually identical to the 2009 Corvette, with the next big change not expected before 2012.
Leffingwell takes the reader into the deep recesses of Corvette history, exploring areas that even the most avid Corvette fan may not know about.
We learn how GM bean counters almost killed the Corvette off several times over its history or sought to remake the sportscar into something different. For example, when the Corvair emerged on the scene in 1959, engineers explored the possibility of remaking the Corvette as a mid- or rear-engine vehicle.
That effort eventually died, preserving the famed two-seater as we know it.
Sting Ray Z06
Moving forward to the 1963 model year, the iconic Corvette Sting Ray Z06 was introduced, featuring a distinctive split rear window treatment. Inspirations for this model was the in-house "Q" concept and the Jaguar E-type.
Notable changes included concealed headlamps, independent rear suspension, four-wheel disc brakes (introduced in 1965), side pipes and electric ignition.
The Corvette has appeared in numerous movies, often used where the theme was either intrigue, love or a combination of the two. On TV, the Corvette is appears frequently and has been featured in "The Mentalist," "Ultimate Factories," and has even made appearances on "The Simpsons."
In 1978, the Corvette name rocketed to the top of the Hollywood charts when "Corvette Summer" was released. That movie, starring Mark Hamill who had finished playing Luke Skywalker in the original Star Wars movie the year before, spoke to a generation of disaffected youth – the type of young man who was interested in car shop, girls and little else.
Driving a one-of-a-kind right hand drive Corvette to put Hamill's character closer to the girls on Van Nuys Boulevard, one of whom was a "prostitute in training" played by Annie Potts. Boy's car is stolen.
Boy meets girl. Boy has it out with thieves driving a Pontiac Firebird, saving his girl from prostitution and rescuing his Corvette. Oddly, "Legendary Corvettes" identifies 1973 as the year of this movie's release.
Kentucky Built
Today's Corvette is built in Bowling Green, Kentucky, but it wasn't always that way. Flint, Michigan, built the very first Corvettes with production soon shifted to the company's St. Louis Assembly plant.
That plant, built in 1919, would have been the ideal location for building additional GM models, but it was landlocked and neighbors would not sell their property. By 1980, St. Louis' fate was sealed and by June 1981, Bowling Green, Kentucky, began to build its first Corvettes.
Two months later the last Corvette was assembled in St. Louis, allowing the more modern Kentucky assembly plant to take over.
The most desirable Corvette of all time for aficionados could be any of the earliest convertible models or perhaps the first Sting Ray or various C3, C4 or C5 models.
But, when it comes to speed, nothing matches the aluminum block "Blue Devil" introduced to take the pole position back from the Viper. That first production model ZR1 was snapped up by Montana car collector David Ressler who paid 1 million dollars for his special ride.
The base Corvette, a coupe, retails for $48,950, but the top of the line 2011 ZR1 is priced at $111,100, and is rated at 638 horsepower at 6,500 rpm and 604 lb.-ft. of torque at 3,800 rpm. This model goes from 0 to 60 in 3.4 seconds and paces the quarter-mile in 11.9 seconds.
At Nürburgring, the ZR1 lapped at 7:26.4, for one of the best results for a production two riding on stock-street tires.
As for "Legendary Corvettes," you'll be left wanting more — perhaps the keys to your own ZR — in Jetstream Blue Metallic Tincoat, of course!
---
Legendary Corvettes
176 Colorful Pages
Dave Wendt, Photographer
18 Legendary Corvettes
Corvette History
Removable Jacket Poster
Kindle Edition Available
---
See Also – Book Review: How to Design Cars Like a Pro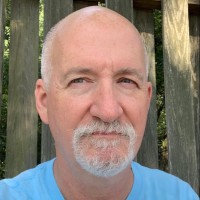 Latest posts by Matthew Keegan
(see all)