When you purchase a new car, you expect it to operate as planned. However, some models are prone to problems and may require multiple visits to the repair shop. A minor problem here and there is understandable, but the situation persists or worsens, then you may own a lemon car. Worse, are those problems no longer covered by the warranty, requiring you to pay up.
If your car is a lemon, you may find recourse under the federal Magnuson–Moss Warranty Act. (Title 15 Chapter 50 of the U.S. Code). Also, expanded protection may come at the state level as enacted used car lemon laws work beyond the federal requirements. You may be able to manage the process yourself, but if your situation is outstandingly bad, then hiring an attorney who specializes in lemon law cases may be the best approach.
First Step — Review the Magnuson-Moss Warranty Act
The Federal Trade Commission (FTC) enforces the Magnuson-Moss Warranty Act to ensure that consumers are protected.
Specifically, the act "makes it illegal for manufacturers or dealers to claim that your warranty is void or to deny coverage under your warranty simply because someone other than the dealer did the work." However, if the repair was done incorrectly and caused other problems, such as engine damage, the affected part may no longer be covered under the vehicle's warranty.
The FTC advises consumers to understand their vehicle's warranty by reading it and knowing the warranty period. Furthermore, owners should service their vehicles at regular intervals, keep all service records and receipts, and articulate their complaints to service personnel and supervisors if they are not satisfied with the work. Typically, this act applies to purchasers of new vehicles.
Second Step — Contact Your State's Office of the Attorney General
Every state has an Office of the Attorney General, an individual who serves as the main legal advisor to the government. Also known as "advocates general" and "procurator," this professional is the chief law enforcement officer in that state. Importantly, existing used car lemon laws are under his or her bailiwick.
Therefore, inquire at the Office of the Attorney General about your state's lemon law. You will likely find that there is a complaint procedure you must follow before heading to the next step. You should know that used car lemon laws vary from state to state.
Third Step — Review Your State's Used Car Lemon Law
If after following the two earlier steps you still are not getting your problems resolved or if you suspect your vehicle will never operate as intended, you should examine your state's used car lemon law. A copy of that law should be available online through your state's website, otherwise you can usually obtain a copy by visiting the Attorney General's office.
It is at this point where state laws vary. That said, there may be certain prevalent aspects to consider. For example, you should know when your state's lemon law was enacted and whether your car is covered under the law. The good news is that all 50 states have lemon laws in place.
If your car is covered, the state will outline the repair procedures and the steps you must follow. Typically, this involves notifying the manufacturer or the dealer within a certain timeframe.
To illustrate, in South Carolina after three unsuccessful repair attempts for the same defect and a cumulative 30 days of out-of-service time, your car would be considered a lemon. In this example, the manufacturer must give you a refund — including the vehicle's cost, sales tax, license fees, and registration fees. Otherwise, the manufacturer would replace your vehicle.
You should know that if you purchased your vehicle from a private party, you may not be protected by your state's used car lemon law. In that case, you should consult with an attorney for advice regarding possible remedies. For instance, if the value of the car is under $3,000, making a claim in small claims court is advisable.
Your state may also require dealers of used cars to provide you with a written warranty. For example, in New York, that warranty is usually called a "lemon law warranty" or what spells out your rights, including repairs that will be made at no cost to you. That warranty must accompany your sales contract or lease.
Fourth Step — Consult with an Attorney
If at this point you have not consulted with an attorney and are still not satisfied with the repair process or if you believe your rights are not being protected, then it is time to find a qualified attorney. Reach out to your state's bar association and ask for the names of at least three attorneys specializing in lemon law and contact each one to gauge how they may assist you.
An attorney may offer an initial consultation for free, explaining what recourse is available to you along with their fee. If you choose to sue, that fee may be paid by the manufacturer or the dealer, but only if you win. There is a decent chance your case will be settled out of court if your suit is a strong one.
Used Car Lemon Laws
In summation, if your car is still under the manufacturer's original warranty, your dealer will handle those repairs per the warranty. If you are not satisfied with a dealer, you can visit another shop. If your problem is still not satisfied, insist that the manufacturer's regional representative becomes involved.
For used cars, your state's lemon law may offer the best protection. Follow these steps carefully to ensure that the repairs are made to your satisfaction, otherwise a full refund or a replacement vehicle may be in order.
Persist Until You're Successful
With potentially thousands of dollars on the line and in some cases family safety a concern, it is important for consumers to see a lemon car problem through until an equitable resolution is reached.
This may mean taking an unconventional approach, especially if you haven't yet contacted an attorney. For example, a News 6 Orlando news team investigated one consumer's claim of a defective Hyundai Sonata SE sedan and was able to help the woman settle with the automaker.
Initially, Hyundai admitted its fault and offered to repurchase the vehicle. However, the settlement did not cover $850 she had paid toward the car. The news team intervened and Hyundai responded by nearly doubling their previous offer.
---
See Also — Ford Focus, Fiesta Transmission Troubles Not Over Yet
Photo Attribution: André Karwath aka Aka [CC BY-SA 2.5 (https://creativecommons.org/licenses/by-sa/2.5)]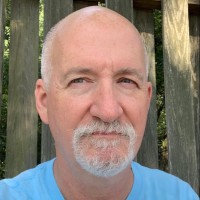 Latest posts by Matthew Keegan
(see all)