Compact NX is the smallest of four Lexus SUVs.
Low fuel prices haven't halted Lexus' advance in all things hybrid. Piggybacking on Toyota Motors' technology, Lexus' gas-electric vehicles currently number five model lines and soon will be joined by two 2018 models: the LC 500h coupe and the LS 500h.
Of the current models, the Lexus NX 300h is the newest. Introduced in 2015 along with the Lexus NX Turbo, this compact SUV slots below the wildly popular midsize RX, the smallest of four SUVs offered by Toyota's luxury brand.
Where the NX Turbo relies upon a 2.0-liter, turbocharged four-cylinder engine with 235 horsepower and 258 pound-feet of torque to move this SUV, the NX Hybrid uses a normally aspirated 2.5-liter, four-cylinder engine and a pair of electric motors. One of the motors sends torque to the rear wheels when needed, so the NX Hybrid is standard all-wheel drive, while the gas NX offers front- and all-wheel drive choices.
2017 Lexus NX Hybrid
A recent weekly driver for Auto Trends Magazine was a 2017 Lexus NX Hybrid. Although the NX Hybrid is a mono-spec (one trim) model, several packages are available. Indeed, my test model had a base price of $39,720 (plus $975) for destination, but $15,000 in upgrades.
Those upgrades included a $4,545 luxury package — 18-inch wheels, a heated steering wheel, heated and ventilated front seats, LED daytime running lights, and a 10-way driver's seat with lumbar support. A $1,815 navigation package also brought in a 10-speaker premium Lexus audio system. Then, for $3,900, the luxury package was upgraded to 19-inch forged wheels. Other add-ons included a power-folding rear seat, parking assist, and safety features.
Differences and Similarities
There are a number of similarities as well as differences between the standard and hybrid models. both vehicles offer distinct styling cues marked by profound body sculpting, strong character lines, a rising belt line, and a flowing roofline.
Some find the look polarizing — as if the designers went wild with a sculpting knife. Certainly, today's Lexus style is much more evocative than ever before, playing an integral part in raising the brand's profile. Yes, Lexus has heard that their designs were "boring" and has set out to do something about that. The result is evident, especially in the updated fascias, including the pronounced spindle grille.
The NX's spindle grille dominates the front fascia. But there is an important distinction between gas and hybrid models. Yes, the outline is the same, but the hybrid is marked by four distinct horizontal slats with a blue highlighted Lexus logo in the middle. The gas model dispenses with the bars and employs a honey-combed design, itself marked by a black highlighted Lexus logo.
Other standout features of both models include the L-shaped accent lights, sporty headlamps, a narrow lower grille opening, huge wheel arches, a rear spoiler, and wing-like rear combination lamps. Dual exhaust ports are also present.
Wheel choices range in size from 17 to 19 inches, and include alloy wheels with both five- and 10-spoke designs. All-season tires are standard.
Take a Look Inside
The Lexus NX seats five, although four is the ideal number. There is ample head, shoulder, hip and leg room up front. The rear seat is sufficient in all four categories, but can provide tight hip and shoulder room if someone is sitting in the middle position. Tall passengers may find the sloping roofline somewhat limiting, although the bulk of the slope occurs behind the rear seat.
That said, you'll find just 16.8 cubic feet of standard storage space. Fortunately, the battery pack is located beneath the rear seat and therefore doesn't keep that seat from folding. And a good thing too: you'll enjoy 53.7 cubic feet of storage space when the rear seat is folded.
A modern interior graces the NX Hybrid, dressed in NuLuxe trim. NuLuxe has the look and feel of leather, but it isn't the real thing. Leather seats are available, but don't immediately dismiss the imitation material — it is one of the best I've seen (and felt) in the industry. As for the rest of the trim, opt for the luxury package if wood trim is your requirement. Here, you'll find linear black shadow wood as an upgrade from the usual metallic trim.
All models come with keyless entry with push-button start, dual-zone climate control, full power accessories, and a leather-trimmed steering wheel and shift knob. Individual options include heated front seats, power folding and reclining rear seats, a power moonroof, or heated and ventilated front seats.
The front seats are very comfortable, the driver's seat more so with the available 10-way power seat with lumbar support. Kudos to Lexus for supplying a quiet interior and a comfortable ride. If you're a fan of the RX Series, the NX will not disappoint.
Safety and Technology
All Lexus NX models come with a generous list of safety features. Eight standard airbags, a backup camera, Siri Eyes Free, stability control, and Lexus Enform Connect are included. You can also choose triple-beam LED headlamps, lane departure alert, blind spot monitor with rear cross traffic alert, parking assist, and a pre-collision system with radar cruise control.
When it comes to safety ratings, the Insurance Institute for Highway Safety awarded the 2017 Lexus NX with its Top Safety Pick+ rating, its highest score. Similarly, both the NX 200t and NX 300h garnered top five-star scores from the National Highway Traffic Safety Administration (NHTSA).
Technology and Lexus go hand in hand and the NX Hybrid delivers. You'll find a full LCD color display in the instrument panel and you'll also have Lexus' touch pad to control the center stack color screen. That pad works much in the same way as a mouse. There is a learning curve present — my advice to new owners is to practice the pad while at home to avoid distractions on the road. When you grasp the system, you'll manage the scratch pad with only minimal distraction.
An eight-speaker Lexus premium sound system is present, but you can upgrade to a 10-speaker system. The expected tech features such as Bluetooth, USB connectivity, HD Radio, traffic and weather updates (subscription), and an auxiliary audio port are also present. A Qi-compatible wireless device charger is available — just remember to remove the cover from your smartphone, otherwise it won't work for you.

On the Road
The NX Hybrid "rolls" differently than the gas model, using a hybrid propulsion system to get the work done. Where a six-speed automatic is paired with the gas model's engine, Lexus employs an electronically controlled continuously variable transmission with the hybrid.
You also have more horsepower to work with in the gas model — 235 hp v. 194 hp. Torque numbers are even more skewed toward the turbo — 258 pound-feet v. 152 pound-feet. Nevertheless, the hybrid delivers sufficient power when you need it.
Furthermore, the NX Hybrid offers a distinct fuel efficiency advantage, delivering 33 mpg in the city and 30 mpg on the highway to the 22 mpg city and 28 mpg highway of the turbo model. Importantly, the hybrid has a 7 mpg overall edge to the gas model — 31 v. 24.
For the uninformed, hybrids sometimes get a bad rap. Thought by some as generally weak alternatives to gas engines, hybrids do provide a lot of kick when you need it most — especially when passing.
As for the NX Hybrid, its toughest assignment is battling the performance boost of the turbo. Quite frankly, there is no contest there. The turbo has an edge that can't be overcome, namely a respectable 0-60 mph time of 7.2 seconds. As for the hybrid, a leisurely 9.1-second 0-60 mph time is offered. Again, you're considering a hybrid for efficiency, not performance, so you'll need to manage your expectations accordingly.
Two things to consider about this hybrid, no *most* hybrids — uninvolved steering and squishy brakes. That's something you'll deal with the NX Hybrid, but it shouldn't be a surprise either — the brakes not only stop the SUV, but send kinetic energy to the lithium-ion battery pack for use later. And if you're someone who likes to tow, the NX Hybrid has a 1,500-pound towing capacity. Compare that to the 2,000-pound capacity of the NX 200t.
Parting Thoughts
Is the NX Hybrid the best choice for you? It could be although it starts about $4,500 more than the base NX 200t. But the hybrid is all-wheel drive, thus the gap narrows to $3,000 when comparing AWD to AWD. Still, if you're looking to get your investment back with the hybrid, you may be disappointed.
What the NX family does is to provide a sensible gateway to the Lexus brand. Several other models do likewise, including the compact CT hatchback, as well as the IS and ES sedans. All four can be had for under $40,000 and that means you can easily upgrade from Toyota or slide over from another luxury brand.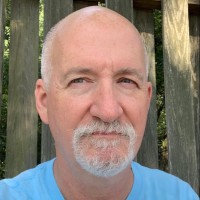 Latest posts by Matthew Keegan
(see all)