Im an auto guy. Yep, that is the truth. Except if you inspected my hands you'd see that they're on the softer side — heck, some women spend more time working on cars than I do.
Time and Talent
It isn't that I don't like tinkering with cars. I do. What I don't have is much time to spare. Besides, whenever I lift the hood of today's cars I admit that Im outgunned in the engineering and technology departments. One wrong move and you're looking at a $5,000 replacement part for a bi-turbo engine plus labor.
So, if you cant or wont fix 'em, then drive 'em. And over the past year I've had the pleasure of getting behind the wheel of nearly 60 new vehicles ranging in size from the Nissan Versa Note to the Ram 1500 Laramie Longhorn. Plenty of family vehicles, a handful of sports sedans and an assortment of performance models including the Chevy Camaro, Subaru WRX, and the Porsche 911 4S.
Ive been often asked, how did you get this job? Well, the job found me. Or at least it seems that way.
I had been writing copy for several aftermarket parts sites and started an auto blog in 2006 before launching Auto Trends in 2008. Auto Trends caught the attention of a pair of regional magazine editors who then hired me. Next, I landed gigs or assignments with other publications — online and offline. Press fleet access soon followed.
Most of my work, however, is posted to Auto Trends one of the busiest automotive sites that has not been gobbled up by a major media outlet. At least not yet.
When a new car arrives on site, I shoot pictures within the first day. I have my favorite places to snap photos, including various parks, housing developments and commercial districts. But, I have also parked cars in the middle of my street and snapped away. Yes, my neighbors understand.
Take a Picture, Please!
I take about 50 pictures then choose the best six to eight shots for each article. Funny, my iPhone sometimes delivers better photos than my Canon SX40.
If I could drive every day, I would. There is something about getting behind the wheel of a new car and heading out. I live in the suburbs, but most of my driving is on the back roads of central North Carolina. These are two-lane roads that are thinly populated, dotted with softwood forests, family farms, and other green expanses.
I have my favorite routes and prefer to drive up to two hours at a time. Especially when I'm behind the wheel of a performance model.
In all, I try to drive each car for at least five hours or for about 250 miles. Somehow, even when two cars are in my possession for the week, I manage to get the job done.
I also keep a sharp eye out on the weather black ice and poorly plowed roads are common in my area. And this winter was an especially tough one — I stay put when the roads are treacherous.
Technology as Tested
I have to force myself to use the entire infotainment system with each vehicle. Admittedly, if SiriusXM satellite radio is present, Im hooked and could care less about much else. Navigation systems range from the fairly good to the bad and of course to the downright ugly. In a pinch I always turn to my iPhone mapping for directions as I know that I'll get a fast and accurate response. And no dropped connection!
I give props to manufacturers that provide an abundance of storage compartments, sufficient beverage holders (that actually hold bottles in place), the requisite USB connections, and a configurable instrument panel. Three-pedal driving ALWAYS excites me — short throws, please.
Demerits are issued for thin or oddly formed drivers seats, rear seats that don't fold down except when the front seats are pushed completely forward, and for too much torque steer, as well as for imitation anything. Okay, imitation leather is fine if it doesn't look or feel like plastic. And I understand that plastic dashboards in $17,000 cars are a given most are nowhere near as abhorrent as what manufacturers were serving up in the 1970s and 1980s.
Style is immensely subjective and I usually hold close to the vest my design opinion about most vehicles. It can be difficult to maintain a dispassionate stance when the look is polarizing or downright ugly. I learned long ago that people take such criticism personally how dare you call my baby ugly! Relax, the Pontiac Aztek was discontinued long ago. And Subaru fixed the face of the B9 (Tribeca). Shudder.
I've driven cars from most of the major manufacturers, but I am still looking to expand my pool. No, I have no expectations that a Bugatti Veyron will show up one week If I ever get to sit in one Id be happy to ride shotgun and let a professional race car driver take us around the track. I think I can handle whatever comes my way, but the multimillion dollar price tag and the responsibility that comes with it terrifies me.
Just an Auto Guy
Most of my car reviews are posted within a week of completing my drives, at least on Auto Trends. Elsewhere, separate reviews with a unique perspective are published weeks to months later. My enthusiasm for driving and reporting about cars has not waned and I'm just as happy testing a mass-produced model as I am a BMW M6. Well, maybe not.
---
See Also — Subaru Ascent: LA Auto Show Reveal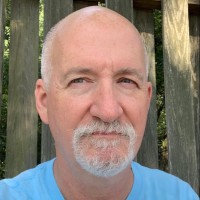 Latest posts by Matthew Keegan
(see all)