Red Sport hotness in Iridium Blue guise.
---
---
How do you like your Infiniti? Well, if you're in the market for a sport coupe, then the luscious Q60 fills the bill. And there are multiple flavors for your consideration, ranging from mild to wild engine choices — specifically, a standard turbo four cylinder (208 hp), a medium twin-boosted V6 (300 hp), as well as a super-enhanced variant of the V6 engine.
2017 Infiniti Q60 Red Sport 400
Lucky for me, my test model was a 2017 Infiniti Q60 Red Sport 400, a premium 2+2 sport coupe with standard rear-wheel drive ($51,300) and available all-wheel drive ($53,300). This model represents the apex of the Q60 range, delivering a whopping 400 horsepower and 350 pound-feet of torque.
Infiniti marries each engine to a 7-speed automatic transmission with paddle shifters. Alas, no manual gearbox is available…likely, the take rate would be too small to justify one.
---
---
Infiniti Nomenclature
Buyers sometimes find naming conventions confusing. When it comes to Infiniti, all car models start with a "Q," while crossovers possess a "QX" codification. Further, drill down to specific grade or trim levels and you'll find 2.0t, 3.0t, Sport and Red Sport 400 models. I should add that 2018 models rename the two lower trims Pure and Luxe.
But "Red Sport" doesn't represent your color choice. Or at least it is not the only one. Indeed, you'll find no fewer than six standard colors, including my test model's Iridium Blue patina. Furthermore, three other color choices are available, such as Midnight Black and Majestic White for $500. If you want the color matching the model name, then Dynamic Sunstone Red ($800) is it.
So, figure that the red in "Red Sport" refers to this car's hotness — as in the most powerful regular production V6 model available. That's a claim Infiniti has made and I have no reason to dispute it (remember the operative word here is "regular" as certain Mercedes-AMG and BMW M models are more powerful). The closest any manufacturer appears to touch the 400-hp threshold with a V6 may be Ford with its 375-horsepower twin-turbo V6.
---
---
Strong, Provocative Exterior
The Red Sport 400 has the looks to go with the performance. Its recognizable gaping grille comes surrounded in chrome. The wraparound headlamps feature LED "hawk eye" accent lights. Front skirting with distinctly shaped embrasures housing the fog lights add drama.
The Q60 offers a muscular persona, marked by wheel arches, free-flowing character lines, vent ports, rocker panel skirting, and a subtle rear haunch. A sharply rising beltline and a dramatically falling roofline intersect to form the rear deck.
From the rear, the Red Sport 400 has a built-in spoiler, wraparound tail lamps with the familiar hawk eye expression, a diffuser, and a pair of large exhaust tips.
You'll also find 19-inch aluminum-alloy staggered sport wheels set with summer performance staggered tires. By "staggered" this means you'll find slightly wider wheels sitting on the rear axle. Overall, the look projects strength and confidence, along with an aggressive tone.
---
---
Comfortable, Yet Intimate Interior
So, let's examine the Red Sport 400's interior. It offers 2+2 seating, but that rear seat is only useful in a pinch by adults or reserved exclusively for youngsters. The front bucket seats are firm, yet comfortable. The rear half-bucket seats are sufficiently bolstered, but head and legroom are quite limited.
The back seat does fold down, extending this model's 12.1 cubic-feet of storage space accordingly. Me thinks that people who choose the Q60 will buy it with themselves and perhaps a significant other in mind. If you need to carry more people the Q50 sedan is the better choice here.
When it comes to cabins, the Red Sport 400 does not disappoint. A leather-covered interior with twin stitching offers a high-end flair. Carbon fiber trim, aluminum accents, and soft-touch materials are evident. You'll find hard plastics on door bases and also surrounding the instrument panel. Otherwise, the interior is sporty, clean and all drive and comfort controls come sensibly placed.
Infiniti furnishes the Red Sport 400 with 8-way power front seats with lumbar support. You'll also find full power accessories, dual-zone climate control, a power sliding moonroof, door handle welcome lighting, an overhead console, and illuminated sun visors. Other features include four cup holders, in-door storage pockets (they're not large enough to hold beverage bottles), and a small concealed storage compartment at the base of the center stack. A second compartment occupies the space between the front seats and is smaller than most models in this segment.
Safety and Technology Features
Neither the Insurance Institute for Highway Safety (IIHS) nor the National Highway Traffic Safety Administration (NHTSA) have evaluated this model. That said, there are a number of safety features present that go beyond the usual suite of airbags, stability and traction control, and brake assist.
For instance, you'll find automatic leveling headlights, a rollover protection system, integrated turn signal mirrors, and lane departure warning. A driver assist package ($2,250) adds forward emergency braking with pedestrian detection, predictive forward collision warning, blind spot warning, backup collision intervention, front and rear parking sensors, and an around view monitor with moving object detection.
Naturally, a top-of-the-line model brings with it the best features. In fact, the Red Sport 400 has a 13-speaker Bose audio system with a CD player, HD radio, and satellite radio. This model also has Bluetooth connectivity, two USB ports, and a flash drive. As for Android Auto and Apple CarPlay, neither are available.
Infiniti also supplies the top-end Q60 with dual display screens — an 8-inch screen sits above a 7-inch unit, with the lower screen featuring vehicle information. A voice-controlled navigation system comes bundled with a heated steering wheel ($2,250) to comprise a Premium Plus package. All models come with a rear view monitor.
Add another $1,850 to gain a technology package that brings in intelligent cruise control, an eco pedal, high beam assist, distance control assist, and a upgraded climate control system.
---
---
On the Road
Now that we have the background and supporting information about the Red Sport 400, let's cut to the chase and discuss the drive.
If you're looking for excellent on-road performance and you don't require a V8, the Q60 should be more than adequate. Unlike the standard twin-turbo V6 delivering a modest 300 horsepower, computer programming and a pair of water-filled intercoolers powered by electric pumps increase horsepower precisely by one-third to 400hp.
As a result, the two Honeywell turbos spool up faster for an almost immediate and delicious kick. Further, the Red Sport 400 employs an integrated exhaust manifold design, merging the exhaust streams within the cylinder head and effectively reducing engine bay temperatures, while permitting quicker spool up.
Adjust your seat and steering wheel, move your mirrors and buckle in, because you're about to enjoy one heckuva sweet ride. Once you engage the ignition and before you shift into gear, let your fingers play with the drive mode selector. Here, you'll find multiple settings for your perusal — personal, sport+, sport, standard, eco, and snow. Choose sport or sport+ if thrills and chills are what you demand — as in a firmer suspension, tighter shift points, and weighty steering. Naturally, I stayed in Sport+ mode as much as possible.
One more point: you can also set the Infiniti drive mode selector found on the lower screen by changing engine/transmission, steering, and suspension settings from standard to sport. This type of personalization may be preferable for the person who wants to optimize the engine, transmission, and steering, while leaving the suspension alone.
---
---
Find an open road, preferably one with zero traffic (and no police presence…ahem), to discover everything the Red Sport 400 offers. This machine moves up to 60 mph in mere moments and continues pushing up, up and away with little effort. The exhaust note toots, but doesn't boom, while the coupe races down the road (a much-desired performance exhaust system option is not yet available). But be careful cornering — there is no rear-slip differential present, thus the rear wheels may slip out from underneath you without warning.
Shift into sport mode and steering wheel-mounted paddle shifters allow you to directly manage the transmission. Otherwise, use the transmission stick to shift up and down as you please. Such shifters are a happy medium for some, but like other enthusiasts I prefer three-pedal foot action, so that's hardly a fitting consolation for me.
Driving dynamics are excellent as the Red Sport 400 rides on staggered tires, summer (performance) rubber at that, with four-piston brake calipers up front and two pistons at the rear. Turn ins are sharp and secure, braking is firm, while steering offers confidence — sans rack.
Indeed, the Q60 (and Q50 sedan) offer drive-by-wire, which means there is no mechanical connection from the steering wheel to the front wheels. Instead, sensors and a host of computer parts signal the front wheels how and when to turn, eliminating the weight (and danger) of a steering column impaling the driver during an accident.
You might not know the system is in place until you give it a try — simply drive over a train track (at a slow speed, of course) or other road abrasion and you won't experience the jarring that courses through the steering column and shakes the steering wheel elsewhere. To compensate for the missing feedback you enjoy on smooth roads, Infiniti tuned its direct adaptive steering (DAS) system to deliver something close to the real thing.
Me thinks that only the most rabid driving enthusiasts will object to drive-by-wire, which so happens to be the core constituency of Q60 buyers. Then again, Infiniti is selling nearly 1,000 units per month, which is about one third the number of Q50 buyers, Infiniti's best-selling model. Are cars dead or dying? Certainly not the Q50/60.
---
---
Parting Thoughts
Don't forget, this review covers the top-of-the-line Red Sport 400 only. Choose all-wheel drive and select each available package and your final price will top $61,000 before incentives.
Personally, I found the rear-wheel drive model very enjoyable, so that was enough for me. Package options provide enhancements some owners want, but I didn't miss them. Except for navigation.
All in all, the 2017 Infiniti Q60 Red Sport 400 delivers a very satisfying driving experience. It offers a niche appeal and supplies elements of Nissan GT-R finesse, especially with the twin-turbo arrangement. The exterior design is simply beautiful and the interior is handsome and quite comfortable for two.
---
2017 Infiniti Q60 Red Sport 400
Sticker price from $51,300
Price as tested: $52,205
Seats 4 occupants
Engine: 3.0-liter twin-turbocharged V6 gas
400 horsepower @ 6,400 RPM
350 foot-pounds of torque @ 1,600 to 5,200 RPM
7-speed automatic transmission
Wheelbase: 112.2 inches
Length: 184.65 inches
Width: 72.83 inches
Height: 54.92 inches
Passenger volume: NR
Storage volume: 12.1 cubic feet
Towing capacity: NR
EPA: 20/27 mpg city/highway
Regular gasoline
Fuel tank: 21.13 gallons
Curb weight: From 3,862.5 to 4,023.4 pounds
IIHS safety rating: NR
Limited vehicle warranty: 48 months/60,000 miles
Powertrain warranty: 72 months/70,000 miles
Corrosion warranty: 84 months/unlimited miles
Vehicle assembly: Tochigi, Japan
---
See Also — Stretched Luxury: 2017 Infiniti Q70L
Photos copyright Auto Trends Magazine. All rights reserved.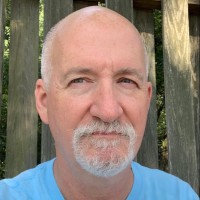 Latest posts by Matthew Keegan
(see all)