Continental is back, the all-new flagship sedan for the Lincoln brand.
The Ford Motor Company is sticking with its beleaguered Lincoln marque, committing billions of dollars to revive what was once the best-selling luxury automotive brand in the United States.
Leading that effort is the 2017 Lincoln Continental, its new flagship sedan with a competitive $45,485 base price. That's $6,475 higher than the Lincoln MKS sedan it replaces, but it is also approximately $7,000 below the cost of the 2017 Cadillac CT6, one of its competitors.
The Continental name is familiar to anyone who knows automotive history. The first-generation model debuted in 1939 and picked up again after the Second World War before it was discontinued in 1948. From the late 1950s to until 2002, various Continental models were released, including two-door hardtop, convertible, and four-door sedans.
Four-door convertible and limousine variants were also produced, including one for President John F. Kennedy. Indeed, the president was assassinated in Dallas in 1963 while riding in a convertible parade limousine custom-built for the Secret Service. That model was later retrofitted with full armor and a fixed roof. Upon its retirement the presidential limo was placed in the Henry Ford Museum in Dearborn, Mich., where it can be seen to this day.
2017 Lincoln Continental
The 2017 Lincoln Continental will begin the 10th generation for this model line. This one is based on a stretched and modified version of the platform underpinning the Ford Fusion. Thus, front-wheel drive is standard; all-wheel drive is available. Most competitors except for the Audi A6 offer standard rear-wheel drive with all-wheel drive available.
The all-new Lincoln Continental offers four trim levels, five package options, and three engines. Add $2,000 to the base Premiere edition to get all-wheel drive. A 3.7-liter, V-6 engine is standard, making 300 horsepower and comes paired with a 6-speed automatic transmission. All-wheel drive models also get adaptive steering, continuously controlled damping, and active noise cancellation. With such a modest price premium, it seems likely most models will come with all-wheel drive.
Premiere, Select, Reserve, and Black Label Editions
Slip inside and the Continental Premiere offers push-button start, a power tilt and telescopic steering column, a 10-way power adjustable driver's seat, a 10-speaker sound system, and SYNC 3 infotainment. Also present is Lincoln's push-button transmission shifter and SiriusXM satellite radio. All models come with eight airbags; numerous safety features will be available, including adaptive cruise control and a 360-degree camera.
Next up is the Select trim ($48,440), powered by the base engine with the same $2,000 upgrade for all-wheel drive. This model also brings in 19-inch wheels, a power trunk, leather-trimmed seats, and various luxury and technology embellishments.
The Continental Reserve ($54,840) brings in a twin-turbo 2.7-liter, V-6 engine making 335 horsepower (available with the Select), again with standard front-wheel drive and available all-wheel drive. At the top of the line is the brand's Black Label models, sedans offering a collection of designer themes, a personalized client experience, and member services. As outfitted, customers will gain a rear-seat package, bringing in heated, cooled and reclining rear seats.
400 Horses Available
The Lincoln Continental will also offer a third engine choice, this one exclusive to the brand. Available with Reserve models only, this 400-horsepower, 400 foot-pounds of torque, twin-turbocharged 3.0-liter, V-6 engine comes with standard all-wheel drive and torque vectoring.
You may have heard about a number of special amenities accompanying the Continental. These upgrades include 30-way adjustable front seats, a 19-speaker Revel Ultima sound system, a double-pane moonroof, and 20-inch polished aluminum wheels. Add in every conceivable feature and your final price will push closer to $75,000.
Are you eager to get behind the wheel of the Lincoln Continental? If so, you'll get your chance when deliveries begin this fall.
---
Recent — Can You Dig It? Faraday Future Plots Course in Nevada
Photos copyright the Lincoln Motor Company.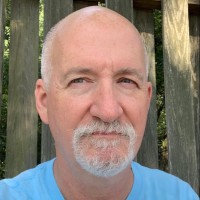 Latest posts by Matthew Keegan
(see all)