Ford's Lincoln brand composes a lineup of utility vehicles only, a far cry from the massive sedans that once dominated this luxury brand. In keeping with the existing SUV theme, an all-electric Lincoln Star Concept was revealed in Los Angeles this week.
The concept points to Lincoln's plan to introduce three all-electric models by 2025 with a fourth joining the following year.
The Lincoln Star reveals the brand's electrification aspirations, design direction, and cabin initiatives. Dubbed "Quiet Flight DNA," the new expression is meant to convey a sense of "peace and serenity" inside an electric vehicle.
In some regards, it takes the current Aviator-themed design and transforms it. That is evident in the abbreviated nose, cascading roofline, and extended rear.
Illuminated Lincoln Star
The front fascia is devoid of a grille – they are not needed in an electric vehicle. That said, there is much design detailing present, highlighted by the trademark Lincoln Star emblem that lights up like a jewel upon approach.
Narrow frontal lights, a see-through roof design, and copious amounts of greenhouse glass mark this Lincoln.
From the rear, an updated Lincoln lightbar spans the liftgate with the Lincoln script illuminated. Additional small lights on the bumpers, roof pillars, and door handles amplify the expression.
The concept and all Lincoln EVs to follow feature a battery-electric architecture with standard rear-wheel drive or all-wheel drive. It is a flexible design, one that gives designers wide latitude to fashion the passenger space.
Suicide Doors and a Pull-Out Frunk
No doubt, some of the design features of the Lincoln Star most likely will not make it to production. For one, the suicide doors are a design that usually is showcased in a concept but goes no further due to safety concerns. The term sounds awful, but it represents a four-door layout with front-pivot first-row doors and rear-pivot second-row doors.
The phrase was coined to explain how mobsters "suicided" a passenger by throwing them out of a fast-moving car. The design also means that there is no center roof pillar and that is a problem in rollover accidents.
Unless Lincoln figures out a way of bolstering the remaining pillars, this design will not move forward. Still, it is a captivating look with much appeal.
Another oddity is the frunk or front trunk. In the Lincoln Star Concept, it pulls out like a drawer. The hood itself lifts and moves back. The hood itself utilizes special glass that is cloudy for hiding valuables but switches to clear on demand.
Additional lighting elements and interior detailing make this space roomy enough to carry several pieces of luggage.
Quite Interior
Lincoln has received fair criticism for basing its current vehicles on Ford designs. At the same time, the Lincoln versions feature unique and refined interiors that approach some of Europe's finest models. The way we see it is that if it works for Toyota and Lexus it can work for Ford and Lincoln.
As for the Lincoln Star, the interior is jaw-dropping with its humongous curvilinear screen that spans the entire dashboard. It is digitized and accompanied by a smaller control screen that is centered beneath the dash. Additional screens are found on the rear seatbacks of the front bucket seats.
Lincoln set out to create an interior that is as comfortable in the second row as it is in the first. To that end, the rear seats recline and include leg rests. Between the two is a glass beverage chiller. Further, there are secret storage compartments present, which are ideal for holding tray tables, slippers, and other personal items.
To enhance the experience, Lincoln offers three "rejuvenation" moods – Coastal Morning, Mindful Vitality, and Evening Chill – to adjust the lighting, audio, and scent. Lincoln says that the moods "are built around the body's natural circadian rhythm of morning, day and evening."
A Lincoln Star is Born
The Lincoln Star Concept is yet another project vehicle that is designed to advance the imagination of designers and engineers. Also, it is meant to showcase the marque's direction and showcase to customers what they can expect.
Certainly, the look is far different from anything Lincoln has shown us in the past. In doing so, the brand directs us to an all-electric future that is a few years from unfolding.
---
See Also – Ford Marks 100th Anniversary of Lincoln Ownership
Photos courtesy of the Lincoln Motor Company.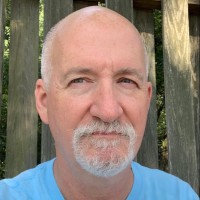 Latest posts by Matthew Keegan
(see all)