Lordstown Motors may release the Endurance later this year.
---
Bringing a new vehicle to the market is fraught with challenges. Bringing one from an upstart manufacturer who has not built one previously raises the stakes. Finally, building an electric truck for a segment that is just seeing them for the first time is extraordinarily complex. Just ask Rivian.
One name we have been following for several years is Lordstown Motors. Headquartered at the old GM Ohio plant that most recently built the Chevrolet Cruze, Lordstown has its work cut out for them.
Further, Lordstown has done several wrong things as it readies its first vehicle, the Endurance pickup truck. Specifically, a pair of executives resigned last June following an admission that the company did not have enough cash on hand.
The company also revealed it inflated its pre-order numbers, noting that its three largest purchasers had not committed to buying them. Those claims were later settled with the SEC following a very public investigation.
Foxconn Purchase and Investment
Last fall, a Taiwanese electronics manufacturer purchased the manufacturing plant and invested $50 million in the company. As a result, Foxconn is now responsible for building the Endurance. The plant will also produce electric vehicles for Fisker as well as build certain Foxconn commercial and passenger vehicles under the Foxtron name.
As for Lordstown Motors, it plans to bring the Endurance to the market later this year. Initially, 2020 was the target, then the deadline was pushed back several times subsequently.
One of the delays followed the complete loss of a tested prototype that caught fire and burned just a mile away from the company's research and development lab in Michigan. Changes in the manufacturing process apparently have resolved earlier issues as new pre-production models are now on the road.
New Competitors Arise
Since missing its earlier deadlines, the market has shifted considerably. The low-volume GMC Hummer EV is in production as is the Rivian R1T. Both electric pickup trucks signal that the market is ready for them.
This spring, the Ford Motor Company will mass-produce the F-150 Lightning, an all-electric version of its popular pickup truck model. Next year, the Chevrolet Silverado EV jumps in. Additional models from GMC and Ram are planned.
Thus, what is currently a niche segment may very well become a significant part of the pickup truck landscape – fully electric models prized for their sharp looks, speed, payload, and towing capabilities.
With the market shifting fast, it has also forced EV giant Tesla Motors to reevaluate its proposed Cybertruck. That model was introduced to great fanfare in 2019, with promised deliveries also pushed back several times.
At present, the company is reworking the Cybertruck as competitors jump in. Like Lordstown, if Tesla's truck does arrive, it will be well behind the curve. At least Tesla is established whereas Lordstown is not.
Looking Ahead
What may save the day for Lordstown are the other products the plant will produce. Fisker itself probably will not make a significant difference, but the Foxtron products could. Those models include a commercial bus, an emerging segment for certain, one that may appeal best to municipal-backed services.
Furthermore, Foxtron-badged models may stand a chance, especially if the company's collaboration with Chinese-manufacturer NIO bears fruition. Of course, there are political tensions between Communist China and democratic Taiwan that adversely affect that relationship. Who said that geopolitical concerns have no bearing on business?
Finally, consumers will be the final arbitrators of what products succeed and which ones will be forgotten. For Lordstown to delay production beyond 2022 may kill its plans. Then again, we think Foxconn's involvement will ensure that the Endurance will arrive and have a lasting presence befitting its name.
---
References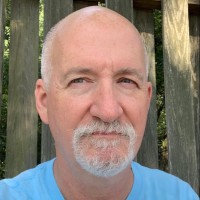 Latest posts by Matthew Keegan
(see all)