If you are looking for cheap car insurance, that quest will be easier to accomplish in some states than in others. Indeed, drivers in Louisiana can expect to pay the highest auto insurance rates in the nation while those in Maine pay the lowest on average. That is among the findings of the latest Insure.com survey of major car insurance carriers that pegged the national average for auto insurance at $1,510.
Annual Survey
This is the fourth year for the Insure.com survey, one that examines six large carriers: Allstate, Farmers, Geico, Nationwide, Progressive and State Farm. Information was pulled from 10 zip codes per state and is based on a single, 40-year-old male who commutes 12 miles to work each day. This hypothetical driver has good credit, a clean driving record and policy limits of 100/300/50 for injury liability, all injuries and property damage in an accident respectively. A $500 deductible on collision and comprehensive car insurance applies.
Of course, other factors do apply including the type of vehicle driven, but the Insure.com survey reveals stark contrasts in car insurance costs across the nation. For the Louisiana driver, an average annual premium of $2,699 can be expected. For the Maine driver, that cost is just $934. Thus, a Bayou State driver might pay about three times as much for similar car insurance than a Pine Tree State driver would.
Rate Factors
Insure.com explains that there are a number of factors that impact auto insurance costs including the way a state sets up its car insurance system, the percentage of drivers that are uninsured, road conditions and the number of drivers competing for business. Louisiana's rates are high because it has a high rate of comprehensive claims as the insured recover losses following natural disasters. The state also leads in the number bodily injury claims.
Maine's low rates can be attributed in part to its rural landscape. Cities are small, overall traffic is light and drivers are used to taking to the road in all kinds of weather. The state also has a graduated licensing program in place, one that places restrictions on young drivers. Its a three-step licensing program that gradually provides greater responsibility as the driver matures. By age 18, young drivers are able to enjoy full driving privileges.
Michigan also has very high auto insurance rates with that average coming in at $2,520. Much of its elevated cost can be attributed to guaranteeing unlimited, lifetime personal injury protection, a benefit for the treatment of injuries sustained from a car accident. This generous provision also means that PIP claims have surged, rising from an average of $13,617 in 2000 to $44,138 in 2012. That increase is borne by consumers, but it also means that some people have been priced out of the system.
Car Insurance Reform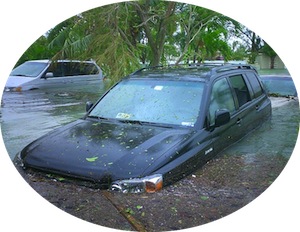 State reform is possible and can result in lower rates across the board for drivers. New Jersey had long been the most expensive place for car insurance, but reforms that began in the 1980s and picked up steam in the 1990s soon began to bear fruit.
Under former governor Jim McGreevey auto insurance rates began to fall for Garden State drivers as the state adopted a special car insurance policy to help reduce the number of uninsured drivers. New companies began to enter the market and existing companies quit canceling policies with some seeking out new business. Ongoing state oversight has managed to keep car insurance costs contained.
Vehicle Choice
Your choice in vehicle bought will have a large bearing on your cost of auto insurance. Amy Danise, editorial director of Insure.com, noted that "Louisiana can't catch a break" and that drivers can save money by choosing the cheapest car in the state to insure, the Jeep Patriot Sport, while avoiding the Mercedes-Benz S65 AMG Sedan, the most expensive vehicle. Similar differences in vehicle costs across the nation can yield stark differences in car insurance rates.
"Even if you live in a state with high average rates you can probably reduce your bill," said Danise. "Shopping around is the best way to save the biggest amount. But, even if you don't want to switch insurers, you can ask your company if you're getting all possible discounts and check insurance rates before you buy your next car – similar vehicles can have large insurance differences."
Drivers can also assume greater risk by raising their deductibles. The example given featured deductibles of $500 each for comprehensive and collision. Raising that amount to at least $1,000 can drive down rates considerably.
Consumer Advocacy
Auto insurance reform usually begins with consumers who voice their frustration with the current system to their legislators. It took New Jersey decades to achieve real car insurance reform and although the state is currently ranked 12th and paying above the national average, its $1,697 average is well below Louisiana and just $187 above the current national average. Contact your state legislators to insist on changes including perhaps adopting or strengthening a graduated licensing program for young drivers.
---
See Also — About Car Insurance Classifications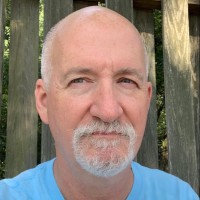 Latest posts by Matthew Keegan
(see all)