Americans resoundingly reject non-driving factors in determining auto insurance rates.
---
If you're a low-income American, chances are you're paying plenty more for auto insurance than other citizens even if you have a similar driving record and home address.
Those are the findings of the Consumer Federation of America (CFA) based on a study the non-profit organization released on Monday.
Low Income Status = Higher Insurance Premiums
The CFA evaluated minimum limits liability premiums shared by men and women in 15 cities by five of the nation's largest auto insurers.
Specifically, the CFA found that premiums surged by an average of 59 percent, or $681 annually when characteristics of the drivers were changed to denote a lower economic status. Auto insurance is required in all states with New Hampshire the lone exception. Insurance is regulated at the state level.
"Insurance companies should judge you on how you drive, not who you are," said J. Robert Hunter, CFA's Director of Insurance and former Texas Insurance Commissioner. "Insurance companies are penalizing good drivers by hundreds and sometimes thousands of dollars each year based on economic and social status, and the end result is that the poor pay more, much more."
Five Non-Driving Factors
Auto insurers use five factors when developing quotes for consumers. They are: level of education, occupation, homeownership status, ownership of a car during the prior six months, and marital status.
The CFA found that drivers with the same driving record and living at the same address may pay dramatically different rates, especially if multiple factors are considered. For this study, 15 cities were examined with the five largest auto insurance companies surveyed — Allstate, Farmers, GEICO, Progressive, and State Farm studied.
The study revealed the average premium for all drivers with high economic status indicators was $1,144. On the other hand, the low economic status driver is charged $1,825. That's 59 percent or $681 more than people with a higher net wealth.
Of the five insurers survey, GEICO (92 percent) and Progressive (80 percent) charge the largest premium increases to lower income drivers residing at the same address. The largest per dollar increases come from Allstate ($915) and Farmers ($900). The lowest increases are assessed by State Farm, which charges $217 more per year or is 13 percent higher.
Your Home Address
Depending on where you live, your auto premium as a low-income driver can come in much higher than average. Drivers in Queens, Jersey City, Boston, Atlanta, Minneapolis, Houston, and Jacksonville face the most significant increases, topping $700 per year versus high-income drivers.
On the other hand, if you live in Los Angeles your rate may average only $80 per year higher, an increase of 9 percent. That's due chiefly to a 1988 voter proposition passed by Californians whereby non-driving-related factors (except for marital status) could not be considered by the insurance companies.
Survey Says
The CFA authorized ORC International to conduct a poll of 1,000 Americans from June 9-12, 2016, to gauge their opinions about auto insurance. The organization discovered that a large majority of Americans believe that auto insurance premiums should be related to policyholders' driving safety record and accident history.
They also indicated that the insurance companies should not use personal economic factors such as their education or occupation in establishing rates.
In particular, 84 percent of Americans believe that auto insurers are acting very or somewhat fair in using moving violations as a factor in developing insurance quotes. Some 83 percent believe that if drivers are in an accident they caused, then their rates should be reflected accordingly.
When non-driving factors are considered, the respondents shifted their answers dramatically in support of the drivers.
Indeed, only 38 percent believe that credit scores should play a factor in determining insurance rates. Home ownership (35 percent), job occupation (35 percent), and marital status (32 percent) were other factors considered.
Only 30 percent agreed that no previous insurance because of no car should be a factor. Some 29 percent thought education level should be used as a determining factor.
"The American people don't like the idea of insurance companies using personal and economic factors to set premiums, even though most people don't realize how much of an impact these non-driving characteristics have on the price they pay for coverage," said the study's co-author Doug Heller.
In two instances, the insurers bucked the trend, giving lower-income drivers an edge. For instance, Allstate lowered rates by 19 percent for the lower economic status female driver in Chicago and by 4 percent for both male and female drivers in Oklahoma City.
Free Quotes or Not
As is common practice, the insurance companies provide online quotes for consumers, but not always. The CFA has found that if income status is changed from high to low, then online quotes are typically not supplied to the latter. Even with such key factors as address and driver record considered, the insurance companies often refer people to local brokers or to partner companies.
The CFA continues to advocate a state-by-state change to auto insurance underwriting to adopt more equitable methods for determining insurance rates. Because auto insurance is mandated by law in all but one state, then regulators and legislators should protect consumers from unfair practices, including those outlined in its report.
---
See Also – What is Full Coverage Auto Insurance?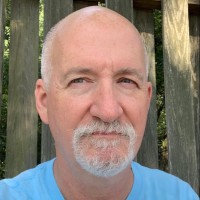 Latest posts by Matthew Keegan
(see all)