Upstart Lucid Motors launches its first product.
---
Production of the Lucid Air sedan has commenced, as an assembly line in Arizona rolled off its first models this week. The long-awaited, all-electric model has the Tesla Model S sedan in its crosshairs, promising a 520-mile range and with performance numbers that are almost too good to believe.
---

Production at Lucid's Casa Grande, Arizona, manufacturing plant is underway.
---
Initial Build Plans
The initial batch of models represents the Lucid Air Dream Edition, with 520 examples planned. This number includes the Air Dream Performance version that makes a whopping 1,111 horsepower and has a 471-mile range. In all, Lucid Motors has 13,000 reservations to fill, including for the impending Air Touring edition. Lucid Air customers will begin receiving their models in late October, with ramped-up deliveries ensuing. Beyond the launch and Touring models, Grand Touring and Air Pure editions will follow.
"The proprietary EV technology that Lucid has developed will make it possible to travel more miles using less battery energy. For example, our Lucid Air Grand Touring has an official EPA rating of 516 miles of range with a 112-kWh battery pack, giving it an industry-leading efficiency of 4.6 miles per kWh. Our technology will allow for increasingly lighter, more efficient, and less expensive EVs, and today represents a major step in our journey to expand the accessibility of more sustainable transportation," said Peter Rawlinson, CEO and CTO, Lucid Group. "I'm delighted that production cars endowed with this level of efficiency are currently driving off our factory line."
High Prices and Stiff Competition
Lucid prices the Air from $139,000 with special models costing much more. This is a similar approach taken by Tesla when it launched more than a decade ago, although in subsequent years far less expensive models have rolled out. Besides Tesla, the Mercedes-Benz EQS, including an AMG variant, and electric vehicles from Audi and Porsche will soon compete. The company plans a second model, an SUV, in 2023.
Besides building a state-of-the-art electric sedan, all eyes are on the Casa Grande, Arizona, manufacturing plants that manufacture them. The company built the Advanced Manufacturing Plant (AMP-1) in under a year, thanks to its greenfield status. Typically, a greenfield project begins on a vacant site, which supplies architects with the freedom to innovate with the site's development. It also allows for a quick build as realized with the AMP-1's rapid completion as well as for the Lucid Powertrain Manufacturing (LPM-1) plant nearby. The flexible campus allows Lucid Motors to easily expand and ramp up demand. Indeed, once completed, some 5.1 million square feet will be dedicated to constructing Lucid vehicles, with a 400,000-unit annual build capacity possible.
About Lucid Motors
Founded in 2007 as Atieva, the company initially planned to build batteries and powertrains for other manufacturers. Nine years later Atieva rebranded as Lucid Motors and changed its focus to building an all-electric, high-performance luxury vehicle.
Since then, Lucid has won private backing from the Public Investment Fund of Saudi Arabia. Further, Lucid merged with Churchill Capital Corp IV in July to form Lucid Group, Inc. Immediately following the merger, the company went public on NASDAQ with a market capitalization of $36 billion. The SPIC owns at least 60 percent of the merged entity.
With a manufacturing facility in Arizona, Lucid Motors has its global headquarters in Newark, California. Known as Lucid One, the 305,000-square-foot facility is designed to maximize collaboration as designers work alongside engineers. Thus, the battery lab and design studio are located side by side to encourage break-out areas for optimum teamwork.
Photos copyright Lucid Group, Inc.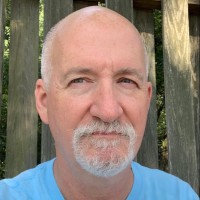 Latest posts by Matthew Keegan
(see all)