Phase one of four for Lucid's manufacturing plant.
---
We all know that 2020 will go down as the year when everything changed. Most notably, a pandemic raged across the world, taking lives and shutting down economies. Many of the best-laid plans of individuals and businesses came to a screeching halt or were changed significantly.
Although the coronavirus reshaped lives nearly everywhere, the pandemic didn't stop everything. In fact, a certain Lucid Motors factory under construction in Arizona is now complete with the project finished ahead of schedule.
Lucid, Tesla, and Rivian
Lucid Motors isn't a household name nor does it possess the cache of Tesla or Rivian, the latter also an upstart electric vehicle manufacturer in the same vein as these two.
But unlike Tesla and Rivian with repurposed factories in California and Illinois respectively, the Lucid factory in Casa Grande, Arizona, was built from the ground up. And it took just under a year to finish the project.
Thus, the Lucid Motors factory has the honored distinction of being the first purpose-built electric vehicle factory in the U.S. That's noteworthy especially as fledging companies such as Lucid may find the offerings thin on existing plant availability.
In addition, the process for acquiring an existing factory and fitting it to a company's needs can take years to accomplish. By building a new factory from the ground up, Lucid got the project done in just under 12 months and that's well ahead of the Spring 2021 date for production to begin on its first EV, the Lucid Air sedan.
In a statement released by Lucid at the beginning of the month, the company made known its achievement.
"We broke ground on the 590-acre Lucid AMP-1 site in Casa Grande, Arizona, on December 2, 2019, and slightly less than a year later we have completed the first purpose-built EV factory in North America," said Peter Rawlinson, CEO and CTO, Lucid Motors.
"The effort and agility demonstrated by this team is truly astounding, as we're already commissioning equipment compatible with the Lucid manufacturing system to start production of the next-generation EV, Lucid Air, in just a few months."
California Based, Arizona Build
Based in Newark, California, Lucid Motors said it chose the Arizona location for several reasons, including its proximity to an existing automotive supply chain. Further, securing open land to build its structure, while having space to expand as needed played in its decision to build in Arizona. Also, having access to local talent was a difference-maker.
In its current form, the AMP-1 factory has a build capacity of 30,000 units annually. This will allow the company to meet the initial demand for its 1000-horsepower electric sedan.
In effect, the current factory footprint represents just the first of four phases planned through 2028 to expand the factory from just under 1 million square feet to just over five times that size. When fully scaled, AMP-1 will have the capacity to build 400,000 units annually.
"In building this factory, we adhered to several important manufacturing philosophies, including the tenets of 'Future Ready' and 'On Time,' together which have allowed us to effectively manage our investment and build a brand new factory from the ground up," said Peter Hochholdinger, VP of Manufacturing, Lucid Motors.
"As we add new platforms and vehicles to our lineup, the planning that went into this facility ensures that we will always be able to keep up with growing customer demand for advanced electric vehicles.
Lucid Motors: Spring 2021 Production and Cost
As production starts next spring, Lucid Motors will begin filling pre-existing orders for the Lucid Air Pure with a starting price of $74,400. That cost doesn't include the available $7,500 federal tax credit or local incentives, such as on the state level.
Other trims to follow include the Lucid Air Dream Editions, followed by Touring and Grand Touring editions. An SUV model is planned and should follow the sedan in a few years.
Auto Trends will continue to follow Lucid Motors' progress as the company readies its first model. If we somehow are able to get behind the wheel of one, we'll share that experience with you here and likely through other published sources.
---
See Also – About Lucid Air
Photo copyright Lucid Motors. All rights reserved.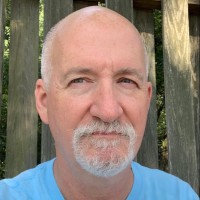 Latest posts by Matthew Keegan
(see all)