EV-Maker Lucid Motors boasts a powerful backer in the form of Saudi Arabia. The Middle Eastern country holds a 61-percent stake in Lucid through the kingdom's Public Investment Fund (PIF).
As such, that government has a vested interest in Lucid, something it recently deepened by ordering 50,000 Lucid Air Sedans with the option of taking 50,000 more over 10 years.
Saudi Order
The Lucid Air does not come cheaply as each model costs in excess of $77,000. However, that may be chump change to this oil-rich nation that is enjoying record-high profits as fuel prices surge worldwide. Despite its oil wealth, the Saudis are trying to wean themselves from petroleum dependency. They recognize the pumps will eventually run dry and the markets will shift to electrification.
"Delivering up to 100,000 Lucid electric vehicles in Saudi Arabia represents another pivotal moment in our acceleration of sustainable transportation worldwide," said Peter Rawlinson, Lucid's CEO and CTO.
"We are delighted to be supporting Saudi Arabia in achieving sustainability goals and net-zero ambitions, as outlined by Saudi Vision 2030 and the Saudi Green Initiative, by bringing our advanced luxury EVs to Saudi Arabia."
Saudi Factory Pending
The government of Saudi Arabia has agreed to purchase vehicles, including the Lucid Air and other future all-electric models. Those vehicles will come from the company's current factory based in Arizona as well as from a second factory planned for Saudi Arabia.
Initially, the Saudis will receive between 1,000 to 2,000 vehicles each year, then reach 4,000 to 7,000 vehicles annually beginning in 2025. The initial orders will start no later than the second quarter of 2023.
Pricing has yet to be determined, but it will be based on the lower of the standard retail price for the relevant vehicle in Saudi Arabia as well as the standard retail price for the appropriate vehicle in the United States. In addition, logistics, importation costs, and other factors related to delivering and preparing vehicles according to Saudi government regulations will adjust that price.
The order comes as the company adapts to production challenges involving the supply chain, including the global semiconductor chip shortage. As a result, Lucid had to adjust its near-term production goals downward from 20,000 annual units to between 12,000-14,000 units.
Similarly, Rivian has done likewise, sending that company's stock down by more than 70 percent from 2021's high. Lucid's stock drop has paralleled Rivian's, underscoring the challenges EV startups have in a market dominated by Tesla and now challenged by traditional automakers.
Future Lucid Models
The Lucid Air sedan is the lone model currently available. Its most expensive model retails for more than twice the standard price. That one has a maximum range of 520 miles and a whopping output of 1,111 horsepower.
Next up is the Lucid Gravity, an SUV designed to take on the Tesla Model Y. Currently, prospective customers are waitlisted for a model we won't see before 2024. The SUV will build on the Lucid Air's frame; therefore it should deliver a similar range and power.
That said, its appeal to utility vehicle buyers includes a roomier interior and versatile cargo space. Lucid has said nothing yet about payload and towing capacities. Likely, some of the SUVs will become part of the Saudi order.
Showcasing Lucid Models
Finally, Lucid Motors continues to open "studios" across North America to showcase its vehicles. They build on the traditional dealer showroom by combining physical models with virtual reality.
The combination includes a configurator to help buyers customize their vehicles down to the specific exterior color choice and interior materials. The latest of 26 studios opened in Boston in April and will be followed by a studio on Long Island, New York, this spring.
Related Lucid Motors Stories
---
Photos copyright Lucid Motors. All rights reserved.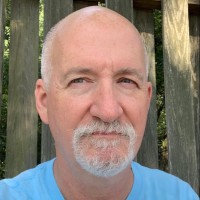 Latest posts by Matthew Keegan
(see all)