It will have taken nearly five years for the Cadillac Converj go from concept to reality, but the wait may well be worth it. This chiseled front-wheel-drive coupe goes into production in late 2013 and has a new name too: the 2014 Cadillac ELR. The ELR or extended luxury range model is a 2+2 coupe that is based on Voltec technology.
Concept to Reality
The Cadillac Converj seems much less radical today than it did when it made its debut at the 2009 North American International Auto Show in Detroit. We've gotten used to seeing Cadillacs art & science technology displayed all over the place and in the intervening years the Cadillac CTS Coupe has also rolled out.
Voltec technology is GM terminology to describe its line of plug-in hybrid electric vehicles that started with the Chevrolet Volt. Since the Volts release the Opel Ampera and Holden Volt have taken a bow, but the Cadillac is the most radical departure from the original design. Whereas the Chevrolet, Opel and Holden models are sedans, the Cadillac ELR is a coupe and a handsome one at that.
---
See Also — About EV Maker Evian
---
Gas and Electric
Under the hood sits a 1.4-liter in-line four cylinder engine. This 16-valve engine is equipped with sequential multi-port fuel injectors and electronic throttle control. It is paired with a single speed hybrid transmission. Electric drive power comes from both a drive motor and a generator motor to make a net 207 horsepower and 295 foot-pounds of torque.
An electric-only range of 35 miles can be extended by more than 300 miles thanks to this models gasoline engine. For most of the initial 35 miles you can drive on electric power with the gasoline engine kicking in only at certain times as in when extra power is needed. Once the battery system is down to about 20 percent capacity, a switch to gasoline power automatically kicks in. You can then continue on your drive and fill the tank up at gas stations, recharging the ELR when you stop for the night.
The Cadillac ELR sits on 20-inch cast aluminum wheels set within all-season tires. This model has a 106.1-inch wheelbase and is 186 inches long, 72.7 inches wide and 55.9 inches tall. Weighing in at just over two tons, the Cadillac ELR offers 9 cubic feet of trunk storage capacity.
A Distinctive Model
Will the Cadillac ELR sell well? That depends on how you define well. Mostly, this car will serve as a halo model, enabling Cadillac to tweak its competitors as it will be the only luxury brand with such a model. That distinction probably wont last, but it could attract buyers to the brand that might otherwise have looked elsewhere.
---
See Also — Will the New V-Series Change Perceptions About Cadillac?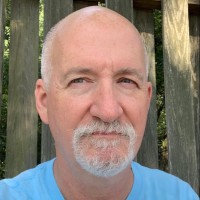 Latest posts by Matthew Keegan
(see all)