New front and rear fascias plus an EcoBoost engine.
You have to hand it to Lincoln. They just redesigned their traditional body-on-frame Navigator sport utility vehicle and gas prices have dropped to the lowest levels we have seen in five years. Oh, there is also the matter of a more fuel efficient and powerful engine too: the 2015 Lincoln Navigator now comes with a 3.5-liter V-6 engine making 380 horsepower and 460 foot-pounds of twist with a fuel economy rating of up to 16 mpg in the city and 22 mpg on the highway.
It is doubtful that the Ford Motor Company had any inkling that fuel prices would drop to the point where the full-size Navigator might suddenly show up on more people's buy list. Most customers who purchase such models are usually not all that concerned about fuel costs. After all, when you have the means to pay more than $70,000 for a nicely equipped Lincoln Navigator, gas prices shouldn't matter all that much.
Still, with the new model now powered by a more modern engine, some customers are likely to abandon smaller luxury crossover utility vehicles and move up. The current Lincoln's performance numbers represent a 20 percent boost in power. Moreover, fuel economy also rises slightly. The smaller, but more powerful engine also performs well in the all-important towing realm, pulling up to 9,000 pounds with the 4×2 edition.
2015 Lincoln Navigator
The latest generation Lincoln is built on Ford's large truck platform. However, where the 2015 Ford F-150 goes with an aluminum body, Lincoln retains the traditional steel body. Moreover, the dimensions for the current generation model are nearly the same with just one inch shaved off the overall length of the standard model. Notably, you can still order a Navigator L, what adds a full foot between the wheels to extend the rear storage area. There is no additional benefit to the passenger compartment — all that extra space is added behind the rear seat.
For 2015, the Navigator receives Lincoln's split-wing grille. It sits more upright than in other Lincoln models, but it most definitely updates the front fascia. I'm a personal fan of the current design language and I believe it looks sharp on the Navigator. Also new for 2015 is full-length lighting treatment across the rear fascia.
There are nifty features that Navigator fans are going to like. This Lincoln now comes with electronically adjustable shocks, part of a continuously controlled damping (CCD) system that detects body motions, steering and braking dynamics, and adjusts the same lightning fast. You also control the driving mode — comfort, normal or sport — to get the desired feel. You still have an over-the-top SUV, but at least the driving dynamics have improved.
Updated Transmission With Six Gears
One change that Lincoln did not make that may have some people scratching their heads is to add extra gears to the transmission. The current Cadillac Escalade now has an 8-speed gearbox, two more than the Lincoln. In any case you can put now operate the Lincoln in manual mode if you want to shift the gears yourself. For people that love to tow, an optional 4.10:1 rear-axle ratio multiplies torque, just what you need when pulling your Super Air Nautique 210 or your Coleman popup.
Wheel sizes now start at 20 inches and can be upgraded to 22 inches. You can choose from three types of wheels, each clad within all-season tires. Those wheels caught the eyes of more than one person during the Navigator's time with me, a distinctive that Lincoln's designers nailed.
Lincoln still makes use of a push button driver's door what seems like a throwback to the 1990s in these days of key fob sensors that detect your presence and unlock the driver's door when you pull on the handle. But at least push button start is now standard.
---
2015 Lincoln Navigator
---
Cabin Amenities and Creature Comforts
Inside, the cabin has a more sophisticated look, making good use of leather-stitching, wood inlays, chrome and soft touch materials. The Navigator comes with a leather-wrapped and wood-trimmed steering wheel with a power tilt and telescoping column. The usual cruise and secondary audio controls are also present.
Manufacturers today have responded to customer requests to improve lighting. Lincoln is no exception with LED lights across all three rows. The only additional change I would have favored is installing reading lights for the rear passengers.
Open either front door of the Navigator and an unmistakeable beam of light reflects from the bottom of each side mirror. That would be this SUV's puddle lights, a welcome feature when you need a little extra lighting assistance as you walk away from the vehicle. That light projects down to the ground — take note of the Lincoln symbol in the center of each beam.
The Navigator's instrument panel features a centered analog speedometer flanked by a pair of digitalized and adjustable read outs. To the left is a driver's information display offering a number of settings to choose including: odometer, current speed, distance to empty, oil life remaining and gauge detail. To the right you get an infotainment read out with entertainment, navigation and phone information supplied. The instrument panel is brightly lit and easy to decipher.
Both Lincoln and Ford have received much criticism for their respective MyLincolnTouch and MyFordTouch infotainment systems. Critics have complained that the systems were too difficult to operate, leaving many customers frustrated. Well, the Ford Motor Company has heard those complaints and updated these systems to include additional knob functions to go with the swipe bars that control climate control and front seat heating and cooling. More switches and knobs and less guess work should please at least some critics.
If it is storage that you want, then the Lincoln Navigator will not disappoint you. Actually, you may even like what Lincoln did with this model. First, the door panels: no drink holders here, but you do get a pair of partitioned slots in the front door. I stuck my laptop in one — it fit just fine. The rear doors have have an even larger slotted area, providing room for more files.
The front center storage compartment has a pair of carved out holding compartments on each side, making for a great place to store a smartphone when it is not being charged. If you need to charge your phone, lift the cover and stick it in the removable hanging net designed for that purpose and make your connection. That compartment comes with a pair of USB ports, an SD card and a 12-volt outlet. It is a deep unit too.
In front of the center storage compartments are a pair of cup holders. Facing the back of the vehicle on top of that compartment are two more cup holders for second row passengers. Sorry, but one person sitting in the second row doesn't get one. The rear facing part of the storage compartment also has a 12-volt outlet, a 110-volt power outlet, as well as local audio and climate controls.
At the rear, there are three cup holders — two are located on the driver's side, one on the passenger's side. There are also storage trays located on top of each side of the vehicle. Under the floor is a storage compartment for your tire changer. Your full-size spare is located underneath the vehicle. Just inside the liftgate are switches that control the electronic up and down motion of the third row seats. Another switch manages liftgate operation.
If it is room for eight that you need, the Lincoln Navigator supplies it. Behind the front row bucket seat is a split folding 40-20-40 bench seat. The second row offers very good head and leg room, and good shoulder and thigh support. The outboard seats come with a pair of flip up head rests. Access to the third row is accomplished by folding down and flipping forward either outboard second row seat. A 60-40 power-operated fold-flat seat awaits you, providing firm back support, ample head room, decent shoulder room, but poor thigh support. Look at the third row as your "kiddie" row where youngsters will have their space. The outboard seating positions also have head rests.
On the Road
Not once while I was driving the 2015 Lincoln Navigator did I think, "Man, I wish I had a V-8!" The new engine has a smaller footprint, but it is more powerful than the old 5.4-liter V-8. You get very nice off the mark power and on the highway you'll pass everything with vigor. A slight turbo lag was detected at times, but apparently Lincoln has this engine tuned so that it doesn't become a point of aggravation.
The Navigator is a quiet vehicle — its sound-deadening properties are evident. Road noise is kept to a minimum and you won't find yourself talking loud to the front passenger as you fight with intruding exterior noise. Steering is good and the Navigator stays planted on the straightaway. Taking it on twisty roads means you'll experience some body roll even with the fully independent rear suspension at work. Limited feedback is a trade off for the cushy ride, the latter is what most full-size luxury SUV buyers expect. Braking is good or as good as you would expect with a big SUV. With no trailer to pull I can only guess that the Navigator is up to the task of pulling something big.
Now that I've driven the Lincoln Navigator and the Cadillac Escalade, I can see where customers might have difficulty choosing between the two. Both models have attributes the other does not have with the Lincoln coming in with a lower price and more interior room. The V-8 powered Cadillac is quieter and now comes with an 8-speed automatic transmission, nearly matching the Lincoln in mpg. Me thinks that loyal Lincoln and Cadillac owners will stay with their own brands; for everyone else the Infiniti QX80 and Lexus LX might also be considered. Mercedes-Benz and Range Rover should also be cross-shopped.
2015 Lincoln Navigator 4×4
Sticker price from $65,055
Price as tested: from $73,895
Seats 8 occupants
3.5-liter 24-valve twin turbocharged V-6 gasoline engine
380 horsepower @ 5,250 rpm
460 foot-pounds of torque @ 2,750 rpm
3.64 inches bore by 3.41 inches stroke
Engine compression ratio: 10.0-to-1
6-speed automatic transmission
Wheelbase: 119 inches
Length: 207.4 inches
Width: 78.8 inches
Height: 78.1 inches
Passenger volume: 159.5 cubic feet
Storage volume: 18.1/54.4/103.3 cubic feet
Towing capacity: Up to 9,000 pounds
EPA: 15 mpg city, 20 mpg highway
Regular grade gasoline
Fuel tank: 28 gallons
Curb weight: From 6,069 pounds
IIHS safety rating: Not Rated
Limited vehicle warranty: 4 years/50,000 miles
Powertrain warranty: 6 years/70,000 miles
Corrosion warranty: 5 years, unlimited miles
Vehicle assembly: Louisville, Kentucky
---
More Car Reviews
Stealth Sports Coupe: 2015 Infiniti Q60S
Delivered: 2015 Jeep Cherokee Limited 4×4
Sweet Dreams: 2015 Corvette Stingray
---
2015 Lincoln Navigator photos copyright Auto Trends Magazine. All rights reserved.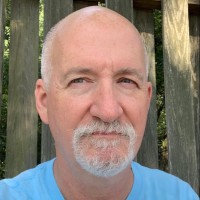 Latest posts by Matthew Keegan
(see all)