One of my deepest pleasures in covering the auto industry is the pervasive influence it has on the US economy. Some Americans are under the impression that the industry's best days are behind it, but that simply is not true — manufacturers, foreign and domestic, operate assembly plants in more than a dozen states and directly employ hundreds of thousands of workers.
Beyond the automotive plants, there are hundreds of suppliers with a presence in the United States, with each one providing dozens, hundreds to well over 1,000 jobs. Certainly, wherever a manufacturing plant is found, the local economy benefits from a trickle down effect. Indeed, according to the Auto Alliance advocacy group, some 7.25 million Americans base their livelihoods on the auto industry, by working in manufacturing plants, for suppliers, at dealerships and in ancillary businesses.
2015 Washington Auto Show
Today, the Washington Auto Show is open to the general public. Held at the Walter E. Washington Convention Center, this show features new cars, concept vehicles and related technologies from automotive manufacturers, suppliers and related businesses. This year's show runs through Feb. 1, 2015.
As a "public policy" exhibition, the Washington Auto Show most definitely has a political influence. And what better way to advocate on behalf of the industry than to showcase its strengths? In fact, over the days prior to the start of the auto show, automakers with a manufacturing base in the United States drove vehicles from assembly plants as far away as California to Washington, DC, to showcase that strength.
Made Across America
More than two dozen models arrived in "The District" from plants located in Michigan, Kansas, Kentucky, South Carolina and elsewhere. The Tesla Model S, manufactured in Fremont, California, has the distinction of traveling the furthest. And that is no small feat either — the Model S is a pure electric vehicle, one that has to be recharged approximately every 250 miles.
The auto industry's importance is not lost on politicians, individuals who help steer the industry, even if its collective hand is heavy at times. Earlier this month, President Barack H. Obama told the Detroit News, "The auto industry has led a resurgence of manufacturing in America. The quality of the cars has gotten so much better that we are competitive — not just in SUVs — but up and down the line. The branding of American cars is back to where it should be. Michigan's unemployment rate has fallen faster than the overall unemployment rate." Not just in Michigan either: automotive-related jobs extend across all 50 states and, of course, the nation's capital.
Domestic and Foreign Manufacturers
The good news also goes beyond the traditional American manufacturers: GM, Ford and Chrysler. Indeed, foreign manufacturers have had a presence in the United States for more than three decades. For example, Honda claims that 94 percent of Honda and Acura brand vehicles are manufactured in North America (inclusive of Canada and Mexico). This Japanese manufacturer has a significant presence in the Midwest and recently committed to building its Acura NSX super car in Ohio.
Furthermore, Toyota has truck plants in Texas, Nissan builds its electric Leaf in Tennessee, and Subaru's plant in Lafayette, Indiana, is struggling to keep up with demand. In addition, BMW builds its entire global supply of utility vehicles in South Carolina, while Mercedes-Benz manufactures four lines of vehicles at its assembly plant in Vance, Alabama.
Other global manufacturers with a vital US presence include: Hyundai, Kia, Mitsubishi, and Volkswagen. Several other companies also operate facilities in Mexico and Canada, with import, dealer and supplier jobs benefitting on this side of the border.
Advancing the US Economy
To be sure, not every vehicle on display at the Washington Auto Show originates from an American manufacturing plant. Nevertheless, every model marketed stateside influences the economy, particularly the job sector. And with 16.5 million new vehicles sold in 2014, the industry's influence on the US economy continues to grow, a fact noted by President Obama and affirmed by industry experts.
Photo copyright Toyota Motors.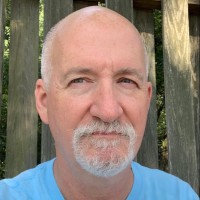 Latest posts by Matthew Keegan
(see all)