Volvo China exports extended wheelbase S60 Inscription edition to the US.
Brutally tough competition and a change of owners has not brought Volvo Cars to ruination. Instead, the Swedish automaker continues to exploit a safety niche, while bringing forth an assembly of new and updated products.
The Volvo S60 is not new, but it occupies the entry point for the brand, in particular for sedan shoppers. Introduced in 2001, the second-generation model arrived in 2010 and is now in its seventh model year. That's a bit long in a segment where changes occur about once every six years, but a 2014 refresh along with a Cross Country variant introduced for 2016 keeps this model relevant. Also new is an extended wheelbase Inscription edition — more about that later.
Unlike many of its competitors, the Volvo S60 is based on a front-wheel drive platform with all-wheel drive available. The competing BMW 3 Series, Cadillac ATS, Mercedes-Benz C-Class, Lexus IS, and Infiniti Q50 are each based on rear-wheel drive architecture. On the other hand, the Audi A4, Lincoln MKZ, and the Acura TLX are like the S60 with standard front-wheel drive and optional all-wheel drive. Another Lexus entry-level sedan, the ES series, doesn't even offer available all-wheel drive for that front-wheel drive only sedan.
Unless you put premium on handling and performance, the platforms may not matter all that much. What may make a difference are the engine choices available, although it is safe to say that you still have them with the 2016 Volvo S60. At some point Volvo plans to dispense with engines larger than four cylinders, meaning the available inline-five and V-6 engines will go away.
My test model was a 2016 Volvo S60 T5 Drive-E Inscription FWD sedan. With Volvo, you need a scorecard to understand what the sub-models mean. Even then, clarity may remain elusive.
The base model is the T5 Drive-E followed by the T5 AWD, T5 Drive-E Inscription and the T5 AWD Inscription. The T6 Drive-E and the T6 AWD R-Design follow. Each sub-model is further divided, typically with premier and platinum packages. A high performance S60 Polestar is marketed separately as is the S60 Cross Country, the latter representing a raised platform variant. Whew!
Volvo prices the 2016 S60 from $33,950. The model as tested had a base price of $38,700 and a final sticker price of $45,925. The upgrades included the Platinum package ($3,000) with a Harman Kardon premium sound system, active dual xenon headlights, keyless entry and safety upgrades. A $1,300 climate package brought in heated front and rear seats, a heated steering wheel and a heated windshield. A park assist package ($1,425) added a blind spot information system, while metallic paint represented a $560 upgrade.
Volvo's entire line of engines are turbocharged, with one engine choice turbocharged and supercharged. The model at hand was powered by a 2.0-liter, turbocharged engine, making 240 horsepower and 258 foot-pounds of torque. Depending on the model selected a 2.5-liter, five-cylinder or a 3.0-liter, V-6 are also available. On closer inspection, you'll see that the same 2.0-liter four-cylinder with a turbo adds a supercharger in select models. Regardless of your engine choice, an 8-speed automatic transmission is standard.
The S60 offers a sporty presentation with sweeping lines present from bumper to bumper. The look is at once athletic as it is luxurious, a combination that works best in this segment. The front fascia is marked by a broad grille with the trademark Volvo insignia also present. Wraparound headlamps with LED accent lights, a sporty lower grille and pockets for the LED fog lights are also present.
The Volvo S60 has muscular shoulders, large wheel wells, upper profile character lines and side sculpting. The roof line sweeps back to its raised rear deck. That deck is marked by oversized wraparound combination lights and in some models a diffuser with two exhaust tips.
Choose the Inscription package and this model has a power moonroof and Inscription details on the front door kick plates. All S60 models come with alloy wheels and coordinating or contrasting side mirror covers.
Inside, the advantage of standard front-wheel drive becomes apparent as the center drivetrain hump sits lower than in a rear-wheel drive model. That means five people can sit in comfort, with generous amounts of head and legroom. Three large people in the back can make for tight space around the shoulders and at the hips. That's no worse than any other entry-level luxury sedan I've driven.
Some people may be surprised to discover I am speaking so highly of the S60's rear seat. After all, the S60 has never garnered accolades for its roomy back seat, but in 2016 it does, provided you choose the made-in-China Inscription model. That's right, the Inscription S60 is made in Chengdu and limited quantities are shipped to the US. The benefit of this edition is an extra three inches added between the wheels and 3.4 inches of additional legroom in the back seat.
One thing you can say about Volvo interiors is that they are typically well constructed, simply laid out and fairly easy to decipher. The lone exception may be the Sensus Connect infotainment display with its tablet-like keyboard, but other than that you have a cabin where the driver controls are ergonomically placed, the instrument panel is composed of analog and digital readouts, and the secondary driver controls are located on the steering wheel.
The test model offered seats dressed in leather along with wood trim and aluminum accents on the door inlays and around the center stack. Soft touch materials cover the dashboard and are found on the inside top of the doors as well as between the seats. The front seats are supportive and safe — indeed, the space-aged design offers superior whiplash protection, representing just one of several safety features apparent.
The top of the center stack is marked by a color display. At the bottom of the stack is where said Sensus Connect keyboard resides with its many switches and knobs controlling the telematics and climate control systems. Sensus Connect offers wireless connectivity via Bluetooth, smartphone tethering, a WiFi hotspot, and a navigation system with a host of apps. Earlier media preview models offered access to this password-enabled system, but not this go around — my suggestion here is to spend time with a knowledgeable dealer representative to learn how to work the system before you drive off the dealer lot.
Volvo has long had a reputation for being a safety pioneer. For years, it enjoyed an edge over its competitors in the keeping-you-safe department. In more recent years, however, all manufacturers have been trumpeting their own safety initiatives, using steel cages, stiffer bodies and a host of technologies to achieve their goals.
But Volvo's safety lead seems intact as each of its models, including the S60, continues to pull down the Top Safety Pick+ award from the Insurance Institute for Highway Safety (IIHS). Further, its available collision avoidance technologies continue to set the pace, including its City Safety system, what automatically brakes your Volvo. The system is optimized to detect and protect pedestrians and cyclists alike, warning the driver and applying the brakes automatically if necessary. Safety remains an important attribute for all things Volvo and this manufacturer continues to provide it generously.
So, how does the S60 perform on the road? Quite frankly, it moves off the mark with confidence and reaches highway speeds briskly. Some turbo lag is present, but it isn't especially annoying. I enjoyed pushing the sedan as I took it out on the highway, passing traffic with ease.
Torque steer, common in front-wheel drive models was manageable, what causes the vehicle to move slightly to the left and to the right when the accelerator is pressed. That problem is largely mitigated with all-wheel drive, which begs this question — why not opt for all-wheel drive for improved handling and control?
The Volvo S60 won't ace the turns and curves like the BMW 3 Series, but that's not the reason you'd consider this sedan. The one demerit I would like to see remedied is in the NVH department — noise, vibration, and harshness. An extra layer of seals surrounding the front doors would have mitigated the wind noise apparent at highway speeds. Fortunately, the ride remains smooth and this sedan is otherwise carefully composed.
Shop the Volvo S60 and you can find an all-wheel drive model with a navigation system, safety upgrades along with a climate package for under $40,000. That's an important price point in this segment where performance, luxury, technology and safety intersect.
---
2016 Volvo S60 T5 Inscription FWD
Sticker price from $38,700
Price as tested: $45,925
Seats 5 occupants
2.0-liter turbocharged four-cylinder gasoline engine
240 horsepower @ 5,600 RPM
250 foot-pounds of torque @ 1,500 RPM
3.23 inches bore by 3.67 inches stroke
Engine compression ratio: 10.8-to-1
8-speed automatic transmission
Wheelbase: 109.3 inches (112.4 inches, Inscription)
Length: 182.5 inches (185.6 inches, Inscription)
Width: 73.4 inches
Height: 58.4 inches
Passenger volume: NR
Storage volume: 12.0 cubic feet
Towing capacity: 3,500 pounds
EPA: 25 mpg city, 37 mpg highway
Regular grade gasoline
Fuel tank: 17.8 gallons
Curb weight: From 3,433 pounds
IIHS safety rating: Top Safety Pick+
Limited vehicle warranty: 48 months/50,000 miles
Powertrain warranty: 48 months/50,000 miles
Corrosion warranty: 144 months/unlimited miles
Vehicle assembly: Chengdu, China
---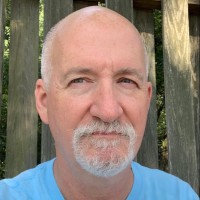 Latest posts by Matthew Keegan
(see all)