A sophisticated sound system, highly supportive command seating and excellent towing capabilities are just a few of the many positive attributes of the Land Rover Range Rover. And if the standard model is not to your liking, you can easily double your price by opting for the top-of-the-line edition.
There are an assortment of large sport utility vehicles on the market, with standard and premium models represented. Then there is the Range Rover, a luxury model that rivals the Cadillac Escalade, Mercedes-Benz GL-Class, Lexus LX and Lincoln Navigator in both size and luxury.
Land Rover Range Rover
Officially known as the Land Rover Range Rover, this SUV is the pinnacle of an expanding model line that comprises several sub-models, including the soon-to-be-released SV Autobiography, priced a few dollars shy of the $200,000 mark. Notably, for people with more sensible pricing considerations, well-equipped models can be had for under $100,000. And that is precisely the model that graced my driveway one early spring day, an HSE edition powered by a supercharged V-6 engine.
The Range Rover comes in standard and extended wheelbase editions, measuring 196 inches and 204 inches long, respectively. The long-wheelbase edition corresponds to the short-wheelbase Cadillac Escalade and, thusly, raises the following question: how does such a large vehicle navigate British roads? Likely, it is a model best suited for the countryside as its proportions would overwhelm many streets in London and elsewhere across Britain.
In America, the Range Rover is right at home. But not just in any home — its presence is best suited for the long driveways, large estates and oversized garages that define upper middle class exurbia. Certainly, that is not to say more urbanized destinations are not suitable for Range Rover, but if your manor has scant frontage that means your driveway is more like a parking pad.
---
2015 Range Rover HSE
---
Gentility Meets Robustiousness
This SUV's visage is elegant, commanding and robust. It's as if the designers took the traditional and iconic Range Rover of yore, then stretched and widened it without losing its ruggedness. Surely, its front fascia is bedecked in chrome across the grille and the surround. And its modern headlamps add to the sophistication, never mind the safety perspective.
Overall, the Range Rover's profile is orderly, graceful and traditional. The black pillars provide the floating roof design, itself gently tapering to the rear pillar. Further, chrome accents, power folding side mirrors with approach lights, and LED rear lights are among the standout features of this elegant SUV.
Oh, and the only way that you know that this Range Rover is tied in with the overarching Land Rover brand name are the small badges fixed to the grille and on the lift gate. Land Rover may have the history, but it is Range Rover that places the halo over the marque.
Cabin Comfort and Luxury
Inside, the cabin is expansive, airy, bright and sophisticated. The test model was delivered in rich, white leather with twin stitching generously used on the sides and back portions of the seats. That elegant look is found across the lower part of the dashboard, on door inlays, on the steering wheel and on the center armrest/storage compartment. Opulent wood, burnished chrome and other soft touch materials are also present. Yes, the upper part of the dashboard is dark, sort of a charcoal gray that accents the cabin's ambience.
A raised or command driving position affords the driver an unparalleled view of the road ahead with clean sight lines all around. You are the captain of the ship and the HMS Range Rover is the queen of the sea. To say nothing of the country club.
The instrument panel is an electronic unit with two "analog" displays for the tachometer and speedometer flanking a digital driver's information center. Clean and uncluttered, there are buttons and switches on the steering wheel to control the panel.
The center stack is as smooth and unencumbered as you will find in any vehicle in this class. At the top of the stack and just below a pair of climate control vents is the color display, an electronic unit operated by touch or voice command. Likewise, it wasn't too difficult to figure out, but it doesn't have the usual switches and knobs for secondary control.
Knobs for the climate control are below that and between the seats are two more knobs — one for the transmission and the other to control ride quality including hill ascent and descent, plus a variety of off-road conditions. The latter is part of a "terrain response" system that controls vehicle ride height and the like.
Firmly Planted on the Road
Suffice to say, I did not go off-roading with this beauty. Certainly, the Range Rover can handle 4×4 duty, but I wasn't inclined to do so this time around. This SUV is outfitted with a permanent four-wheel drive system. Electronic air suspension, 19-inch brake calipers and a twin-speed low range transfer gearbox unite to give the driver confidence to handle whatever road or off-road challenges lay ahead.
Rear seated occupants enjoy similar comfort with a three-place 60-40 split-folding bench seat providing generous support for all. Excellent legroom along with superior head, shoulder and thigh room and support is present. Fold down the center seat position and you have access to an oversized armrest with the requisite two cup holders.
Under the hood of the Range Rover you have a choice of supercharged engines. A supercharged 3.0-liter V-6 engine making 340 horsepower is standard. It comes paired with an eight-speed automatic transmission. Supercharged and Autobiography editions are outfitted with a 510-horsepower, 5.0-liter V-8 engine. Choose the larger engine and you shave a full two seconds off from your 0 to 60 mph time, accelerating to that objective in just 5.1 seconds.
Most drivers, however, should find the standard engine sufficient. From a full stop and working your way up to highway speeds, this engine continues to provide sufficient power. Full boost is realized at 3,500 to 5,000 rpm or 2,500 to 5,000 rpm with the V-8 engine. And here is the beauty of the smaller engine: for most purposes it is wholly sufficient, delivering eight-cylinder-like performance. Correspondingly, the V-8 will have you swear that an even larger engine is at work under the hood.
Large SUVs tend to pitch and roll whenever you leave the straightaway to navigate those curvilinear roads that define many a mountain route. Then again, the Range Rover does not have the composure of a sports car like the Jaguar F-TYPE, but it does stay planted and importantly keeps the driver in his place when en route. There are plenty of SUVs that tend to dive into curves or shift from side to side with disturbing ease, even with the slightest twist of the road. But not so with the Range Rover. Familiarize yourself with the Terrain Response system and you will know precisely what I mean.
Give it a Pull
Two other attributes of note must be mentioned. This SUV has a trailering rating of 7,716 pounds, which should give town and country travelers sufficient reason to consider one. The storage area behind the rear seat is large too — thank goodness that someone in the UK didn't consider that a third seating row was necessary. By the way, the lift gate rises up as the lower portion drops down — the latter making it easier to push the luggage in.
The Land Rover Range Rover certainly does not come cheap because it represents the pinnacle of the SUV segment. Whether you want to double your expenditure of dollars, euros and pounds to opt for the SV Autobiography edition is up to you. But you should know that even the more "basic" of these models looks dapper and comes richly appointed.
---
2015 Range Rover HSE
Sticker price from $83,495
Price as tested: $96,736
Seats 5 occupants
3.0-liter 24-valve Supercharged V-6 gasoline engine
340 horsepower @ 6,500 rpm
332 foot-pounds of torque @ 3,500 to 5,000 rpm
3.33 inches bore by 3.50 inches stroke
Engine compression ratio: 10.5-to-1
8-speed automatic transmission
Wheelbase: 115 inches
Length: 196.8 inches
Width: 78.1 inches
Height: 72.3 inches
Passenger volume: NR
Storage volume: 32.1/71.7 cubic feet
Towing capacity: 7,716 pounds
EPA: 17 mpg city, 23 mpg highway
Premium grade gasoline
Fuel tank: 27.7 gallons
Curb weight: From 4,918 pounds
IIHS safety rating: NR
Limited vehicle warranty: 4 years/50,000 miles
Powertrain warranty: 4 years/50,000 miles
Corrosion warranty: 6 years/unlimited miles
Vehicle assembly: Solihull, United Kingdom
---
Range Rover HSE photos copyright Auto Trends Magazine.
---
See Also — Performance Beast: 2017 Jaguar F-TYPE SVR Coupe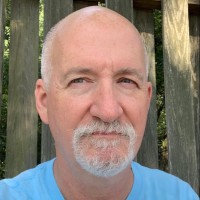 Latest posts by Matthew Keegan
(see all)