The Mini Countryman offers an interesting twist on the small SUV frame.
Think "Mini" and words such as tiny, small, and diminutive come to mind. That's appropriate as the two-door Mini Cooper Hardtop measures just 151.1 inches long.
But Mini is more than just one model, with both the Countryman and the Clubman measuring one-and-a-half feet longer than the smallest model. So, "mini" here is in fact "midi" or perhaps "compact" would be the appropriate nomenclature.
No matter, Mini is a brand and the Countryman and Clubman give Cooper hardtop or convertible owners a reason to hang around instead of fleeing to the competition or, gasp!, moving up to BMW whose parent (BMW Group) owns both brands.
The 2017 Mini Countryman is a new model, then again it isn't. The original, known as the Austin Mini Countryman, was a 1960s-era conveyance. It was a two-door wagon-like model also marketed as the Morris Mini Traveller.
In 2010, an all-new Mini Countryman rolled out and had a seven-year model run. But the US market never had it.
As for the second-generation Countryman, Mini had the US market in its viewfinder when designing it. Longer and wider than the previous model, the 2017 Countryman made its global debut at the Los Angeles Auto Show in November 2016, going on sale stateside a few months later.
2017 Mini Cooper Countryman
Stretching and widening the second-generation Countryman may seem like an odd direction to take, but in this case "necessity is the mother of invention," a step required to reach North American consumers who find nothing cute about having one's knees locked in place while riding in the rear seat. Thus, the additional eight inches between axles and a track widened by 3.7 inches means there is ample room for four, even five in a pinch.
In all, there are six Countryman models to consider. Because we're on the cusp of a new model year, 2018 prices prevail here. Add $850 for the unavoidable destination and handling charge.
The product line starts out with the standard Countryman ($26,600), followed by the Countryman ALL4 ($28,600). Succeeding models include the S Countryman ($31,200) and S Countryman 4ALL ($31,700), with the John Cooper Works Countryman ALL4 capping the product line at $37,800.
That's five models and I mentioned six. Ah, yes, Mini now has a plug-in version, officially known as the Mini Cooper S E Countryman ALL4. That's a long name for a PHEV, a model with a base price of $36,800 and introduced for the 2018 model year. Owners may be eligible for up to $4,000 in federal tax credits as well as state and local incentives, where available.
Under the Hood
All "S" models have a 2.0-liter, TwinPower twin-scroll four-cylinder engine. Generating 189 horsepower and 207 pound-feet of torque, that's the same engine powering the heralded BMW 3 Series. Furthermore, it has a slight power edge over the bimmer, which delivers 180 horsepower and 200 pound-feet of torque. A six-speed manual gearbox comes standard; an 8-speed automatic transmission is also available.
The standard driver is a 1.5-liter, turbocharged three-cylinder engine with an output of 134 horsepower and 162 pound-feet of torque. The same transmission choices found in the "S" are available here.
Oddly, the PHEV model with both the "S" and "E" designations has the three-cylinder engine. That said, it offers the best performance — 221 combined system horsepower and 284 pound-feet of torque. There, you'll find a six-speed automatic transmission along with all-wheel drive.
A Matter of Style
The Mini Countryman gets its larger size from a modular or transposable platform. This means it can support a variety of vehicles based on its front-wheel-drive platform with available all-wheel drive. Models such as the Chinese-only BMW 1 Series, broader market 2 Series SUVs, and the global BMW X1 share this particular platform, reducing costs, while allowing BMW to bring forth additional models. Notably, the Countryman rides on a platform that isn't shared with the smallest Minis.
What's shared amongst all Mini models is a common canvas or design style. Oval headlights and fog lamps, and a rounded top grille dress the front fascia. Other signature elements include its compressed profile marked by firm shoulders, contrasting wheel wells, available alloy wheels, and a rear haunch. From the rear are vertical combination lamps and rear fog lights. Smoked out roof pillars and dual exhaust tips are other features of note.
Standard equipment includes 15-inch Silver Heli spoke wheels set within all-season tires. Optional wheel designs are many and cover the 16-, 17-, and 18-inch range. All models come with heated side mirrors with washers. Design upgrades bring in a panoramic sunroof ($100), hood stripes, roof rails, spoiler, and chrome line trim.
Inside, you'll find a cabin with a premium look and feel. My S ALL4 Countryman model came lavishly appointed and seemed as if BMW designers were set loose on the interior. Standard imitation leather seats give way to cloth, leather/cloth, and leather seats elsewhere. Behind the front bucket seats is a 40:20:40 bench seat. Allow me to say this: the deep cut-outs in the back of the front seats make the rear seat quite bearable for two. What about a third individual? In a pinch, one will fit. But why bother?
My loaner had both the leather seats and something I value immensely — front seat extenders. Yes, both the driver and the front passenger can have them — for anyone who spends long times behind the wheel, the extra thigh support offered is terrific as it also relieves stress on the lower spine.
As for the rest of the cabin, you'll find a "well rounded" look throughout. And I don't just mean quality, but style as in the instrument panel, center console display, dials, knobs, vents, and door handles. It is a theme common to Mini and amplified inside the Countryman.
Standard interior equipment runs the gamut from keyless entry and push-button start to full power accessories. You'll also find sliding and reclining rear seats, backrests, and heated seats in all-wheel-drive models.
Package options include Premium — power front seats, upgraded audio system, power tailgate, and privacy glass ($2,000), Convenience — alarm system, folding cargo floor, folding rear center armrest with cup holders, a fold-out picnic cushion or space save tired, and additional 12-volt outlets ($750), and Cold Weather — heated front seats and automatic dimming and power-folding mirrors ($750).
Safety and Technology Features
The 2017 Countryman is an Insurance Institute for Highway Safety (IIHS) Top Safety Pick recipient. This means the Countryman achieved top scores in all five crashworthiness categories. The institute also recognized the Countryman for its available front crash prevention system.
Standard safety equipment includes a rearview camera and rear park distance control. Optional features include front park distance control and parking assistant for parallel parking. The available MINI Driving Assistant ($1,000) brings in collision warning with city braking function, camera-based adaptive cruise control, pedestrian warning with initial brake function, high beam assistant and road sign detection.
The standard 6.5-inch color display includes MINI Connected apps, Bluetooth connectivity, and a six-speaker audio system. Options include a 12-speaker Harman/Kardon audio system and an 8.8-inch touchscreen navigation system with a redesigned user interface and operating system.
Mini Countryman S: The Drive
Alas, my loaner model did not come with a manual gearbox. But, the combination of a TwinTurbo engine with an eight-speed automatic transmission suited me just fine.
Unlike some other turbos, the BMW TwinTurbo with twin scroll behaves as if there are two turbos present, instead of one. Here, this engine gathers engine exhaust from each cylinder bay in alternating sequence before routing to the turbine. The alternating pulses help mitigate turbo lag, the bane of this type of forced-induction engine. There are other factors at work to produce power. Ultimately, you have an engine that behaves like a small V6 and that makes for an amazing amount of power for a small car.
What also helps this model is that it is small and sits relatively close to the ground. That's an important distinction from other vehicles in this segment — Mini considers the Countryman a crossover utility vehicle. But it is much more like the Volkswagen Golf Alltrack than models such as the Jeep Renegade, Honda HR-V, and Mazda CX-3.
As mentioned earlier, my test model had the driver seat extender. It is a difference maker in luxury models and a huge benefit to such a small vehicle. I found the car rode very well for a compact and the performance was more than adequate…even fun. You get a lot of up front power along with the extra kick you want from the turbo. Handling is firm with decent feedback.
Mini Countryman: Parting Thoughts
The 2017 Countryman successfully carries the Mini theme to a higher level, imbuing this model with the best combination of Mini looks, BMW engineering, and fun-to-drive characteristics. However, price creep can push this small crossover up near $40,000 and at a cost higher than any competitor and in line with some luxury models, including BMW's own X1.
2017 Mini Cooper S ALL4 Countryman
Sticker price from $31,100
Price as tested: $38,450
Seats 5 occupants
Engine: 2.0-liter twin-turbo I4 gas
189 horsepower @ 5,000 RPM
207 foot-pounds of torque @ 1,350 RPM
8-speed automatic transmission
Wheelbase: 105.1 inches
Length: 169.8 inches
Width: 71.7 inches
Height: 61.3 inches
Passenger volume: NR
Storage volume: 17.6 (behind 2nd row)/47.6 (behind 1st row) cubic feet
Towing capacity: NR
EPA: 23/32 mpg (gas)
Premium grade gasoline
Fuel tank: 16.1 gallons (gas)
Curb weight: From 3,629 pounds
IIHS safety rating: Top Safety Pick
Limited vehicle warranty: 4 years/50,000 miles
Powertrain warranty: 4 years/50,000 miles
Corrosion warranty: 12 years/unlimited miles
Vehicle assembly: Born, Netherlands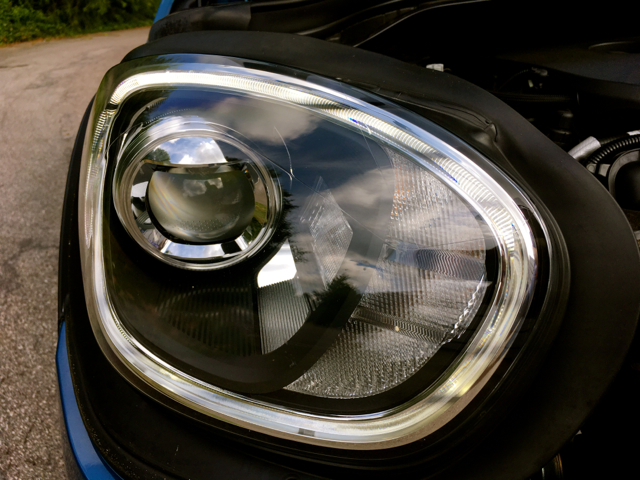 ---
See Also — Drop Top Fun: 2016 Mini Cooper S Convertible
Photos copyright Auto Trends Magazine. All rights reserved.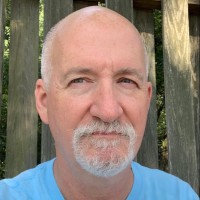 Latest posts by Matthew Keegan
(see all)