Pictured: The chassis of Mazda large gasoline engine vehicles with a PHEV.
Mazda outlines its plans for an electric future with Zoom Zoom.
---
Earlier this month, we learned that Mazda will drop a pair of models from its U.S. portfolio this year. Both the small CX-3 crossover and the midsize Mazda6 sedan will no longer be sold in America. However, these vehicles will continue in other markets.
The move to cut two models comes as the segment for midsize sedans continues to shrink. As for the CX-3 it is essentially overlapped by the CX-30. With the utility vehicle roster cut to three, we won't see the end of what Mazda has planned. Far from it.
Sustainable Zoom Zoom 2030
Just as Mazda's US division was announcing cuts, Mazda Global rolled out its plans. Dubbed "Sustainable Zoom Zoom 2030," the plan dovetails with the company's effort to become carbon neutral by 2050. Specifically, it is medium-term initiative that will move the company deep into the electrification sphere.
No, Mazda is not giving up on internal combustion engines. In fact, an inline-six-cylinder engine is in the works for the global Mazda6. Mazda will also continue to develop or update gas and diesel engines, although the latter will not head to the states.
The heart of Mazda's initiative is a unique EV platform it calls "SKYACTIV EV Scalable Architecture." This platform will roll out in 2025 and cover EVs "with various vehicle sizes and body types."
Near-Term Solutions
Just ahead of that mid-term plan and covering the years 2022 to 2025, are vehicles based on the "SKYACTIV Multi-Solution Scalable Architecture." In this example, consumers in Japan, China, Europe, and the US will benefit from 13 new models comprised of five hybrids, five plug-in hybrids, and three EV models. We expect most of the electrified models will be based on existing model lines.
According to the company's projections, Mazda expects that by 2030, 100 percent of its products will have some type of electrification. Thus, 25 percent of its global sales should represent electrified vehicles by then.
Mazda's Safety Initiative
Just as Mazda plans to electrify its vehicle portfolio, the company will work toward improving safety technologies. Specifically, Mazda says it is "working on deploying our human-centric autonomous driving system" it calls "Mazda Co-Pilot Concept."
This system monitors the driver's attention at all times. Notably, if it detects a sudden change in the driver's physical condition, the vehicle will immediately switch to autonomous driving. Consequently, the system will bring the vehicle to a stop and place an emergency call. The initial step in this process is called "Mazda Co-Pilot 1.0" and it is set to roll out in the company's large products in 2022.
Connected Services
Mazda will also work toward improving its software technology to manage the next-generation Mobility as a Service (Maas), allowing for over-the-air (OTA) updates. We have seen OTA spread in recent years with Tesla kicking things off and other manufacturers following.
Further, Mazda will work with four other Japanese OEMs to jointly develop standard engineering specifications covering next-generation in-vehicle communication devices. This move will allow for much-need standardization and reduce the stress consumers face with systems that are a work in progress and not aligned with each other.
Lastly, Mazda will work on developing its electric and electronic architecture to "enable the speedy processing of data inside and outside a vehicle." In all, the various Mazda initiatives should help this automaker make its pivot to electrification, while improving on its safety and connected service initiatives.
Mazda Zoom Zoom
Finally, we like that Mazda is resurrecting its "Zoom Zoom" mantra, at least for the mid-term electrification initiative. That tagline was one of the most popular ones in this industry earlier this century and remains one of the most recognizable mantras in all of the auto industry today.
---
See Also — The Premium and Elegant Mazda CX-9 SUV
EV platform rendering courtesy of Mazda.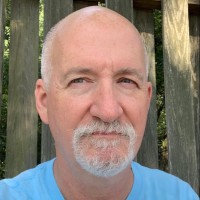 Latest posts by Matthew Keegan
(see all)