Autonomous driving test facilities are few in number. The University of Michigan and the Michigan Department of Transportation have partnered to build Mcity, a facility where connected cars and autonomous driving can be put through the paces.
It is understood that driverless vehicles will eventually become commonplace on America's roads. What is not yet clear is when this will happen. Indeed, there are obstacles that may slow down the process, including state and federal regulations, insurance industry oversight, and consumer acceptance. The technology is there, but the barriers must be removed.
On Monday, the University of Michigan launched Mcity, its 32-acre controlled environment designed to advance connected car and autonomous vehicle technologies. The city within the city of Ann Arbor will provide a unique environment for manufacturers, regulators, suppliers and insurance companies to help make autonomous driving a reality.
State and Industry Cooperation
Mcity was founded by the University of Michigan and the Michigan Department of Transportation (MDOT). Together, the two invested more than $10 million in the test facility and 15 companies, including automotive manufacturers, insurance companies, technology companies and industry suppliers are contributing $1 million over the first three years. An additional 33 companies are contributing $150,000 over that span.
"We believe that this transformation to connected and automated mobility will be a game changer for safety, for efficiency, for energy, and for accessibility," said Peter Sweatman, director of the U-M Mobility Transformation Center. "Our cities will be much better to live in, our suburbs will be much better to live in. These technologies truly open the door to 21st century mobility."
Michigan remains the top state for producing cars as well as for research and development. The Wolverine State has also been at the forefront of connected vehicle technologies, something that Mcity is designed to advance.
"We've been a world leader in innovation, especially in terms of mobility," said Michigan Gov. Rick Snyder. "We put the world on wheels. We transformed how the world moved. Michigan is uniquely positioned to continue to be a leader in mobility, and the University of Michigan's new Mcity will play a critical role in that future."
Real World Surroundings
Mcity was designed to mimic real world conditions. Thus, the environment includes a carefully designed network of roads along with traffic signs and signals, street lights, construction obstacles, sidewalks and, yes, building facades. The initiative was designed to provide surroundings that will allow emerging technologies to be tested in a controlled environment.
"There are many challenges ahead as automated vehicles are increasingly deployed on real roadways," Sweatman said. "Mcity is a safe, controlled, and realistic environment where we are going to figure out how the incredible potential of connected and automated vehicles can be realized quickly, efficiently and safely."
Mcity: Vehicle to Vehicle Communication
Mcity will permit vehicles to talk with each other, even around blind corners, as well as to the infrastructure. The locale will help vehicles determine when a person crosses the road in front of a car as well as detecting when a dog does likewise.
As important as Mcity is for building an autonomous vehicle network, it is only the first step that the University of Michigan, the UDOT and its partners will take. Real world deployment will expand to Ann Arbor proper where connected cars are already traversing the city's streets. From there, the entire southeast region of the state will become the testing ground, simulating driving conditions throughout the country.
Thus, from a controlled environment with just scores of vehicles at work, the deployment will expand to as many as 9,000 vehicles in Ann Arbor to 20,000 vehicles in the southeast Michigan region. Further, a 2,000-vehicle mobility service of connected and automated vehicles will be deployed in Ann Arbor.
For more information, check out the U-M Mobility Transformation Center.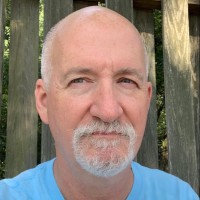 Latest posts by Matthew Keegan
(see all)