Note: This post may contain affiliate links. That means we may earn a small commission for qualifying purchases at no cost to you.
Younger readers probably won't remember Steve McQueen, the Hollywood actor who died in 1980 from mesothelioma. Avid car enthusiasts know who McQueen is, at least they recognize him as the Lt. Frank Bullitt in the 1968 classic car chase movie, Bullitt.
That movie featured what is perhaps the best car chase filmed of all time – pitting a Ford Mustang against a Dodge Charger.
Most scenes shot of Lt. Bullitt behind the wheel were of McQueen himself, who was filmed traveling at times at speeds in excess of 110 mph on the streets of San Francisco. Today's actors would require a stunt double, but not McQueen. Then again, no city would issue the proper permits for such daring driving.
Motorhead McQueen
Much has been written about Steve McQueen since his death, but no article or book has taken readers to the machines he owned himself – cars and motorcycles he drove and owned personally.
That changed in 2007 when author Matt Stone's book, "McQueen's Machines – The Cars and Bikes of a Hollywood Icon," was released in hardcover. In 2010, a soft cover edition had also been released, a copy which I managed to obtain and review.
Chad McQueen, Steve's son from his first of three marriages, provided the forward. That's important because the McQueen family felt one aspect of the actor's life had remained untold. Stone's book fills in the gap, offering a personal perspective of the Hollywood superstar to successfully complete the story.
Stone takes the reader back to the early years of McQueen's acting life when a series of young Hollywood stars arose following World War II. Those actors, including Jimmy Dean, sported the machismo rarely seen today – guys who looked buff and weren't afraid to play the part too.
Car, bikes, pretty girls and outlaws go together and were part of the narration. Even if you forgot the gal or can't recall the felon, you most certainly recognized the wheels. Whoever said that motorheads are one dimensional?
Digging Deeper
The meat of "McQueens Machines" is found in the first four of five lengthy and picture filled chapters where we get a look into McQueen's garage, what he drove on screen, his track appearances, followed by his bike adventures. Chapter 5, however, offers a touching look at his legacy, rounding out the persona of Mr. McQueen.
So, what kind of cars did McQueen own, drive and race? If I told you that he owned a 1967 Mini Cooper S, you might be surprised. How does that kind of car fit into character?
Quite frankly, it doesn't or at least in the person of the McQueen you think you knew. The actor loved his fast cars, but he also appreciated the quirky, common cars we drive ourselves.
Fast Paced
Driven/Owned By McQueen
1953

Siata 208S

1958 Porsche Speedster 1600 Super
1957 Jaguar XK-SS
1963 Ferrari 250 Lusso
1967 Mini Cooper S
1969 Porsche 911S
1949 Cadillac Series 62
1968 Ford Mustang GT 390
1971 Husqvarna 400CR
1946 Indian Chief
One of the earliest fast cars associated with McQueen was a 1958 Porsche Speedster 1600 Super roadster, the first new car purchased by McQueen new. At age 28, McQueen was a Hollywood legend in the making, affording whatever car he wanted.
The Speedster is important as it was made to attract people to the Porsche brand and it was incredible on the race track. Indeed, the actor customized this roadster himself, removing the bumpers, putting in a racing road screen and adding a roll bar.
He then took the car to several Southern California SCCA meets where he showcased both his ride and personal driving skills. Notably, McQueen later sold and then repurchased that car which is now owned by his son, Chad.
Ferrari is as exotic a brand as they come and McQueen was gifted a Ferrari GT Berlinetta Lusso, a Pininfarina designed sportscars featuring a detuned V-12 engine. That car was given to McQueen by his wife, Neile, for his 34th birthday, rated at 250 horsepower and having a top speed of 150 mph.
Certainly, McQueen tested those speed limitations and was fond of taking circuitous rides from L.A. To San Francisco, winding through Big Sur, Lake Tahoe, Death Valley and home to L.A. That car, however, burned oil and was rebuilt in 1967 before McQueen decided to move on to a Mini and NART Spyder.
McQueen's penchant for fast cars is well known, but he also drove sedate Detroit iron including a Hudson Wasp, '57 Chevy Bel Air convertible and various Chevy, GMC and Ford trucks.
On the screen those cars included Porsche and Ferrari race cars in Le Mans and a 1951 Chevrolet convertible used in The Hunter, filmed just three months before his death. McQueen was fond of bikes too, enjoying various Triumph, Husqvarna, BSA and Honda models on film and in his personal journeys.
Killer Cancer
Sadly, it was a disease now loved by lawyers seeking to launch class action suits – mesothelioma – that did McQueen in. A rarity to this day, mesothelioma is a vicious and incurable disease, one that is attributed to asbestos exposure.
Before his death the actor noted his exposure to asbestos while serving in the U.S. Marine Corps., receiving a commendation for having saved five Marines in a training accident.
---
See Also – Reviewed: Curves Scotland: Number 8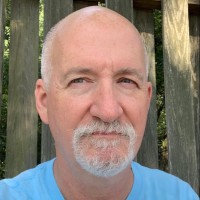 Latest posts by Matthew Keegan
(see all)
NOTE: We are a participant in the Amazon Services LLC Associates Program, an affiliate advertising program designed to provide a means for us to earn fees by linking to Amazon.com and affiliated sites.