GLK250 is priced from $38,950.
The German car manufacturers including Mercedes Benz have taken a leadership position in introducing new diesel products in recent years. Along with BMW and the Volkswagen Group, today's diesel engines are quieter, fuel efficient and clean burning. They are also 50-state compliant as the current crop of diesels meet the toughest emissions requirements out there including California's.
That Mercedes is important player in this growing segment has not been lost on enthusiasts. What some people may have missed is that the brand is now willing to take some risks by introducing a four cylinder diesel to its GLK-Class line. The GLK-Class is its smallest SUV, a vehicle that arrived on the market for the 2010 model year.
GLK250 BlueTec SUV
Late last month, the 2013 GLK250 BlueTec SUV went on sale, a five-passenger unibody model powered by a 2.1-liter inline four biturbo diesel. The new model makes 200 horsepower at 3,800 rpm and has an output of 369 foot-pounds of torque at 1,600 to 1,800 rpm. Mercedes pairs this engine with a seven-speed automatic transmission.
Fuel economy has been estimated at 24 mpg in the city and 33 mpg on the highway. That compares to the 19 mpg in the city and 25 mpg on the highway fuel economy for the gas-powered version. The "petrol" model, however, is outfitted with a 3.5-liter six cylinder engine.
---
See Also — Introducing the All-New 2020 Mercedes-Benz GLE SUV
---
Pricing and Specifications
Pricing for the GLK250 BlueTec model is just $1,400 above the base price for the GLK350. Moreover, the diesel model comes equipped with all-wheel-drive, an option with the gas version that actually prices that model about $500 above the diesel. Clearly, Mercedes-Benz has priced the diesel aggressively in a move that it hopes will pay off in sizable sales.
The new diesel will also find a home in upcoming Mercedes-Benz models including the all-new E-Class sedan arriving this fall and in the next generation C-Class slated for roll out in 2015 notes Alisa Priddle, writing for the Detroit Free Press. Both model lines currently offer six cylinder diesel engines.
The GLK-Class competes in the small luxury SUV segment with the Audi Q5, Acura's RDX, the BMW X3 and Cadillac's SRX. This model sits on a 108.5-inch wheelbase and measures 178.3 inches long by 60.7 inches wide and is 66.9 inches tall. Standard cargo capacity of 23.3 cubic feet can be extended to 54.7 cubic feet with the rear seat folded down.
Rising Diesel Demand
Demand for diesel products is on the upswing with the Diesel Technology Forum reporting a 24.3 percent increase in diesel vehicle registrations for the three-year period ending Dec. 31, 2012. Currently about 3 percent of all registered vehicles in the US are diesels with some analysts forecasting growth to as much as 10 percent by 2020.
Expect that Mercedes-Benz will continue to have a prominent place in future diesel offerings with the GLK250 just one of many models now available for your review.
---
See Also — Looking Ahead: 2017 Mercedes-AMG C63 Coupe
GLK250 BlueTec SUV photo courtesy of Mercedes-Benz USA.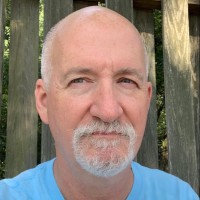 Latest posts by Matthew Keegan
(see all)