In the near future, checking tire pressure may become a thing of the past thanks to innovative technology. Specifically, tire manufacturer Michelin and the General Motors Company (GM) are collaborating on updated tire technology that will eliminate the risk of flat tires and blowouts in passenger vehicles equipped with Uptis (Unique Puncture-Proof Tire System) tires. The new tires may appear as soon as 2024 on the Chevrolet Bolt EV.
---
---
Movin'On Summit Announcement
The two manufacturers jointly announced the engineering and technology breakthrough at the Movin'On Summit for sustainable mobility in Montreal on Tuesday. Later this year, the automaker will begin real-world testing and verification of the Uptis Prototype on a Michigan test group of Chevrolet Bolt EVs. The Bolt is GM's electric vehicle, introduced in 2017 and sporting a 238-mile electric range.
"General Motors is excited about the possibilities that Uptis presents, and we are thrilled to collaborate with Michelin on this breakthrough technology," said Steve Kiefer, senior vice president, Global Purchasing and Supply Chain, General Motors. "Uptis is an ideal fit for propelling the automotive industry into the future and a great example of how our customers benefit when we collaborate and innovate with our supplier partners."
Scrappage Reduction; No Replacement Tires
Flats and blowouts are no longer an issue in vehicles equipped with Uptis tires. As a result, the Michelin tires offer a significant tie-in to GM's goal of reducing the number of raw tires used and resultant waste, which is also related to the automaker's goal of eventually reaching zero crashes, zero emissions, and zero congestion.
In particular, the new tires will reduce the number of punctured or damaged tires that must be scrapped ahead of the end of their life cycle. Indeed, Michelin estimates that approximately 20 percent of tires are scrapped annually due to punctures or irregular wear.
Further, it also reduces the use of raw materials as the new technology eliminates the need for spare tires. Replacement tires would also not be needed early on in the life cycle.
---
---
Say Farewell to Blowouts
The Uptis tires are engineered to last longer as they also eliminate irregular wear and tear caused by improper inflation. Related car accidents caused by flats and blowouts will make driving safer for all.
Michelin says its innovative tires are composed of composite rubber and a "proprietary innovative high-strength resin with embedded fiberglass." These tires are set within an aluminum wheel assembly.
TPMS sensor replacement will also be a thing of the past.
Autonomous and Electric Vehicles
The company says its tires are specially designed for new forms of mobility, including autonomous and electric vehicles. Moreover, Uptis represents a key component of the tire manufacturer's VISION concept, which comprises four pillars of innovation: airless, connected, 3D-printed and 100% sustainable (renewable and bio-sourced) tires.
As for the Moving'On Summit, this year's event is the third annual meeting of sustainability. Since its inception, the summit has been backed by Michelin, which also conceived it.
This year's summit focuses on five themes of significance:
1. Decarbonization and air quality.
2. Multimodal urban transit and society.
3. Innovative technologies.
4. Goods transportation and multimodality.
5. Circular economy.
The summit welcomes thought leaders from around the world who engage in working sessions, group discussions, and presentations. It also includes "brain dates" whereby participants are paired for 30-minute discussions to share one-to-one ideas based on common interests.
Lastly, the conference includes opportunities for participants to take a seat on zero-emission electric buses and test drive such vehicles as the Toyota Mirai, BMW I8 Roadster, and the BMW IS3 REX.
---
See Also — Tire Sidewall Code Deciphering 101
Photos coyright GM Company.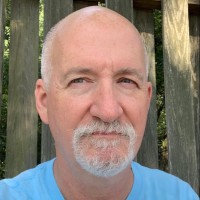 Latest posts by Matthew Keegan
(see all)