Uniform Lighting Lens
University students often lend businesses a hand in developing or improving technologies that make various consumer goods better. At Michigan Technological University, Consumer Product Manufacturing Enterprise students worked with Blue Marble Security Enterprise to test 3M's Uniform Lighting Lens to investigate the optical properties of the micro-patterned polycarbonate material. Four years after the testing was completed, the material can now be found in several 2013 models.
A former student and project participant, Brett Spigarelli, is now a PhD candidate in chemical engineering at Michigan Tech. He currently serves as a CPM advisor and was on the team that tested the materials. Spigarelli noted that the project was a good example of getting students involved with problems of interest to industry.
Uniform Lighting Lens
3M's ULL is all about dispersing the light from light emitting diodes in a bid to increase effectiveness while yielding comparable energy savings to halogen bulbs. ULL is a film and the task the students undertook was to ensure that it held up under rigorous manufacturing conditions. 3M enlisted the help of Michigan Tech students in early 2009 with more than 25 students participating.
Tony Rogers, faculty advisor to CPM, hailed the cooperation between industry and academia that enabled students to work with managers and engineers to find a solution. Rogers noted that such experience is especially beneficial to students as they seek employment beyond their university years.
Spigarelli added that the experience helped the doctoral candidate uncover his interests including leadership. Specifically, he credits the project with helping him to discover his career path.
Michigan Tech
Michigan Tech is a public research university and has been named by Edmunds as one of the top automotive colleges and universities in the United States. Its Blue Marble Security Enterprise makes it possible for students to work with a professional team, develop leadership skills, produce fresh ideas, tackle challenges and to network with industry influencers.
ULL technology got its first look in the all-new 2013 Buick Enclave according to 3M. The company also showcased its product at its 2012 Transportation Summit in Detroit this past October, noting that it can create signature images to generate brand differentiation. That differentiation is important for industry and consumers alike.
Expect much more widespread application of this material throughout the industry in coming years.
---
See Also — Introducing the Second-Generation GMC Acadia
Photo courtesy of 3M.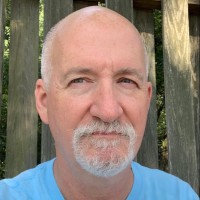 Latest posts by Matthew Keegan
(see all)