What some men and women encounter as they approach the midpoint of their lives. For some, car buying satisfies their quest to harness a slice of their once remembered youthful past.
Some men and women, especially when they hit a certain age, make impulsive decisions, including not a few that they may regret later. One of those milestones is middle age, a time when certain individuals may feel that life is speeding by way too fast to not slow down a bit and do something different. Like to purchase a new car.
Midlife Crisis Car
Indeed, in a recently released survey of 1,005 adults, the term "midlife crisis car" has acknowledged perceptions about certain consumers of note. Specifically, one in four Americans indicated that they would consider purchasing a car associated with their personal midlife crisis. And what they would buy depends largely on quantifiable demographic factors, including their gender and where they reside.
Almost 30 percent of men indicated that would very or be somewhat likely to buy a car when experiencing a midlife crisis. Likewise, that figure corresponds to 21 percent of women. For him, a black sports car would be the top choice. In similar fashion, a red sport utility vehicle would satisfy her urge. Overall, a new sports car was the foremost preference.
"The traditional sports car is no longer the favorite midlife crisis car choice for everyone. SUVs are becoming more popular as midlife crisis cars among women and in the Midwest," said Cliff Wood, CarMax executive vice president of stores.
Vibrant Hues, Tantalizing Pigments
And with black (20 percent) being the new red, the survey revealed that silver/gray (19 percent) is the second color choice. As for red, it was tied with blue as the third coloration of choice, with 17 percent each. Surprisingly, another flashy chroma, yellow, barely registered — finishing as the color of choice for just 2 percent of the respondents.
Not all areas of the country were equally represented in how they would act in response to a midlife crisis, especially when it came to a vehicle purchase. In fact, people living in the South led the way with more than 30 percent of respondents indicating that they were very or somewhat likely to buy one.
On the other hand, Midwesterners showed the most restraint with at least 80 percent of them indicating that they were not very likely or not likely at all to make a crisis acquisition. Moreover, for those in the Midwest who concurred that a purchase would coincide with a personal crisis, an SUV was the top selection — representing the only region in the country where "sports car" was not the preeminent choice.
Body Styles to Satisfy an Urge
Collectively, 20 percent of new vehicle purchases would go to a sports car. Another 17 percent indicated that an SUV would be in the offing, followed by 15 percent opting for a sedan. Who knew that four doors could ensue such an intimate catastrophe?
So, how about you? Is there a midlife crisis just waiting to happen or have you long sailed past that milestone? To be sure, a midlife crisis is no laughing matter for those that are experiencing one, although buying a new car may assuage those feelings and enable at least some people to enjoy the ride of their dreams.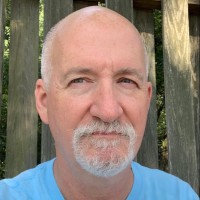 Latest posts by Matthew Keegan
(see all)