The Hyundai Sonata is not the best selling vehicle in the midsize segment. That honor belongs to the Toyota Camry.
As a matter of fact, the Sonata trails the Camry, Honda Accord, Nissan Altima and the Ford Fusion. And at present, it is running neck and neck with the Chevrolet Malibu for a distant fifth place. Yet, if there is one vehicle that has redefined the D-segment (midsize models), the Sonata would be it.
Introduced in early 2010 as a 2011 model, the current Hyundai Sonata threw the style gauntlet down. That gauntlet had "no more boring vehicles" written all over it, serving notice to consumers that inspiring design was not limited to luxury models. Consumers responded in kind, snapping up Sonatas and nearly doubling model sales in just three years.
The big Sonata redo of 2010 set off a chain of new or refreshed D-segment models from competitors, forced to up the styling ante and counter Hyundai's then 35 mpg fuel leadership. The most significant changes have come from Nissan and Ford with Hyundai's corporate cousin getting in the act too with its dashing Kia Optima.
2014 Hyundai Sonata Limited
Although just four years have come and gone, Hyundai is already planning a new Sonata. That seventh-generation model goes on sale early this summer, a slightly larger sedan at that. However, the next-generation model was not what I received. Instead, I was handed the keys to a 2014 Hyundai Sonata Limited ($27,000) to serve as my most recent weekly driver.
Hyundai prices the 2014 Sonata from $21,450 (GLS) and positions an SE model ($24,300) smack in the middle. All GLS, SE and Limited editions are powered by a 2.4-liter four-cylinder engine making 190 horsepower at 6,300 rpm and 179 pound-feet of torque at 4,250 rpm.
You can also choose a Sonata with a 2.0-liter turbocharged four-cylinder engine. If you do, you will be treated to 274 horsepower at 6,000 rpm and 269 foot-pounds of torque at 1,750. Both engines are paired with a six-speed automatic transmission with manual shifting capabilities. Hyundai offers two turbo editions: $25,850 for the SE 2.0T and $28,550 for the Limited 2.0T. A hybrid model is also available and was previously tested by Auto Trends.
Sleek Exterior
Although the Sonata's current design has been around for a few years, it still pushes the styling envelope for its segment.
Its bold grille is flanked by a pair of curvilinear light assemblies that includes its headlamps, LED lights and turn signal indicators. Fog lamps are standard with the Sonata Limited.
"Fluidic sculpture" is what Hyundai calls the Sonata's design language, what delivers a sweeping motion from bumper to bumper. In between, this sedan features very pronounced character lines that run from the front fascia and across the hood and are further delineated by strong profile lines across the upper and lower door panels before disappearing near the end of the sedan. The rear deck is a bit less striking, but it still manages to provide an upscale motif.
Upscale Interior
Inside, the styling drama continues with similar arched lines running across the dashboard, along the door panels and around the cockpit.
The instrument panel is dominated by a pair of oversized analog displays accented with brightwork trim. A digital driver's information center is between the two.
The center stack offers a full-color screen that provides access to Hyundai's BlueLink Infotainment system with music, navigation and media functions. In my one test of the navigation feature, it quickly provided directions to my destination, delivering pleasant voice instructed turn-by-turn guidance. Knobs and switches control the audio and climate control systems beneath that. USB and auxiliary ports and a pair of 12-volt outlets are at the base of the stack along with multiple storage compartments including a deep, enclosable unit suitable for housing your smartphone or wallet.
Hyundai offers no surprises when it comes to the placement of the drive controls with secondary controls located right on the steering wheel, on the door panel or on a control stalk jutting out of the steering wheel. The power-operated driver's seat was comfortable, offering ample leg, arm and thigh support. The same could be said for the front passenger seat although that seat does not offer a power feature. Heating and cooling front seats and heated rear seats are standard with the Hyundai Sonata Limited.
The 60-40 split rear seat is also comfortable, but take note that the receding roofline does limit your headroom. Standing at just under 6 feet tall, my head touches the ceiling when I was seated in the rear. Other analysts have noted that the Sonata's headroom is one of the best in its class, but if someone in your family is tall or relegated to the back seat, you might want to sit back there first to see what I mean. Rear seating is otherwise excellent for two and good for three people especially if the middle rider is not an adult.
---
2014 Hyundai Sonata Limited
View manufacturer details and pricing
---
On the Road
If you are looking for robust performance with the Hyundai Sonata, the standard engine will disappoint you. Given that I did not have access to the turbo edition, those that crave more power will definitely want to consider the boosted model.
The standard Sonata features keyless entry and push-button start with the transmission stick situated between the front seats. Turn on the engine, slip the transmission into gear and you will find adequate power at the ready. You will also hear a generous amount of engine noise, raising to a whine when you push the accelerator to the floor. Not as refined sounding as other cars in this class that I have driven, but hardly worth complaining about.
Torque steer was minimal with only a slight nudge to either side when pressing the pedal to metal. Steering is good, though at times squishy — on a few occasions I found myself holding on to the wheel a bit tighter as the road rose and fell before me. Braking was also good with the attendant traction control, stability control, ABS and brake assist at work.
The ride offered no surprises which is the type of response I expected from this front-wheel-drive sedan. The Sonata has 110 inches between its front and back wheels for the longest wheelbase in its class. Its suspension is noticeably soft, likely what most buyers prefer. Choose the turbo and a sport-tuned suspension is included.
Sonata Technology Package
Opting for the Hyundai Sonata Limited and in this case, one loaded with a technology package ($3,000) pushed its final price to $31,120. That package included a panoramic sunroof with tilt and two shades, HID Xenon headlamps, LED tail lights, a navigation system, and a 400-watt Infinity audio system. Even so, I kept thinking about the slightly larger Hyundai Azera sedan that I had in March with a V-6 engine and even more amenities. At the higher end of the Sonata price spectrum, the base Azera comes into play.
You may also want to look at the Sonata Hybrid ($26,000) a model that can be packed with many of the amenities found in the gas-only Limited and for about the same price. The hybrid is rated 36 mpg in the city and 40 mpg on the highway, offering considerably better fuel economy numbers than the standard model.
2014 Hyundai Sonata Limited
Sticker price from $27,000
Price as tested: $31,120
Seats 5 occupants
2.4-liter 16-valve four cylinder engine
190 horsepower @ 6,300 rpm
179 foot-pounds of torque @ 4,250 rpm
3.46 inches bore by 3.82 inches stroke
Engine compression ratio: 11.3-to-1
6-speed automatic transmission
Wheelbase: 110 inches
Length: 189.8 inches
Width: 72.2 inches
Height: 57.9 inches
Passenger volume: 103.8 cubic feet
Storage volume: 16.4 cubic feet
Towing capacity: Not recommended
EPA: 24 mpg city, 35 mpg highway
Regular grade gasoline
Fuel tank: 18.5 gallons
Curb weight: From 3,245 to 3,428 pounds
IIHS safety rating: Good all categories except marginal in small overlap front testing
Safety features: Blind spot detection system
Limited vehicle warranty: 5 years/60,000 miles
Powertrain warranty: 10 years/100,000 miles
Corrosion warranty: 7 years/Unlimited miles
Vehicle assembly: Montgomery, Alabama
More Car Reviews
Trekking With a 2014 Audi Q7 TDI Quattro
Behind the Wheel of a 2014 Infiniti QX60 AWD
2014 Audi A6 TDI Quattro: Diesel Does It!
2014 Jeep Cherokee Trailhawk 4×4: Beyond the Nose
---
2014 Hyundai Sonata Limited photos copyright Auto Trends Magazine. All rights reserved.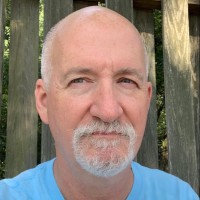 Latest posts by Matthew Keegan
(see all)