It is quite a feat when any vehicle makes 40 mpg on the highway. However, it is a much more noticeable accomplishment when a midsize sedan reaches that threshold and does so without a hybrid powertrain or a diesel engine under the hood. That's exactly what Mazda has done with one version of its Mazda6 sedan, a five-passenger front-wheel drive model that has raised the fuel mileage bar.
i-ELOOP Technology
Not every 2014 Mazda6 model makes 40 mpg, but those that are equipped with its i-ELOOP brake energy regeneration system do. Regenerative braking is usually a feature of hybrid models, but Mazda has outfitted certain models with i-ELOOP.
The Mazda i-ELOOP system does what regenerative brake systems are designed to do: harness kinetic energy and reuse it as electricity. That energy is obtained whenever the sedan decelerates and is stored for later use in a variable valve alternator. Unlike conventional alternators that charge to around 12 volts, the i-ELOOP alternator stores from 12 to 25 volts.
Essentially, i-ELOOP is a three-function system that regenerates, stores and uses kinetic energy to power the headlamps, turn signals, brake lights, the audio system and other electrical components. In doing so, energy that would normally be accessed from the engine is not used, thereby increasing fuel mileage by up to 10 percent.
"Mazda is again changing the game of automotive engineering, this time making fuel efficiency not seem as a compromise but a true complementary feature as part of the complete vehicle package," said Jim O'Sullivan, president and CEO, MNAO. "With the addition of i-ELOOP, the 2014 Mazda6 will achieve the best mileage for a non-hybrid midsize sedan. But fuel economy isn't the sole focus of our engineering and design teams, as being a leader in dynamics, design and safety create a win-win for the company and consumers."
Mazda6 Grand Touring Edition
Initially, i-ELOOP will be offered only with Grand Touring models as part of a GT Technology Package. The Mazda6 Grand Touring retails from $29,695 and the technology package adds $2,080 to that price. Besides i-ELOOP, the package includes adaptive cruise control, high beam control, a lane departure warning system, forward obstruction warning, active grille shutters and a sport mode button.
The two mpg mileage gain may not be worth the extra price consumers would pay for a full-loaded Mazda6. Indeed, the 2014 Mazda6 Sport when equipped with an automatic transmission, retails from $22,495 or about $9,000 less than an i-ELOOP-equipped model. For $24,495, the Mazda6 Touring edition brings in dual-zone climate control, larger wheels, a power drivers' seat, rear heated seats, a touchscreen display, HD radio and select safety systems.
If you want navigation and a Bose sound system, the $29,945 Grand Touring edition provides those features while still delivering 38 mpg on the highway. So, to achieve the 40 mpg threshold you need to pay an extra $2,080, a price that also gets you additional safety features. Fully loaded, a 2014 Mazda6 pushes into luxury sedan territory, virtually matching the $33,095 starting price for the 2014 Cadillac ATS sedan. Advanced technologies come at a price, but will Mazda6 shoppers bite? That remains to be seen.
Midsize Model Class
With its new 40 mpg rating, the 2014 Mazda6 inches ahead of the Nissan Altima, rated at 27 mpg in the city and 38 mpg on the highway. Competing midsize models that also deliver excellent fuel economy include a Ford Fusion model rated at 25 mpg city and 37 mpg on the highway, the Toyota Camry rated at 25 mpg around town and 35 mpg on the highway and the Kia Optima rated as high as 24 mpg in the city and 35 mpg on the highway.
There are also several hybrid models that approach the Mazda6′s price, while delivering better overall fuel economy and a suite of amenities. Auto Trends recently tested the Hyundai Sonata Hybrid Limited, a model that is rated at 36 mpg in the city, 40 mpg on the highway and is priced from $30,550.
---
See Also — Luscious Premium Sedan: 2017 Mazda6 Grand Touring
Mazda6 i-ELOOP chart courtesy of Mazda North American Operations.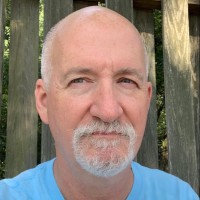 Latest posts by Matthew Keegan
(see all)