Small car…big fun!
Ah, Mini! You stole my heart and in more than one way. Your iconic, good looks are what caught my eyes and, yes, I managed to put up with the decaling found on the side mirrors, along the doors and on top of the roof just fine. What I liked best about you is that you're so full of personality as you bring a rare, premium feel to the small car segment.
I don't usually write love letters to my weekly drivers and my thoughts about a recent Mini Cooper S model shouldn't be considered such. Rather, Mini served up a model that was just a lot of fun and for the following nine reasons.
1. British at its best. Sure, Mini is now owned by German automaker BMW. Its distinct Britishness may be gone, but what you have left is a very good model. The current Mini is larger than the original, but the styling cues remain the same. Whatever made the original a worthy model in its own right has only been enhanced by BMW's influence. Yes, it is still assembled in Oxford, England with its engine from Germany and the transmission from Japan courtesy of Aisin.
2. Kissed by BMW. Speaking about BMW, the German make's influence on the model is undeniable. As tested, the Cooper S is powered by a 2.0-liter twin turbo four-cylinder engine — it is the same engine that powers the BMW 2 Series. In the Mini it is tuned tamer, but the four banger still cranks out 189 horsepower and 207 foot-pounds of torque. With just 2,700 pounds of weight to push around, it lives up to its "S" or sport appellation with distinction.
---
2014 Mini Cooper S
---
3. A manual transmission, but not this time. Alas, the test model did not come with a six-speed manual transmission. Instead, a six-speed automatic was served. Nevertheless, much driving fun was realized by putting the transmission in sport mode and using the paddle shifters. My personal preference is nearly always a manual (when one is available), but the fast shifting automatic gets the job done and does so with fun. Take each curve and twist of the road with full confidence with this smart handling Mini.
4. Upscale seating for the driver. There is no small car that I've driven over the past few years that offers the seating comfort of the Cooper S. Mini outfits the Cooper S with highly supportive and comfortable sport buck seats, covered in cloth and with leather sides. It wasn't just the support it provided that made the difference: a seat extender aced it for this diminutive people mover. That's a feature typically found in luxury cars.
5. Not too bad for the front passenger. Uh, forget the back seat. The Mini Cooper seats four, but the back seat is, well, a token addition. Two children in booster seats can fit, but getting a car seat in and out would be a big challenge. Don't punish adults by sitting in the leg-squishing rear seat even for a short drive. The front passenger seat is quite comfortable and also offers a seat extender. Push the seat all the way to the back and you have copious amounts of legroom. At the expense of anyone in the rear, of course.
6. Round is in. Very in. If you like personality in your small cars, the Mini Cooper S does not disappoint. The well-rounded interior makes use of a circular theme nearly everywhere. Behind the steering wheel is a circular speedometer with a half moon tachometer on its left side. The center screen, however, is the heart and soul of the car with its own circular design trimmed by glowing mood lighting. Circular knobs, rounded-tip switches, a circular shifter seat and a BMW-like iDrive control dial along with round speakers and near round headrests are also included. Rounded headlamps with circular LED lights are another feature of this model.
7. Limited storage, but then. Small cars have very little storage room, right? Well, Mini tries really hard to provide room, by making space where you might otherwise not find it. The glove box is small, but there is a secondary box above it in the instrument panel. The folding driver's arm rest has space large enough to hold your smartphone. Two cup holders are up front and one is in the back. Importantly, there is a hidden, sectioned storage compartment underneath the rear storage area. Fold down the rear seats and you'll get 38 cubic feet of storage space.
8. Enjoy the intersection of fuel economy and performance. Perhaps the best feature of the Mini Cooper S is that it combines excellent performance with superior fuel economy. Instead of the standard turbocharged 1.5-liter three-cylinder engine, you get a twin-turbo four-cylinder engine. You enjoy excellent off the mark acceleration and can pass anything on the highway with certainty. Moreover, this model delivers 27 mpg in the city and 38 mpg on the highway — impressive numbers that won't have you regretting the extra power.
9. The power to surprise. Sure, it is an option, but having head-up display is a nice feature. Especially when it appears on a small screen that emerges from the dashboard to project the speed limit. Personally, I would have designed a more comprehensive system to show navigational directional arrows and the local speed limit. Still, the optional navigation system was a welcome surprise. Other nice features included the dual panel sun roof — the decals on top of the roof provided a visual statement. Not my taste, but maybe yours?
Maxi Fun
Boil it down and the Mini Cooper S delivers a lot of fun in a small package. But it does come at a premium price: from $23,600. As tested, my model costs an eyebrow raising $36,895, reflecting several upgrades to include: a $4,500 "fully loaded" package with navigation, $1,500 for the automatic transmission, $500 for the automatic dimming mirrors which, by the way, fold in. Other upgrades included: cloth and leatherette seats ($750), special metallic paint ($500), a cold weather package ($600), park assist (($1,000) and the head-up display ($500). That price rivals the BMW 1 Series, a model that BMW no longer sells in the US.
---
2014 Mini Cooper S
Sticker price from $23,600
Price as tested: from $36,895
Seats 4 occupants
2.0-liter 16-valve four-cylinder gasoline engine
189 horsepower @ 6,000 rpm
207 foot-pounds of torque @ 1,250 rpm
3.2 inches bore by 3.27 inches stroke
Engine compression ratio: 11.0-to-1
6-speed automatic transmission
Wheelbase: 98.2 inches
Length: 151.9 inches
Width: 59.1 inches
Height: 55.7 inches
Passenger volume: NR
Storage volume: 8.7/38.0 cubic feet
Towing capacity: N/A
EPA: 27 mpg city, 38 mpg highway
Premium grade gasoline
Fuel tank: 11.6 gallons
Curb weight: From 2,760 pounds
IIHS safety rating: Good for moderate overlap front
Limited vehicle warranty: 4 years/50,000 miles
Powertrain warranty: 4 years/50,000 miles
Corrosion warranty: 12 years
Vehicle assembly: Oxford, UK
See Also — Drop Top Fun: 2016 Mini Cooper S Convertible
---
2014 Mini Cooper S photos copyright Auto Trends Magazine. All rights reserved.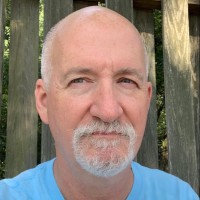 Latest posts by Matthew Keegan
(see all)