VinFast set to establish a presence in central North Carolina.
We reported earlier this week that VinFast, a Vietnamese automotive manufacturer, was planning to build a manufacturing plant in Chatham County, North Carolina. On Tuesday, North Carolina Governor Roy Cooper along with Vingroup Vice-Chair and VinFast Global CEO Le Thi Thu Thuy formally announced those plans which will create 7,500 new jobs.
For its part, Vinfast will invest up to $2 billion for the first phase of the project. As mentioned previously, VinFast will occupy a portion of the Triangle Innovation Point mega-site in Chatham County, which is reachable via US Highway 1. Unlike the earlier deal with Toyota, this one will establish a full car manufacturing plant, the state's first.
"North Carolina is quickly becoming the center of our country's emerging, clean energy economy," said Governor Cooper. "VinFast's transformative project will bring many good jobs to our state, along with a healthier environment as more electric vehicles take to the road to help us reduce greenhouse gas emissions."
---
---
Electric Cars and Buses
The VinFast factory will occupy nearly 2,000 acres. The first phase will allow the production of electric cars and buses. It will also supply EV battery production and supplementary industries for suppliers.
Construction is expected to get underway later this year once permitting is accomplished. Production should commence by July 2024. Under the initial phase, VinFast should produce upwards of 150,000 vehicles annually. Two of the all-electric vehicles identified for the plant are the 7-passenger VF 9 SUV and the 5-passenger VF 8 SUV. Both vehicles will be showcased at the New York International Auto Show in April.
State Tax Incentives
VinFast will make additional investments to support subsequent phases. As for the state, the North Carolina Department of Commerce directed the state's recruitment of VinFast, along with various state, regional, and local organizations. Tax abatements and credits from the state are part of the deal and include upwards of $450 million, to deal with site preparations, street improvements, and supplementary water and sewer infrastructure. Tens of millions of dollars more in taxpayer funds will head to VinFast, depending on the company's performance. Those disbursements are dependent on annual audits by the state.
"Automotive assembly plants are incredible engines for economic growth, due to the positive ripple effects they create across a region's economy," said North Carolina Commerce Secretary Machelle Baker Sanders. "I'm so pleased that VinFast has decided to launch their North America manufacturing operations from our state, and we'll work hard to make sure they find the skilled workforce they'll need to grow and thrive in North Carolina."
Founded by Vingroup
VinFast is a new automotive manufacturer, launched in 2017 by its parent, Vingroup. With headquarters in Hanoi, Vietnam, the company operates a high-tech vehicle production plant in Hai Phong, Vietnam. When the final phase is completed in 2026, it will have the capacity to produce 950,000 vehicles annually, making it one of the largest automotive plants in the world.
Since its launch, the company has formed global operations in the United States, Canada, Germany, France, and the Netherlands. In Vietnam, VinFast supplies consumers with e-scooters, electric buses, and electric cars. Further, the company manages a charging station system and supplies additional green energy solutions.
Average Salaries
The state says that the average VinFast salary will come in at $51,096, thereby increasing the regional payroll by more than $383 million annually. The Chatham County average annual wage is currently $41,638.
Likely, thousands of additional jobs will be created to support the project directly and indirectly. We also expect a housing boom in the area, specifically from Moncure to Sanford. Like much of North Carolina, the current housing prices are certain to soar.
---
See Also — VinFast Eyes Entering U.S. Market in 2022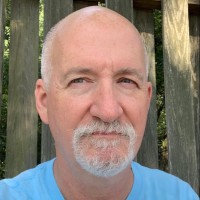 Latest posts by Matthew Keegan
(see all)