Announced at the Washington Auto Show.
The US Environmental Protection Agency has been overseeing federal policy on energy use, pollution and like matters for four decades. One of its most significant achievements in the past year was to lay out a framework to help Americas automotive fleet average 54.5 mpg by 2025. It also works with the US Department of Energy to advance an ENERGY STAR program, representing a way to help consumers and businesses reduce their energy costs through the purchase of more efficient products including appliances.
Energy Ally Program
ENERGY STAR will soon find its way into the new car dealership, thanks to a partnership announced by the National Automotive Dealers Association and the EPA at the 2013 Washington Auto Show. A new Energy Ally program is being established, one where both NADA and the EPA are encouraging car dealers to complete a short survey that will enable the agency to develop a benchmark to help dealers. Those that excel in their conservative use of energy will receive EPA certification.
The survey asks participating dealers to provide the EPA data based on 2012 energy use. That information is based on the square footage of various parts of the dealership including the showroom and parking areas, the types of energy needed to heat and cool the facility, equipment found on the premises including lifts, computers and refrigeration, and information derived from last years energy bills.
500 Dealerships Needed
Explained Don Chalmers, chairman of NADAs Government Relations Committee, NADAs ultimate goal is to help dealers learn ways to save energy and reduce their costs. Before we can begin the Energy Star certification process, we need to benchmark the energy usage of at least 500 dealerships.
To help dealers assembly the required information, the association will award a NADA Energy Ally designation to businesses that assist at least five dealerships compete the survey. Those businesses may include energy management firms as well as accounting and consulting enterprises. With such a designation, NADA will allow these firms to market their services to other dealers. More information about the partnership can be found on NADAs website.
2013 NADA Convention
Beginning this Friday and running through next Monday, the NADA Convention and Expo will be held in Orlando, Fla. Vendors that offer energy saving products such as motion detectors, heaters, cooling devices and special lighting options will have their products on display at the show. Such products can help dealers find cost effective ways to reduce their energy consumption, perhaps qualifying them for Energy Ally recognition.
---
See Also — NADA Used Car Guide Heads to J.D. Power
Source: National Automobile Dealers Association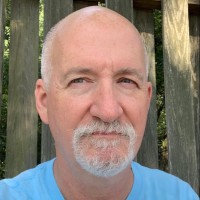 Latest posts by Matthew Keegan
(see all)