Lexus brings to the world an affordable sport coupe that isn't a convertible. The RC is derived from three Lexus models, but has a unique undercarriage. The question not asked is this one — will we see more performance models from Toyota's premier brand?
I am a habitual visitor to area "Cars and Coffee" events, taking in the beautiful conveyances and showing off my weekly drivers, especially if that car pegs the hotness level. Fortunately, I have had no shortage of outstanding rides, what typically leads to conversations with attendees about the car on hand as well as other makes and models.
Indeed, one such recent discussion centered on Lexus, Toyota's premier marque. Each time I mentioned the word "Lexus" a handful of wisenheimers responded with "Toyota," underscoring their "inability" to distinguish top-shelf and ordinary brands.
And who can blame them? Lexus certainly does have some stand out models, but the emblem tends toward the more conservative side of the business. The smarty pants among them know that the Lexus ES350 is similar to the Toyota Avalon, itself a stretched version of the Camry. And the CT Hybrid just does not "eat asphalt" as Lexus' marketers claim. Look at the GS and LS sedans and you get a better picture of Lexus possibilities.
Clearly, Lexus may be a strong contender for luxury marque sales leadership, but the brand has long lacked the excitement quotient of its many competitors, including Audi, BMW, Mercedes-Benz and Cadillac.
Stepping Out in a Fresh Direction
Change is in the air and evidence is finally on the ground. That manifestation comes to us in the body of the Lexus RC, a natty coupe that saves the day or at least bolsters the Lexus marque.
The RC is the latest Lexus that isn't a hybrid or a utility vehicle, a 2+2 coupe that has been long in coming and has some catching up to do.
The catching up will come in familiarizing people with the product. To that end, a 2015 Lexus RC 350 was a recent weekly driver. Happily, its moves Lexus in a fresh direction. But it does so with a 3.5-liter V-6 engine that is very familiar throughout Toyotadom.
And yet, familiarity isn't necessarily a bad thing. In the Lexus RC, the V-6 has been tuned to make 306 horsepower, corresponding nicely with the more "common" sport coupes people consider, such as the Ford Mustang, Chevrolet Camaro and the Dodge Challenger. Furthermore, it is paired with an 8-speed automatic transmission with manual shifting capabilities. Put this transmission in sport mode and work the paddle shifters and you will take in at least some of the hands-on driving that is important in this class. Sadly, there is no manual transmission option.
You can choose an all-wheel drive variant too, one with a bias to the rear wheels. You will pay more for that option, but receive two fewer gears in the transmission — Lexus only offers a six-speed automatic with the AWD RC.
Related to the RC F
Before we move on, allow me to clarify one point about the RC 350: it is not the RC F. The RC F is the RC 350 on steroids, powered by a 467-horsepower, 5.0-liter V-8 engine. You get many of the enhancements you'd expect in this segment, including a limited-slip differential, independent front and rear suspensions with stabilizer bars, Brembo brakes, and a sport-tuned suspension. Consider the "F" Lexus' response to BMW's M Series and to Mercedes-AMG. Is it there yet? You be the judge.
So back to the model at hand — props to Lexus' designers with developing a body style that is fetching. From the aggressive grille all the way to the dual exhaust ports, this Lexus screams performance. To be sure, I have grown accustomed to the front lighting arrangement too, what includes a wrap around tear drop headlamp assembly underscored by Lexus LED daytime running lights. I still think those lights bear an uncanny resemblance to Nike, but Lexus would beg to differ.
Stand out features for this model includes a flowing roof line, distinguishing profile characteristics — especially at the rocker panels and a notched rear deck. Likewise, flair, drama and not a little personality add to the visual appeal — essentials for a coupe in this segment.
---
2015 Lexus RC 350
---
2015 Lexus RC 350
Pricing for the RC 350 begins at $42,790 and the F Sport trim package adds $5,085 to the sticker. For that price premium you gain embellishments, technologies and panache, including 19-inch wheels with a distinctive 10 twin-spoke layout, a patterned mesh grille with an "F" insignia, and three exclusive colors.
Inside, this model is marked by heated and cooled front seats, generously bolstered and wonderfully supportive. Lexus does not pretend that the back seat is much more than an afterthought as it places the emphasis on driver and front passenger comfort. Besides the consistent support offered in a variety of driving conditions, the front seats are elegant with a flow stitch design.
Other standout cabin features are composed of metal driver pedals including a foot rest, a tachometer-dominated instrument panel with a large tach centering the unit surrounded by analog and digital displays, and a center console punctuated by a color display screen. An analog clock, switches and buttons for climate control and the audio system follow. Between the seats is the transmission shifter, the driver mode knob and the Lexus scratch pad.
That scratch pad works the color display and it is a smartly conceived design. You can keep maintain locked eyes on the road and with flicks of your index finger control the audio system, navigation and other features. It does take some getting used to, but since you are already familiar with a computer mouse, this arrangement is a solid one.
On the Road Again
Take to the road and the V-6 moves with confidence down the straightaway. It is a naturally aspirated engine and well suited for this car.
Where the Lexus RC shines is in the place where you hope all sport coupes thrive — on back, twisty roads. Indeed, with sport or manual mode in place, you can enjoy clutchless shifting from gears two through eight. Sport mode gives you more dynamic acceleration control and the transmission automatically downshifts when employing hard braking, especially as you pull through a corner. The F Sport adds a Sport+ mode that optimizes the suspension system and improves handling.
Lexus engineered the RC to include rear wheel steering. The way that this works is that at low speeds the rear wheels turn just slightly in the opposite direction of the front wheels. The result is twofold: a smaller turning radius and faster cornering responses. Think "track time" for considering where this advantage is most noticeable and appreciated.
The Lexus Parts Bin
While driving the Lexus RC a couple of recurring thoughts kept coming to mind:
First, this vehicle seems familiar. And that isn't something Lexus has tried to hide. Indeed, the marque reached into its product portfolio to assemble this sport coupe. Certainly, the chassis is unique, but the front end is based on the midsize GS sedan, the rear of the platform was ported from the IS sedan and the centerpiece comes from the IS convertible. That assemblage happens to work.
Second, although the RC has a Lexus feel and touch, it quite easily could have been a Toyota. Certainly, that thought must have crossed the collective minds of Toyota Motors, especially with Mustang, Camaro and Challenger dominating the market. But, Toyota had higher end sport coupes in mind, including the BMW 435i — the benchmark model in the compact luxury coupe market. It has been over a year since I last drove a 435i, but I remember the experience well enough to say that Lexus has made a good effort, but the BMW is the better model.
To sum up, it has been too many years since Lexus last offered an affordable sport coupe and in the RC we have a model that points in a positive direction for the brand. Likewise, more work needs to be done, including canceling the lethargic base 2.5-liter V-6 engine that powers the IS 250 sedan. In fact, I believe that a turbo engine is in the offing, likely the twin scroll turbo found in the Lexus NX. That engine might find its way into the RC at some point, what will shave some weight too.
---
2015 Lexus RC 350
Sticker price from $42,790
Price as tested: $53,880
Seats 4 occupants
3.5-liter 24-valve V-6 gasoline engine
306 horsepower @ 6,400 rpm
277 foot-pounds of torque @ 4,800 rpm
3.70 inches bore by 3.27 inches stroke
Engine compression ratio: 11:8-to-1
Eight-speed automatic transmission
Wheelbase: 107.5 inches
Length: 184.8 inches
Width: 72.4 inches
Height: 54.9 inches
Passenger volume: 82 cubic feet
Storage volume: 10.4 cubic feet
Towing capacity: NR
EPA: 19 mpg city, 28 mpg highway
Premium grade gasoline
Fuel tank: 17.4 gallons
Curb weight: From 3,748 pounds
IIHS safety rating: Top Safety Pick+
Limited vehicle warranty: 4 years/50,000 miles
Powertrain warranty: 6 years/70,000 miles
Corrosion warranty: 6 years
Vehicle assembly: Tahara, Japan
Lexus RC 350 photos copyright Auto Trends Magazine.
---
See Also — Lexus NX Hybrid Shines in a Niche Segment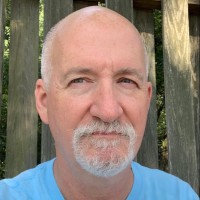 Latest posts by Matthew Keegan
(see all)