FCA's bestselling vehicle bar none.
For the first time, Ram 1500/2500/3500 sales crossed the 500,000-unit threshold in 2017. Beyond that important number is an interesting fact: the current-generation model was nearing the end of its life cycle. Usually, product sales begin to fizzle late in a model run. Not so with the Ram 1500.
Fiat Chrysler took a big gamble when it discontinued its compact (Dodge Dart) and midsize (Chrysler 200) sedans to concentrate on its best sellers, namely Ram and Jeep models. Combined, the two brands offer FCA a powerful 1-2 punch, enabling the automaker to harness current market forces.
The 2019 Ram 1500 rolled out at the 2018 International Auto Show in Detroit this week, revealing a new model laden with a sophisticated design, expanded safety features, updated technologies and more room. From bumper to bumper, the new model measures nine inches longer than the one it replaced.
The following are among the top highlights of the new Ram:
1. Lighter, longer and wider. Pickup truck manufacturers continue to look for ways to reduce weight and improve aerodynamics. Ram claims an overall weight reduction of up to 225 pounds on a frame that utilizes 98 percent high-strength steel. The weight loss has no impact on the truck's overall footprint, however. In fact, the 2019 Ram's wheelbase is up to four inches longer (crew cab models), with width increased by .5 inches and the bed height raised by 1.5 inches. The longer wheelbase translates into a larger cabin providing improved space for rear seating passengers. The rear seats can also recline by up to 8 degrees.
2. Hybrid is standard. The new two main engines for the Ram 1500 are now part of a mild hybrid system known as eTorque. The automaker claims both drivetrains increase fuel efficiency by up to 10 percent, numbers the EPA must still confirm. The system blends a belt-drive motor generator unit with a 48-volt battery pack to control the start/stop function, boost torque and advance brake energy regeneration. As a result, eTorque adds up to 90 pounds of torque to the 3.6-liter V6 engine and 130 pounds to the 5.7-liter V8. Both engines come with an eight-speed automatic transmission.
3. Improved payload and towing. There is one constant we see with pickup trucks nearly everywhere: improved payload and towing from generation to generation and sometimes within that same generation. For 2019, maximum payload is up to 2,300 pounds and maximum trailer towing climbs to 12,750 pounds. Gooseneck or fifth-wheel towing numbers are not yet known, but will come in somewhere above 30,000 pounds. Yes, that's 15 tons of towing on select models when properly equipped.
4. Safety features galore. Ram has long made a big deal about its safety and security features, counting more than 100 that are standard or available with its truck. For 2019, the Ram brings adaptive cruise control, forward collision warning, blind-spot monitoring and ready alert braking to the line. The adaptive cruise control system comes with Stop, Go and Hold, enabling the Ram to come to a full stop behind the vehicle in front and automatically resume its speed when the vehicle ahead begins moving. An available adaptive front lighting system points headlamps in the direction the vehicle is planning to go, ensuring improved visibility around curves and on turns.
5. Segment-leading tech features. Full-size pickup trucks are big on available tech features, but the 2019 Ram seems to have jumped ahead of the competition. The new truck has a 12-inch infotainment touchscreen with split-screen capabilities. This means you can display two functions at once, such as navigation and audio. You'll also find a 360-degree Surround View Camera with a bird's eye outlook of the vehicle, the latest UConnect interface, and an available 19-speaker Harman Kardon audio system.
6. Two are better than one. FCA's ditching of two car models frees up capacity elsewhere. This allows the automaker to build both the current and upcoming generation Ram models concurrently. With production of the 2019 Ram beginning this month, you'll find two Ram 1500 models in showrooms for up to a year. The added capacity could help FCA increase market share and narrow the 85,000-unit gap between itself and the No. 2 Chevrolet Silverado 1500. It is a risky move for FCA, but one the automaker believes will pay big dividends.
Onward and Upward
The new Ram comes to the market as truck sales continue to rise. Indeed, for 2017, pickup truck sales rose by 4.8 percent in a market that was down 1.8 percent. Sales may decline again slightly in 2018 as forecast, but continued growth for the truck segment seems likely. With a new sales threshold behind it, Ram remains focused on taking its pickup deeper into unchartered territory.
As for prices, we expect that information just ahead of the new truck's release. Further, Ram made no mention of the 3.0-liter turbo-diesel engine, although we expect it will return.
---
See Also — Ford Ranger Fun Facts
Photos copyright Fiat Chrysler Automobiles. All rights reserved.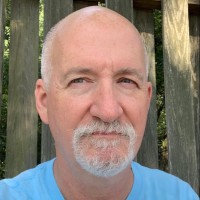 Latest posts by Matthew Keegan
(see all)