The 2022 Subaru WRX is a compact, performance all-wheel-drive machine. This year launches the fifth generation of the WRX, bringing with it a larger engine and an available adaptive suspension system.
What is not coming back, at least not in gas-powered form, is the range-topping STI.
---
---
2022 Subaru WRX Overview
The 2022 Subaru WRX is a compact sedan with room for five. Like all other Subaru models except for the BRZ, this one has standard all-wheel drive. Customers have a choice of a 6-speed manual gearbox or a continuously variable (automatic) transmission.
Subaru offers the 2022 WRX in WRX ($29,105), Premium ($31,605), Limited ($35,995), and GT ($41,895) trims. Add $960 for the destination charge. Swapping out the manual transmission for the CVT (Subaru Performance Transmission) adds upwards of $2,295 to the cost, depending on the trim. That transmission mimics eight forward "gear" choices with paddle shifters included. For the record, we see no reason for buying this model other than with the manual, which was how our test model was outfitted.
Subtle, Yet Notable Changes
We are glad that Subaru maintained much of the design characteristics of the previous model when developing the latest one. Indeed, the look is quite similar, and other than a trained eye, the differences become apparent when placing the two generations side by side.
From stem to stern, the new model is 2.9 inches longer, including nearly an inch more space between the axles. Also, it is wider with an additional 1.2 inches added. The result is a slightly roomier cabin.
---
---
Among the design changes evident are to the front fascia with a new bumper and a wider hexagon grille. Behind that is the hood with more pronounced creases and a working hood scoop. Black wheel well cladding and a huger rear diffuser are other design embellishments of note.
Subaru dresses the standard model in 17-inch aluminum-alloy wheels with a gray finish. The other trims offer various 18-inch designs. Other standard features include LED headlights with high beam assist, LED taillights, front and rear under spoilers, and a rear bumper with an integrated diffuser. A quad exhaust system with stainless-steel outlets is standard. Move up through the trim walk and such features as steering response adaptive headlights, heated windshield wipers, heated side mirrors, and a power moonroof come into play.
More Spacious Cabin
Slip behind the wheel and the slightly larger body translates into a more spacious cabin. Soft-touch materials and hard plastics battle it out for the interior's layout, with the metal-like trim present. The requisite metal pedals supply a sporty vibe and are included on all but the base trim.
Certainly, five can squeeze inside, but four is ideal. The trunk measures 12.5 cubic feet and that is on a small size. On the other hand, with the rear seats folded flat, the cargo space more than doubles.
Subaru dresses the WRX in cloth seats. Further up the trim range leather seats with suede insertions come in. Black seat covers are the only choice. Sporty bucket seats and a d-shaped steering wheel are also present.
A tilt-and-telescopic steering column, full power accessories, and automatic climate control come standard. The list of options includes a 10-way power-controlled driver's seat. Further, heated front seats are available.
Cutting-Edge Technology
The standard tech package features a 7-inch color touchscreen display with six speakers, HD Radio, and satellite radio. Moreover, the package includes Apple CarPlay, Android Auto, and Bluetooth. Two USB ports are included.
Standard with the Limited and GT trims and available with the Premium ($1,875 upgrade includes a power moonroof) is an 11.6-inch touch-screen display. You will also find an 11-speaker Harman Kardon audio package beginning with the Limited. Two rear USB charging ports are also available.
Safety Features
Acquiring Subaru's EyeSight Driver Assist Technology means upgrading to the CVT, thus explaining the unusually higher price tag. Nevertheless, every trim comes with high-beam assist. Further, blind-spot detection, lane change assist, and rear cross-traffic alert are standard beginning with the Limited trim. Reverse automatic braking is included with the GT.
The EyeSight bundle includes adaptive cruise control with lane centering. This package also features pre-collision braking, lane departure warning, lane keep assist, and sway warning. Combined, these features enable this Subaru to achieve high crash-test scores.
---
---
On the Road
If you are looking for a fun driving experience, the WRX does not disappoint. Yes, we know that it is a half-step off the pace of the now-retired STI and that is something worth mentioning. Nevertheless, with 271 horsepower and 258 pound-feet of torque transmitting to all four wheels, the power quotient is robust.
Enthusiasts will immediately focus on the manual gearbox and who can blame them? There are only a few manual transmissions left in all of autodom, therefore having the ability to play with one is a precious enjoyment.
The WRX has strong off-the-mark acceleration and makes the run-up to 60 mph fast. That said, the turbo seems slow to build under hard acceleration, although not so otherwise. While picking up speed fast is a desirable attribute, the WRX shines best on twisty roads.
Roads that have plenty of curves prove the WRX's mettle. Direct steering, a compliant suspension system, all-wheel-drive grip, and copious amounts of power supply the expected thrills. The WRX is every bit a rally car that doubles as a daily driver. Have fun cornering – this sedan eats them with relish on top. When braking, the WRX comes to a smooth stop.
Choose the GT trim and this one comes with drive mode select. Here, you will find four drive modes, bringing with it changes to the transmission's "shift" points, weightier handling, and sportier suspension tuning. That said, we would forego all that to keep the manual gearbox.
Competitive Set
Similar in size to the Subaru Impreza, but based on a separate platform, the WRX has few direct competitors. A pair of front-wheel-drive models immediately come to mind, the Hyundai Veloster N and the Volkswagen Golf GTI. Both are smaller than the WRX and that is something to keep in mind.
Other small performance models include the Volkswagen Golf R and the Mazda3 Turbo. Both models come with all-wheel drive. Further, the Honda Civic Type R is absolutely worth considering when examining this segment.
---
---
Subaru WRX Takeaways
Electrification looms as an unwanted intruder for enthusiasts who prefer the growl of a BOXER motor and the rumble of an exhaust system. Sadly, we are likely in the closing years of the internal combustion engine and all the fun we have enjoyed with new ones every passing year.
We believe that the STI will eventually return, but most likely as a range-topping all-electric model. That is quite the departure from the trim of renown. At least with electrification, even greater heights of horsepower and torque will most likely be achievable. Subaru just needs to figure out a way to make any model fun to drive and that is a tall order.
As for the model at hand, it does what it needs to do to keep this model relevant. The flat-four remains an enticing feature as it sits lower to the ground and nearer to the firewall for improved balance. That is something now competitor matches and is a significant reason why the Subaru WRX maintains a loyal following.
---
See Also — Into the Wilderness Driving a Subaru Forester
Photos courtesy Subaru America, Inc.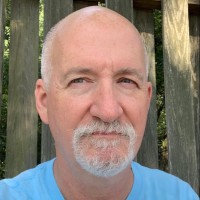 Latest posts by Matthew Keegan
(see all)