Someone at Nissan has a sense of humor. Or perhaps they are a glutton for punishment. Not two weeks went by when a mind-blowing Nissan GT-R was followed by a proletarian Nissan Versa Note, representing the apex and nadir of this Japanese automaker. At least in its North American offerings.
The first model represents stout performance, one of the fastest cars in the world that is priced around $100,000. The second model is comparatively slow as molasses and priced at just 15 percent of the cost of the super car. Truly, you get what you pay for when it comes to any car — in the Nissan Versa Note you get a budget car for people of limited means. But that isn't necessarily a bad thing.
2015 Nissan Versa Note
The Versa Note is the pricier of the two subcompacts sold by Nissan. The standard Versa sedan is priced from $11,990, while the hatchback retails from $14,180. The Versa sedan has the distinction of being the lowest cost car sold in America. Either model brings new car affordability to the masses.
Nissan is also the segment leader among subcompacts, beating out such competitors as the Ford Fiesta, Honda Fit, Mazda2 and the Toyota Yaris. The lower-cost sedan is actually a foot longer than the hatchback and is about a half-foot shorter than the average compact model. Further, the "Note" appellation is nothing more than a representation for the five-door hatchback as well as a marketing angle for Nissan.
So, what is so special about the Versa Note? Well, it all comes down to price. For instance, if you have limited funds, but you want something new, then this model or the sedan version will most likely appear on your radar. Sold in S, S Plus SV, SR and SL editions, the Versa Note can provide much of what any buyer wants or at least the individual with no more than $20,000 to spare may need.
Basic Engine With a CVT
All models come outfitted with a 109-horsepower, four-cylinder engine, but it is the base model that is paired with a five-speed manual transmission. Elsewhere, you get the continuously variable transmission, an option that provides a 10 percent boost in fuel economy to 31 mpg in the city and 40 mpg on the highway.
The engine is not peppy. Instead, it is tuned to optimize fuel economy. It is a trade off that is common to this class. Although the Ford Fiesta's standard engine makes 120 horsepower, its tops fuel economy comes in at 37 mpg or 3 mpg below the Nissan. However, Ford nearly matches the Versa Note's price.
Beyond the powertrain, the Versa Note comes with air conditioning, an audio system with an auxiliary input jack, Bluetooth connectivity and front bucket seats. The amenities most people want — keyless entry, power windows and door locks, a leather-wrapped steering wheel and a USB connection — begin to show up in the SV edition ($16,330). Furthermore, the S Plus edition ($15,430) brings in an active grille shutter and the CVT.
Make your move to the SR edition ($17,930) and alloy wheels, an audio system with a color display, and sporty synthetic seats make an appearance. Choose the SL edition ($18,660) and you get aluminum-alloy wheels, fog lights, an around view monitor, NissanConnect apps and a navigation system. Even with taxes and the destination charge you would be hard pressed to hit $20,000 although such accessories as an interior illumination package and floor mats would bring you to that critical pricing juncture.
My test model, a Versa Note SR, came with a convenience package ($660) and carpeted floor mats and a cargo mat ($180). That convenience package added the NissanConnect color display with apps, streaming Bluetooth audio, SiriusXM satellite radio, hands-free text messaging and a rear view monitor. Let's just say if you are in the 20-something age bracket that this model is designed for, it is a package you won't want to do without these treasured technologies.
---
2015 Nissan Versa Note
---
Interior Touches and Amenities
Spartan as the Versa Note is, choosing a higher end package does come with some benefits. The test model came in a bright blue with a gray interior and orange accents. Sport seating with orange stitching and striping gives this vehicle added flair. The same speckled pattern on the back of the seats is applied to the door inlays.
The rear seat is a 60/40 design, extending storage compartment as needed. The storage compartment has enough room for your weekend getaway with much more room at the ready as needed.
The instrument panel is composed of a three-circular design with the tachometer and speedometer left and center, respectively. To the right is a digital driver's information center. The center stack in the test model has the five-inch color display smack in the middle below the vents and above the climate control dials.
At the base of the stack is a smart phone holder followed by two cup holders and the transmission stick. Between the seats is the parking brake, auxiliary port and USB port.
Perhaps the most significant plus for the Versa Note's interior is its double glove box. The standard box is wide and deep, the top glove box flips up and has sufficient room to hold small items. This model comes with four cup holders and four in-door bottle holders.

On the Road Again
On the road, the Versa Note moves gradually away from a full stop and steadily picks up speed. That unmistakable noise is the engine straining as the CVT pulls until it sounds like it will snap. You don't buy this model for speed nor for quietness. Indeed, like other models in this segment, you will hear sufficient wind noise seeping in through the side windows.
The steering adjusts to your speed with Nissan saying that it becomes more nimble as speed increases. I hardly noticed the change, but I will say that the handling is adequate, but uninvolved. This model is clearly a "take me from Point A to Point B and do so without busting my budget." And it does so with success.
Nissan's Other Value
Perhaps the biggest challenger to the Versa Note is not the sedan nor its competing models, but the Sentra sedan, a compact model retailing for $16,480. Indeed, for approximately $1,000 more you can get a comparably equipped model that is larger, more comfortable and just as fuel efficient as the Versa Note. Shoppers have noticed too, as sales of the latest generation Sentra surged 42 percent last year for the biggest gain among compact models.
---
2015 Nissan Versa Note SR
Sticker price from $17,530
Price as tested: $19,180
Seats 5 occupants
1.6-liter 16-valve in-line four-cylinder gasoline engine
109 horsepower @ 6,000 rpm
107 foot-pounds of torque @ 4,400 rpm
3.07 inches bore by 3.29 inches stroke
Engine compression ratio: 9:8-to-1
Continuously variable transmission
Wheelbase: 102.4 inches
Length: 163 inches
Width: 66.7 inches
Height: 60.5 inches
Passenger volume: 94.1 cubic feet
Storage volume: 18.8/38.3 cubic feet
Towing capacity: NR
EPA: 31 mpg city, 40 mpg highway
Regular grade gasoline
Fuel tank: 10.8 gallons
Curb weight: From 2,523 pounds
IIHS safety rating: Good — moderate overlap front
Limited vehicle warranty: 3 years/36,000 miles
Powertrain warranty: 5 years/60,000 miles
Corrosion warranty: 5 years/unlimited miles
Vehicle assembly: Aguascalientes, Mexico
---
Additional Car Reviews
Masterpiece Theater: 2015 Range Rover HSE
Godzilla Untamed: 2015 Nissan GT-R
On the Road With the Family Toyota Camry
Premium SUV: 2015 Hyundai Santa Fe Limited
---
Nissan Versa Note photos copyright Auto Trends Magazine.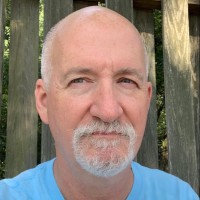 Latest posts by Matthew Keegan
(see all)