The smallest model in Toyota's broad product arsenal is the Yaris, a subcompact three- or five-door hatchback. It competes in a segment dominated by Nissan and will soon find in-house competition in the form of the 2016 Scion iA.
Whoever said that Toyota Motors is not an interesting company? The largest manufacturer of passenger vehicles in the world has assembly plants across the globe and makes good use of that manufacturing base to send its cars to a variety of markets, large and small.
The Toyota Yaris is a subcompact hatchback, built in France and shipped to the United States. Where Peugeot, Citroen and Renault have not found a way to resume US marketing, this French-built three- or five-door hatchback has. And for that reason the smallest of all Toyotas has earned a place in a segment that is dominated by the Nissan Versa and Versa Note, Ford Fiesta and the Hyundai Accent, to name a few.
2015 Toyota Yaris
A 2015 Toyota Yaris showed up one week recently and it happened to be the same day that a Nissan Versa Note also made an appearance. Subcompact media fleet cars are not that common — manufacturers know that these models are not representative of their brands as they are cheap and usually make use of older technologies, such as the four-speed automatic transmission offered with the Yaris. Nevertheless, I always assure the manufacturer representatives that I will give these models a fair review — there are people who want an inexpensive new model and these tiny people movers give them that access.
One more side note before we look at the model at hand — I was in New York when Scion introduced two new models, including a Mazda-based iA subcompact that hits Toyota showrooms this fall. Straight out I will tell you that the Scion poses a big threat to the Yaris as the iA is sportier and more refined than the Toyota. If your Toyota dealer still sells Scion, you will be able to see what I mean beginning this September.
Toyota introduced the Yaris for the 2007 model year, what replaced the previous Echo. That earlier subcompact was an odd duck, with an exaggerated roof line and narrow proportions. The first generation Yaris ran for five years and included a larger, sedan variant. Beginning with its overhaul in 2012, the sedan was dropped, leaving a pair of hatchbacks for customer inspection.
---
2015 Toyota Yaris
---
One Engine, Two Older Transmissions
Toyota keeps things simple with the Yaris, by offering one engine choice, a 1.5-liter in-line four-cylinder engine making 106 horsepower. Toyota pairs this engine with a five-speed manual and also offers a four-speed automatic. Both transmissions seem dated in this era of near universal six-speed gearboxes, especially the automatic. But designing a new transmission to pair with the small four would be costly and with each model retailing for under $17,000, Toyota must realize that the price point trumps everything. Besides, this model gets as much as 37 mpg or 3 mpg less than the comparable Versa Note with a continuously variable transmission.
The styling differences between subcompact hatchbacks is quite small. Every model has a small fascia and swept-back hoods and roof lines. The roof tapers to the lift gate and then plunges to the rear bumper. What sets the Versa apart from the pack, at least up front, is its more subdued version of Toyota's design language, with a small upper grille and an oversized lower grille. Furthermore, its distinctive and singular front wiper is interesting — both for its visual statement and massive proportion. A small wiper to the rear seems like the polar opposite and it doesn't quite cover the entire glass surface.
Yaris Trim Levels
You can buy the 2015 Toyota Yaris in L, LE and SE editions. The base three-door is priced from $14,485 and the base five-door starts at $15,945. The LE edition is priced from $16,505 (3-door) and $16,880 (5-door). Choose the SE edition and you will pay $16,820. The SE is only available with the five-door body style.
Get in behind the wheel of the Toyota Yaris and you take in the simplicity that defines this class. Sure, there are some creature comforts available, including a tilt steering wheel, air conditioning, power windows and door locks, power steering, and a 60-40 split folding rear seat. Daytime running lights are standard across the model line.
Also available — depending on trim level — is a leather-trimmed steering wheel, a sport meter and a tachometer. Choose the SE edition and you get these features plus a more refined sport fabric and piano black accents. Entune Audio with a 6.1-inch color display is standard across the model line. A sport-tuned suspension, a solid stabilizer bar and larger four-wheel disc brakes up front are also an SE hallmark.
For 2015, the Toyota Yaris gains an optional dealer-installed navigation system. Bluetooth connectivity and a USB port are also included.
New Car Affordability
Spartan may have defined base models of a generation ago, but today's drivers expect and demand features that previously were not sold in this segment. Essentially, you get many of the higher-end technologies and options sold in more expensive cars in vehicles that cost under $17,000. That makes for an attainable price point for people who prefer to buy new and not settle for a Certified Pre-Owned (CPO) vehicle from their dealer.
The driver's seat is fairly comfortable and probably can be endured by most people. Of course, that is an important consideration when buying any vehicle for long term use. The instrument panel and center stack are sensibly designed with everything in easy reach. Three oversized knobs manage the climate control with a 12-volt outlet, USB and auxiliary input connections immediately underneath.
Seating is for five and five can ride in a pinch, although shoulder and hip room are tight in the back. For people who need optimum leg room in a small car, the compact Corolla is the choice here. And that Corolla comes in at a price point that stays below $20,000, what can easily siphon sales from the Yaris.
On the Road
Engage the transmission and this little people hauler moves carefully from a dead stop. The engine strains at first, but as the gears move up the motor settles down. That makes for a notable difference between the Yaris and the Versa Note, the latter equipped with a continuously variable transmission that causes the engine to bellow as you move up to highway speeds. But both models have their fair share of wind noise, what seeps in through the front windows and is best cancelled by playing the audio system. Refinement isn't standard in this class if it is available at all.
The Yaris handles as expected and that means it is uninvolved, but it gets the job done. There is no amount of finesse present, but the electric-assisted steering does make for sharp and tight turns. That's a desirable attribute when you need to maneuver into the tightest places, where most larger cars dare not tread.
The Toyota Yaris meets the requirements of drivers who have limited means and are simply looking for a way to move between two points. It offers average storage space behind the rear seat and that rear seat does not fold completely flat. Yet, if you need to move boxes, take camping gear or carry groceries, the extra room is usable and comes in handy.
As previously mentioned, the upcoming Scion iA will present strong competition for the Yaris when it shows up this fall. The Toyota Corolla should also be considered as it offers excellent rear seating room, a very good price and even better fuel economy. That may explain why Toyota is only shipping 25,000 copies of the Yaris to North America this year, knowing that consumers have other choices within the Toyota fold.
---
2015 Toyota Yaris
Sticker price from $15,945
Price as tested: $18,000 (estimated)
Seats 5 occupants
1.5-liter 16-valve in-line four-cylinder gasoline engine
106 horsepower @ 6,000 rpm
103 foot-pounds of torque @ 4,200 rpm
2.95 inches bore by 3.33 inches stroke
Engine compression ratio: 10:54-to-1
Four-speed automatic transmission
Wheelbase: 98.8 inches
Length: 155.5 inches
Width: 66.7 inches
Height: 59.4 inches
Passenger volume: 85.1 cubic feet
Storage volume: 15.6 cubic feet
Towing capacity: NR
EPA: 30 mpg city, 36 mpg highway
Regular grade gasoline
Fuel tank: 11.1 gallons
Curb weight: From 2,335 pounds
IIHS safety rating: Marginal — moderate overlap front; Good elsewhere.
Limited vehicle warranty: 3 years/36,000 miles
Powertrain warranty: 5 years/60,000 miles
Corrosion warranty: 5 years/Unlimited
Vehicle assembly: Onnaing, France
---
Toyota Yaris photos copyright Auto Trends Magazine.
---
See Also — Luscious Premium Sedan: 2017 Mazda6 Grand Touring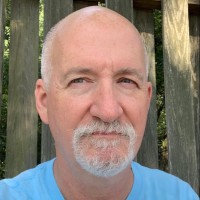 Latest posts by Matthew Keegan
(see all)